Cuban cuisine is simple. There are no fancy ingredients – on the contrary there are lots of beans, rice, cheap cuts of meat and root vegetables. Here we've put together a list of ingredients popular in Cuban food, along with a collection of classic recipes to use them in.
Weather you enjoy Cuban food at home, a trendy eatery in Miami or a mom and pop cafeteria, one thing is for sure, the flavors and aromas are unforgettable.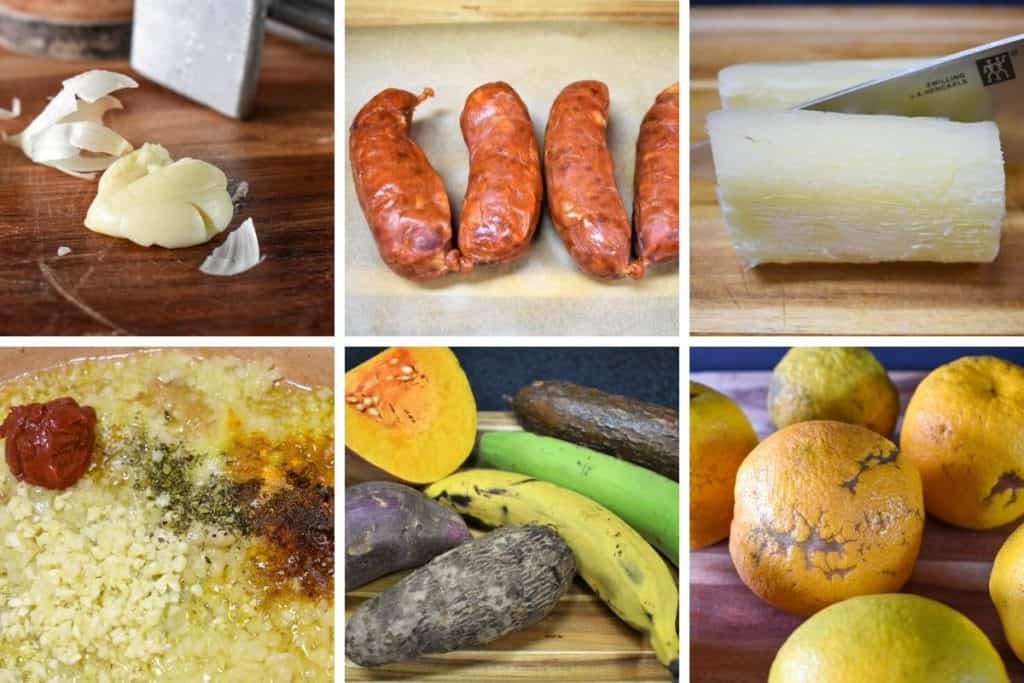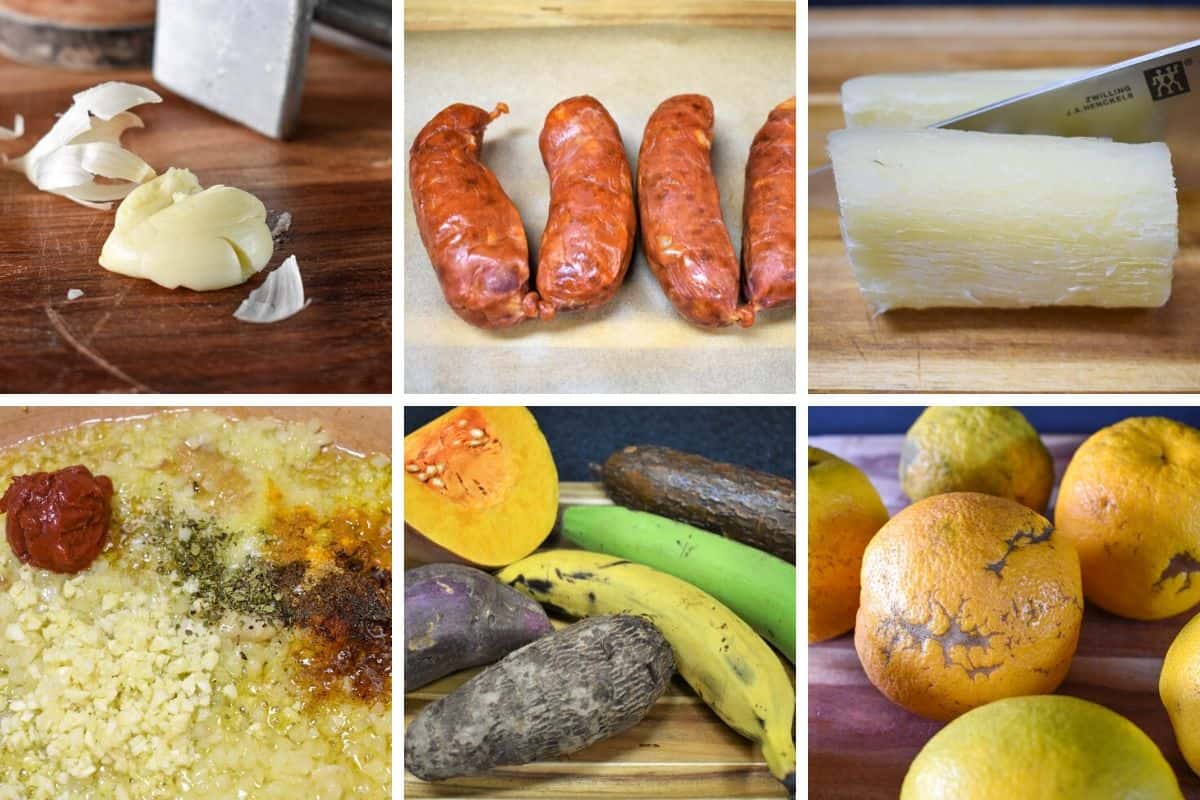 Cuban food consists of influences from various cultures including Spanish, African, French and Chinese. With all these culinary influences, it's no wonder it's absolutely delicious. Exotic and full of flavor, Cuban food will add a taste of the tropics to your dinner routine.
This site contains affiliate links to products. As an Amazon Associate I earn from qualifying purchases.
We'll start with the spices
The spices used to make Cuban food are easy to find and available at just about any supermarket. Let's go through them:
Fruits and vegetables
Unlike many of the items on this list, some of the fresh produce used in Cuban recipes might prove challenging to find, especially in certain regions.
Garlic – The most important ingredient in any dish. Ok, I might be exaggerating, but it's really important in Cuban cuisine and is an essential ingredient in a sofrito – which is the base of soups, stews, bean dishes, and sauces. More on sofrito later.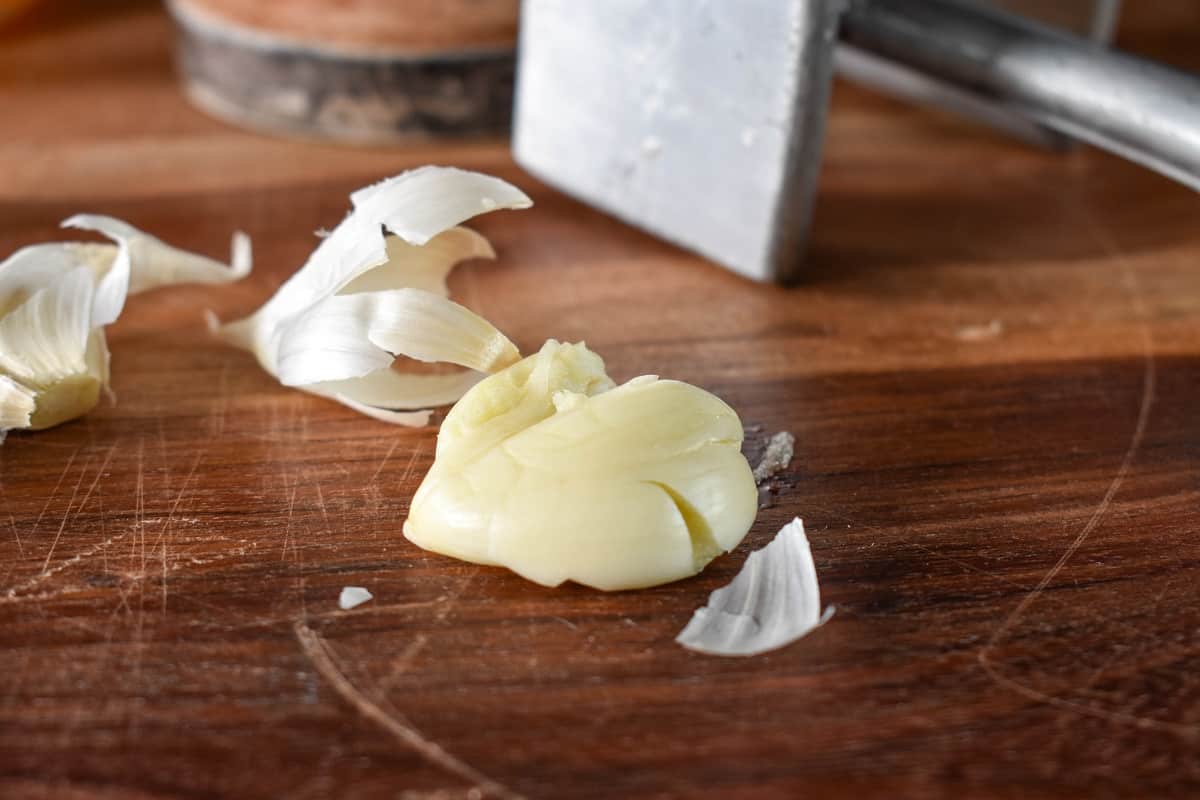 Onions – Specifically, Spanish or yellow onions, they are used in many Cuban dishes. Onions are another essential ingredient of a sofrito.
Bell Peppers – Used in many recipes including soups, stews and sauces. Green peppers are more common, but red bell peppers are used occasionally.
Potatoes – Easy to find, affordable and delicious, potatoes are used in soups, stews and meat dishes like this carne con papas.
Boniato – Similar to a sweet potato but it's white. It's used with soups and stews or mashed as a side dish.
Malanga – A tuber that has a brown, bristly exterior and a white, fleshy inside. It has an earthy taste with a texture similar to a waxy potato. Malanga is used to make soups like this crema de malanga or mashed like in this puré de malanga. It's also simply boiled and topped with a drizzle of olive oil as a side dish.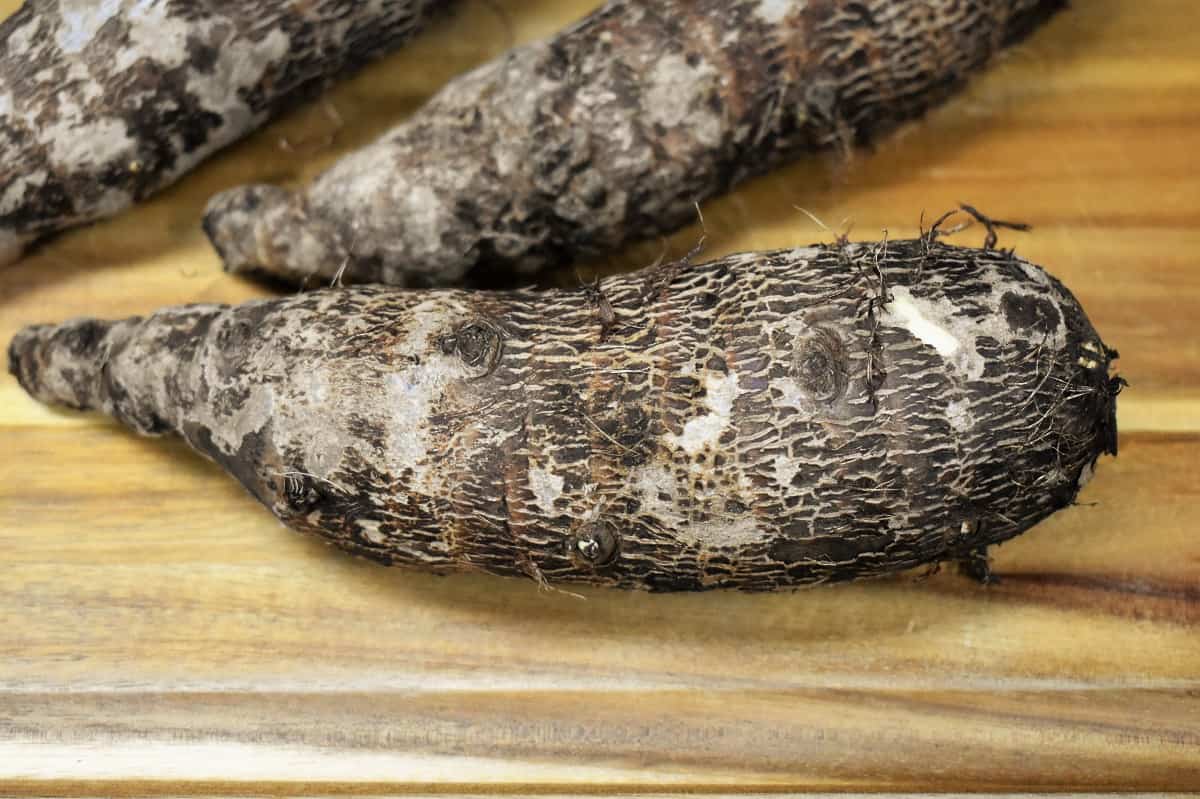 Yuca – A root vegetable with a brown rough skin and hard, white inside. It's served as a side dish especially on special occasions. Yuca is traditionally served with mojo; they go together like a hand and glove, salt and pepper, rice and beans – you get the picture. It can be purchased fresh or frozen, read more in this yuca frita post.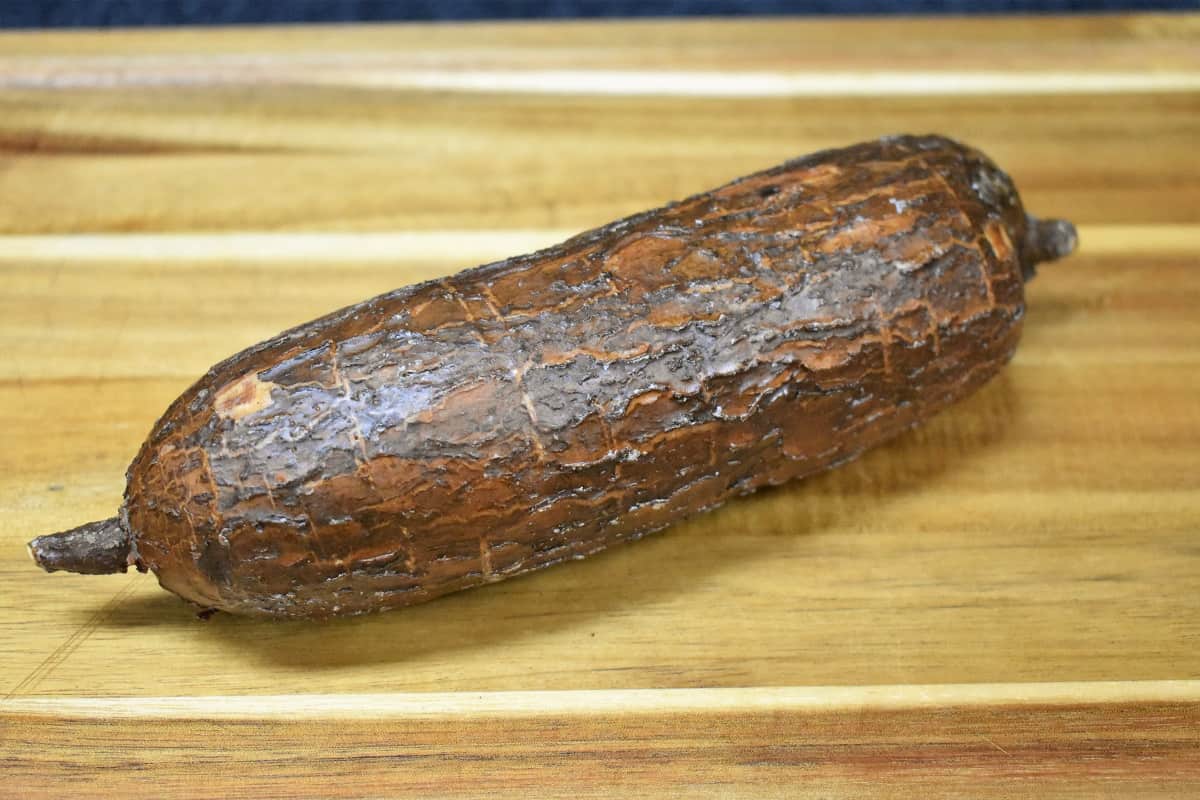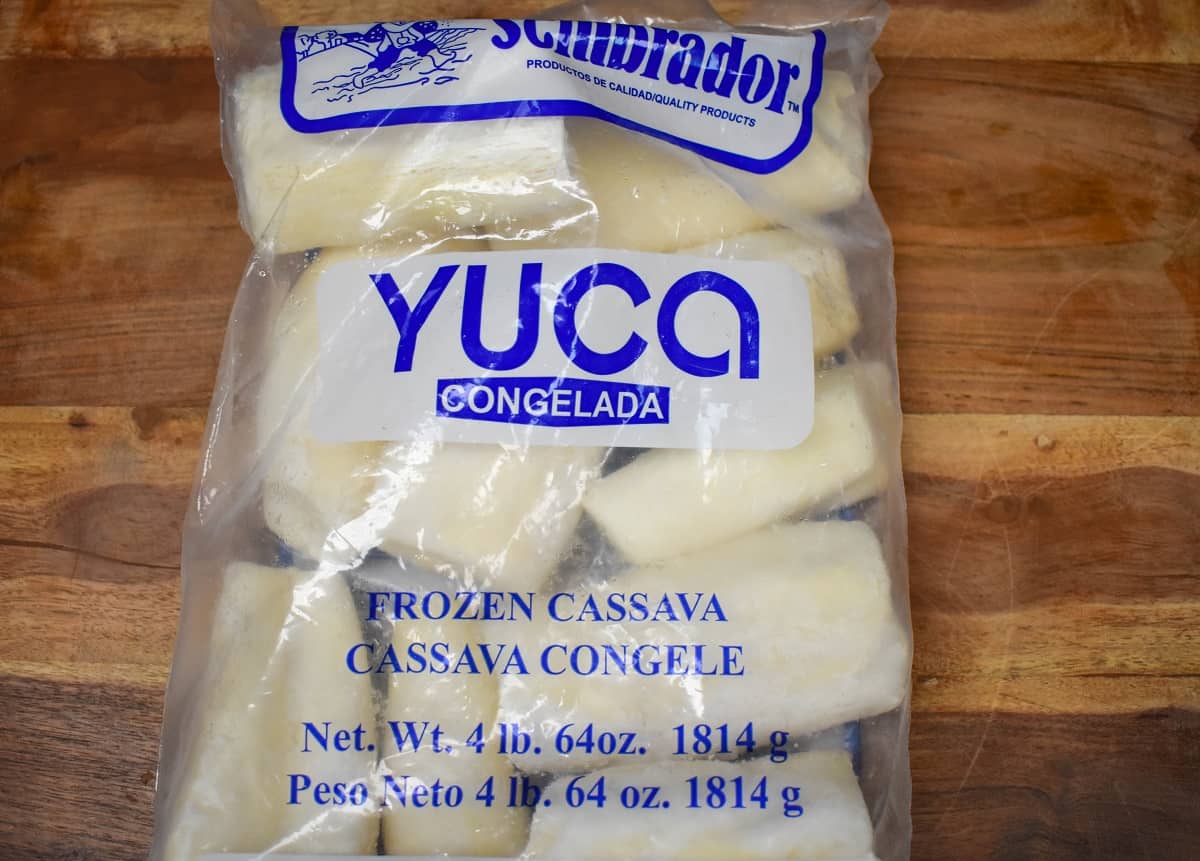 Platanos/Plantains – Are a type of banana. Although they look like large bananas, they're quite different. The main difference is that plantains are typically not eaten out of hand like bananas. They're cooked before eating and are served as a side dish.
Plantains can be prepared in several ways depending on their level of ripeness. There are three levels: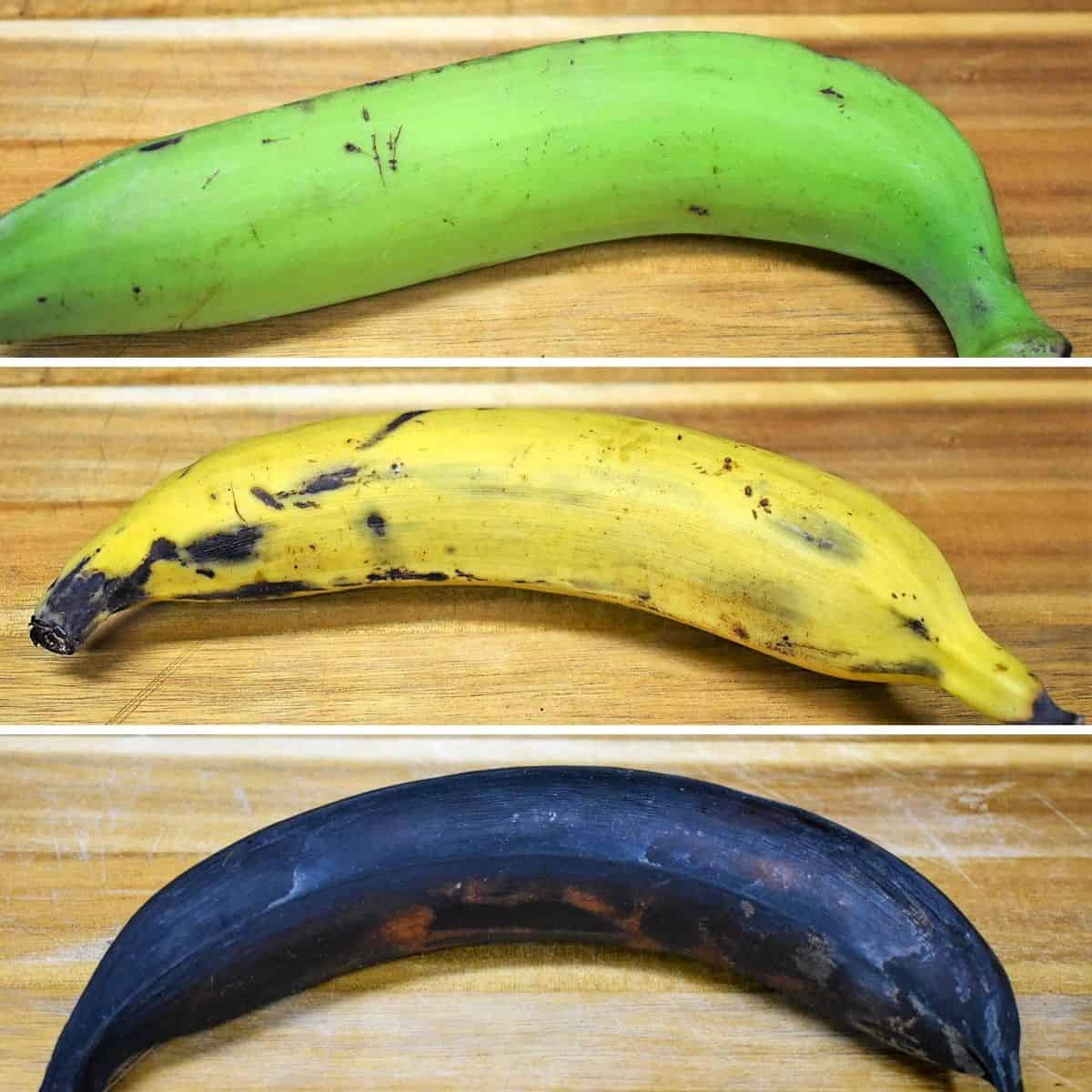 Limes – A couple of wedges are usually served with soups like sopa de pollo and meat dishes like vaca frita.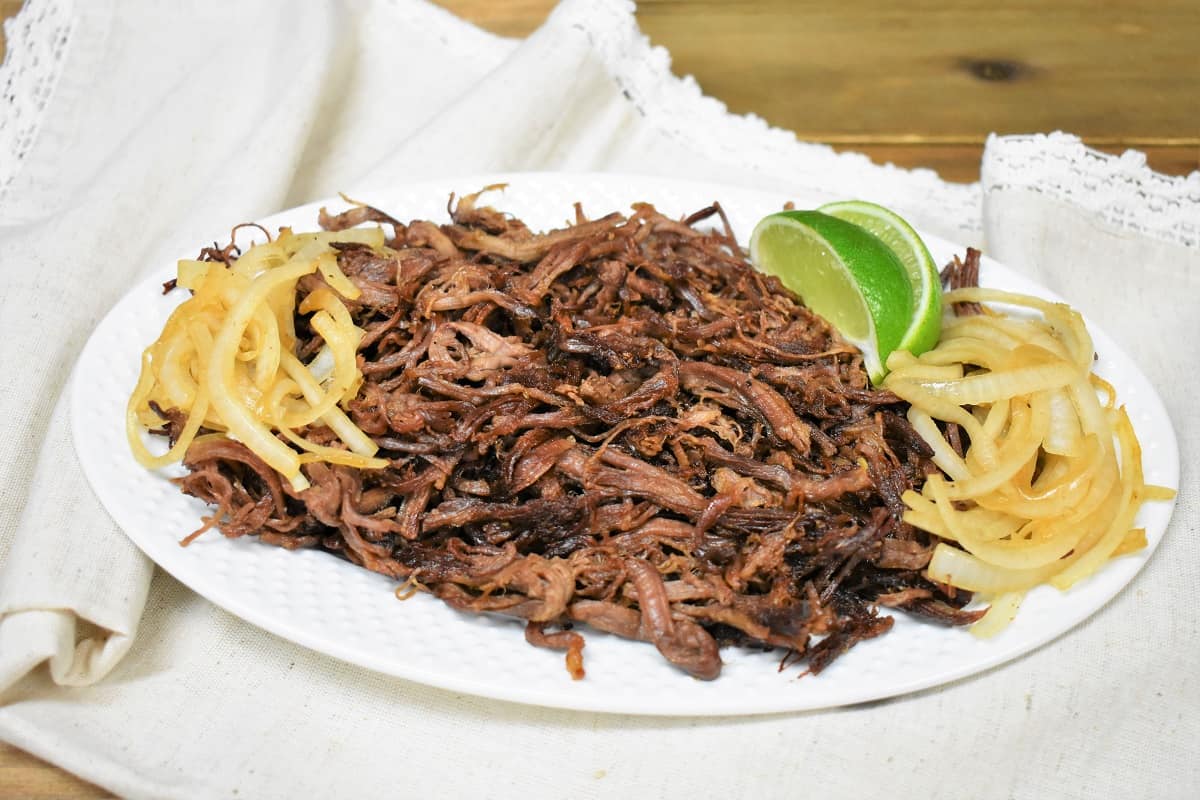 Sour Oranges – Sour orange, also called bitter orange and Seville orange, is a type of orange with a rough, bumpy skin and a sour juice. The color ranges from orange to a pale-yellow with green streaks. The inside can be vibrant to dull orange in color, and they have a lot of seeds.
Unlike the sweet orange, sour oranges are not eaten out of hand; instead they are most commonly used to make marinades. Sour orange (or naranja agria in Spanish) is the prominent ingredient in the popular Cuban mojo marinade.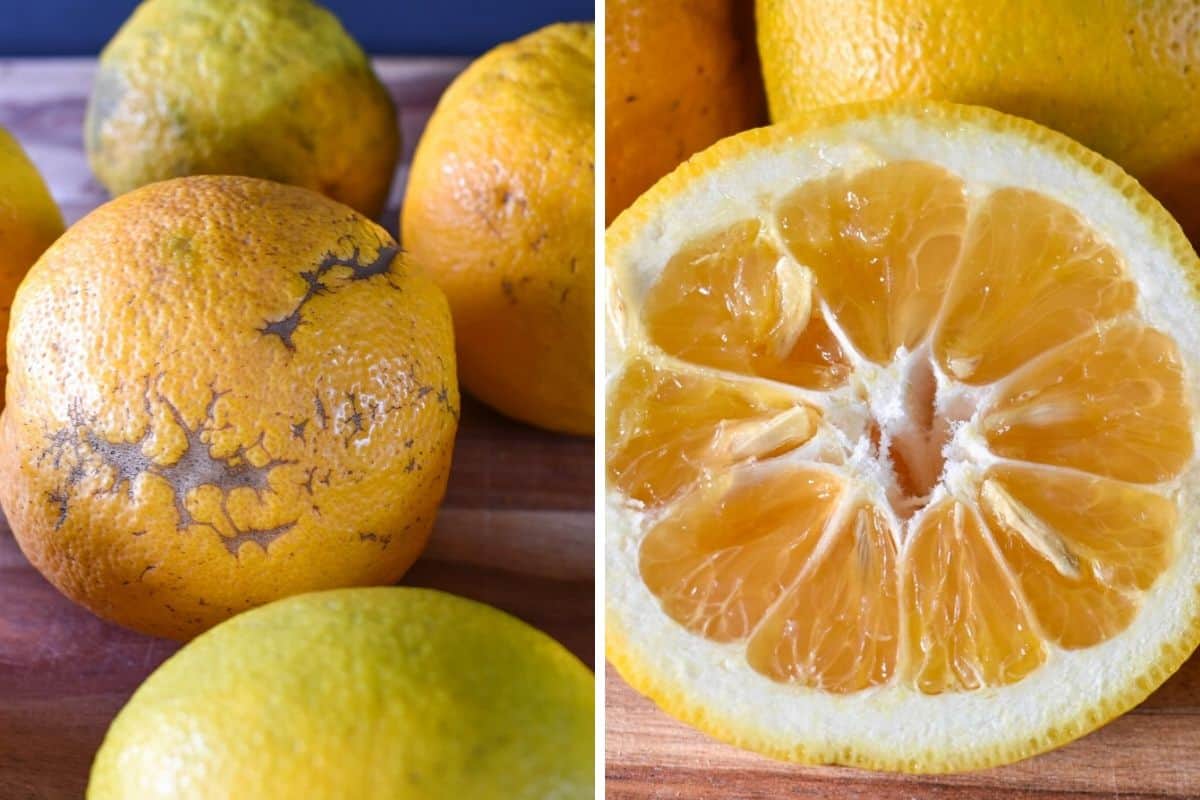 It's all about the rice and beans
Rice and beans accompany most meals and hold a prominent place in Cuban cuisine.
Long grain white rice – You'll use it with practically every dish. Seriously, get the 20 pound bag.
Red beans – Are used in a popular Cuban bean soup called potaje de frijoles colorados. It's made with meat (usually a cheap cut of pork or a ham bone) and vegetables. Try our Cuban-style red beans.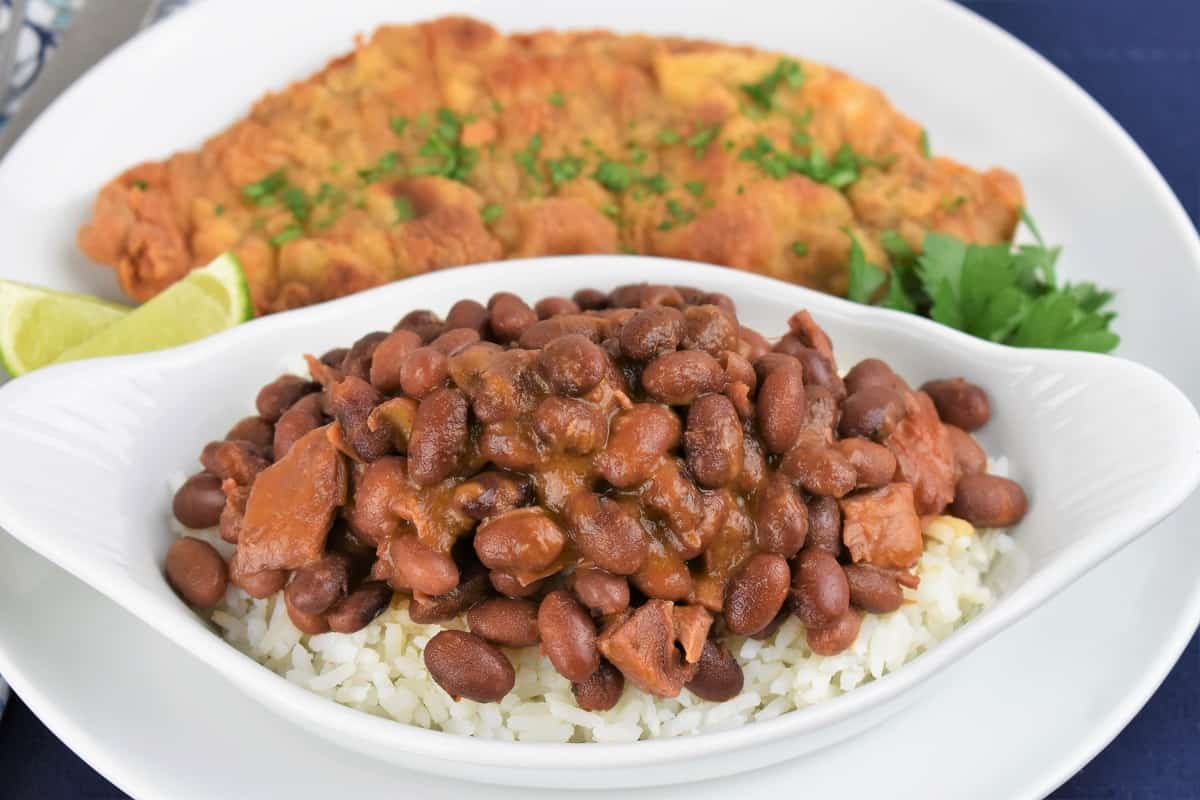 Black beans – Frijoles Negros, the quintessential Cuban bean dish. It's a black bean soup flavored with spices, usually vegetarian.
Lentils, Chickpeas and Split peas – In Spanish they're called: lentejas, garbanzos and chicharros, respectively. While they are not as popular as the red and black varieties, they make delicious soups and stews. These beans are cooked with cheap cuts of pork, beef, chorizo or sausage, and plenty of vegetables. Try our potaje de lentejas and Cuban split pea soup.
The meat
The meat used to make Cuban food may not be fancy, but they sure are flavorful! Smoked ham and sausage, pork and sirloin are the cuts most commonly used.
Chorizo – Is a type of sausage made of pork. It's heavily seasoned with garlic and spices, most notably, smoked paprika (pimenton), giving the chorizo it's characteristic red color. When shopping for chorizo, keep in mind that there are two kinds: fresh and dried.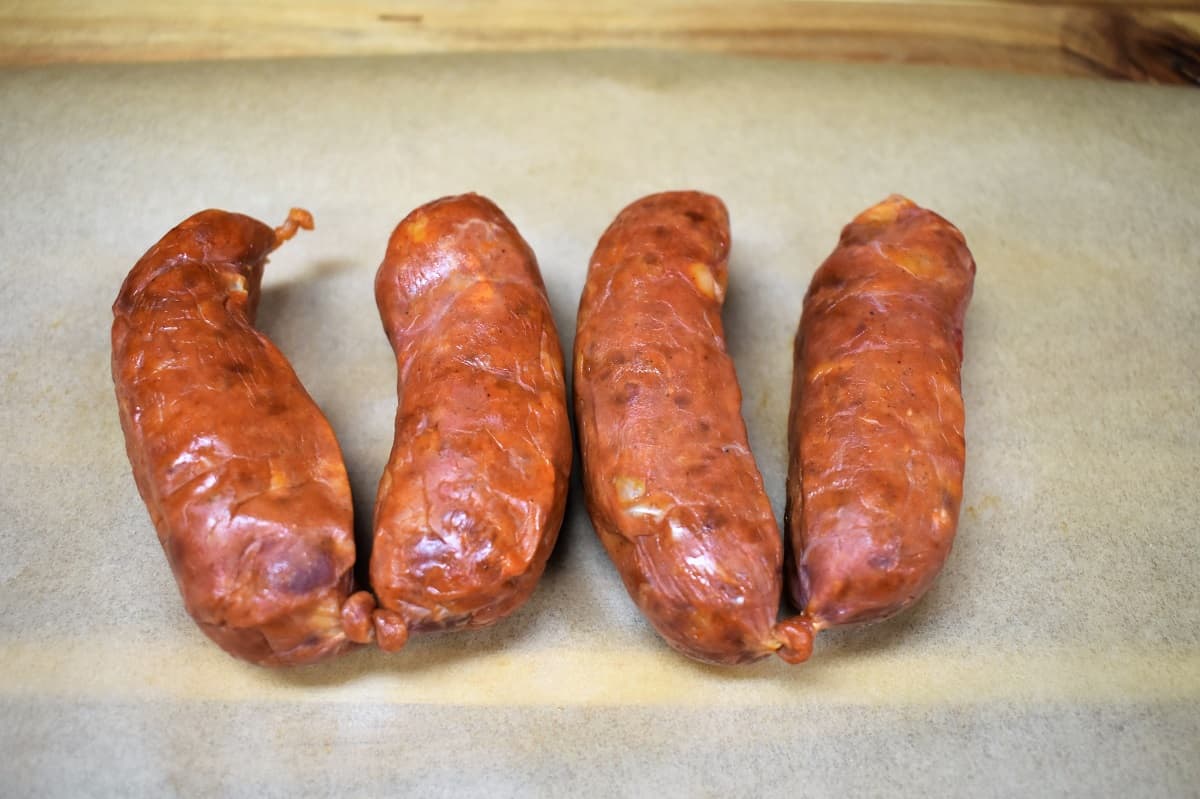 Smoked ham – Ham hocks, ham shanks and even a meaty ham bone are used to flavor soups and stews.
Beef – What to use depends on what you're making, but common cuts include sirloin (thinly sliced), cube steak, flank steak, ground beef and stew meat. One thing they have in common is that they're all affordable cuts and commonly available. Popular beef dishes include bistec de palomilla (a pan fried thin sirloin steak) and ropa vieja (shredded flank steak in tomato sauce)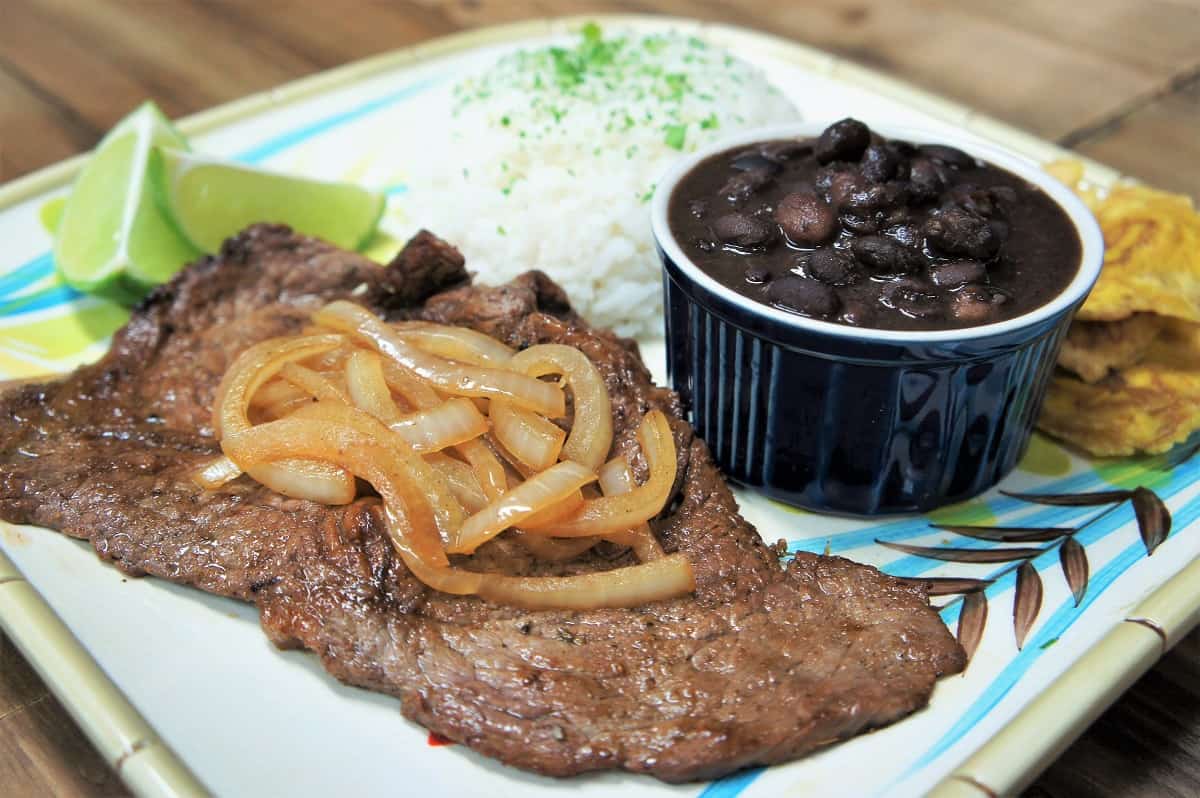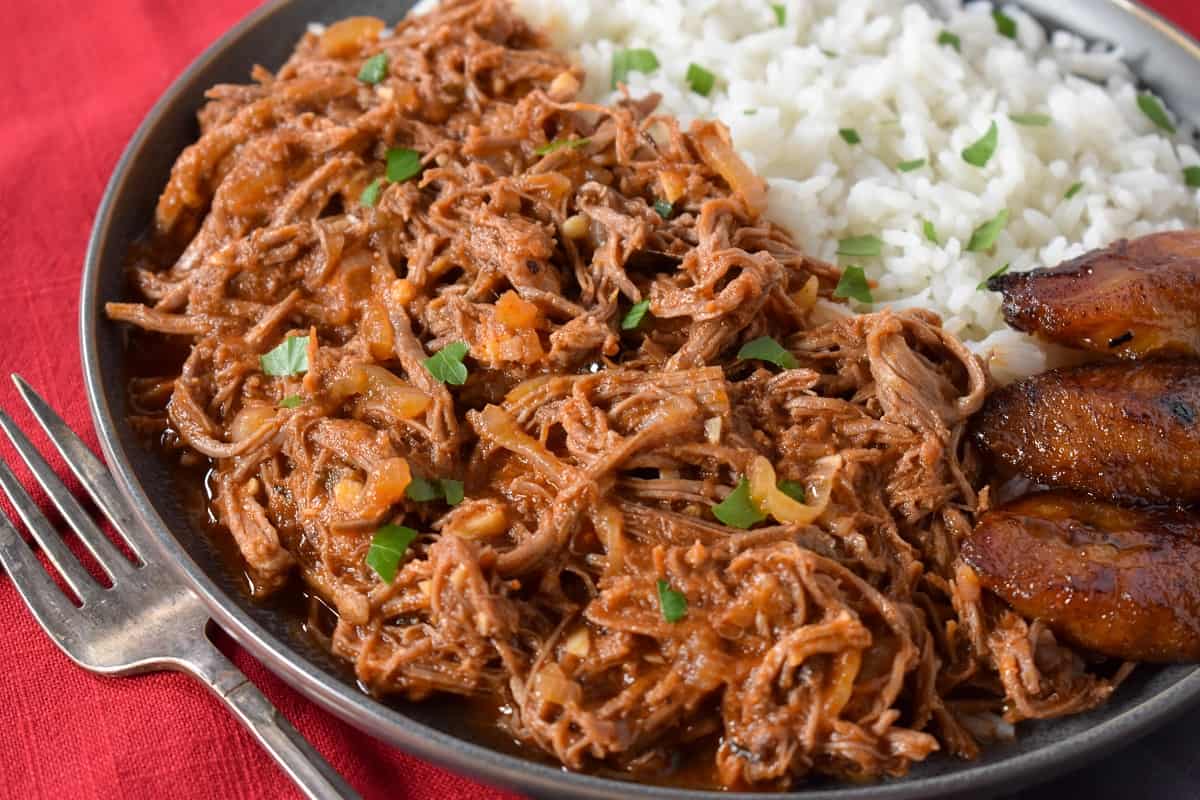 Pork – It also depends on the dish but commonly used cuts include pork chops, pork loin and pork shoulder – which is used to make the very popular Cuban roast pork.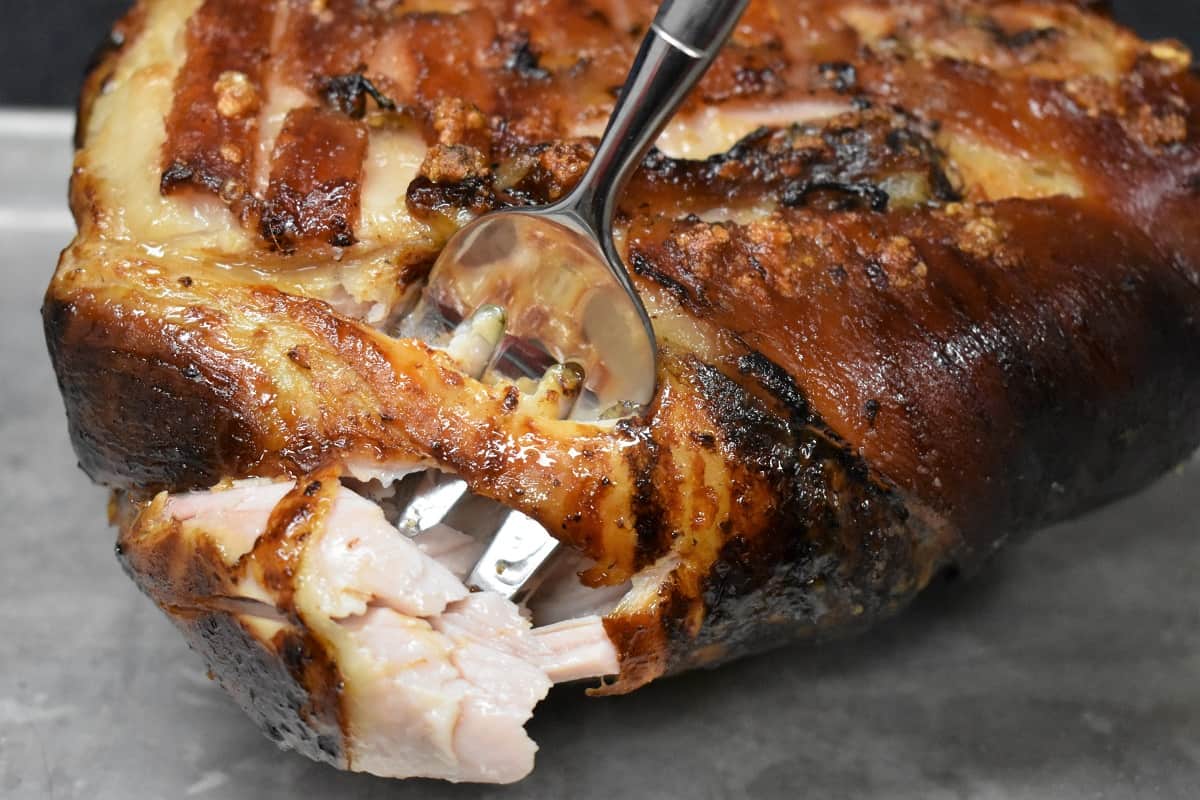 Chicken – Dark meat, white meat… chicken is chicken, and it's used a lot. Here's a collection of Cuban chicken recipes.
The extras
Vino seco or white wine – Vino seco is a dry white wine that is used for cooking only. It's not suitable for consumption as a wine. I made the switch to regular white wine years ago but some still use it.
Tomato sauce and tomato paste – Keep a few cans in your pantry at all times. Tomato sauce and tomato paste are used in soups, stews, sauces and meat dishes.
Olive oil – Used for sautéing vegetables and making sofrito
Green olives – They're used in chicken and beef stews like fricase de pollo and carne con papas.
Combination ingredients
The following items are not one single ingredient; instead they're made from a combination of ingredients that work together.
Sofrito – Is the base of many Cuban dishes. It's a combination of aromatic ingredients (like onions and garlic), spices and tomato all sautéed in a little bit of oil. Sofrito is used in soups, stews, seafood dishes, beans, and certain meat and rice dishes. It adds a unique and deep flavor to food.
The ingredients used in a sofrito vary from household to household but the concept remains the same, the essential ingredients are onions, garlic and tomato. These ingredients are cooked gently (sautéed) in oil. The cooking oil can vary too, olive oil is my preference. Other ingredients that are found in sofritos include: bell peppers, oregano and cumin.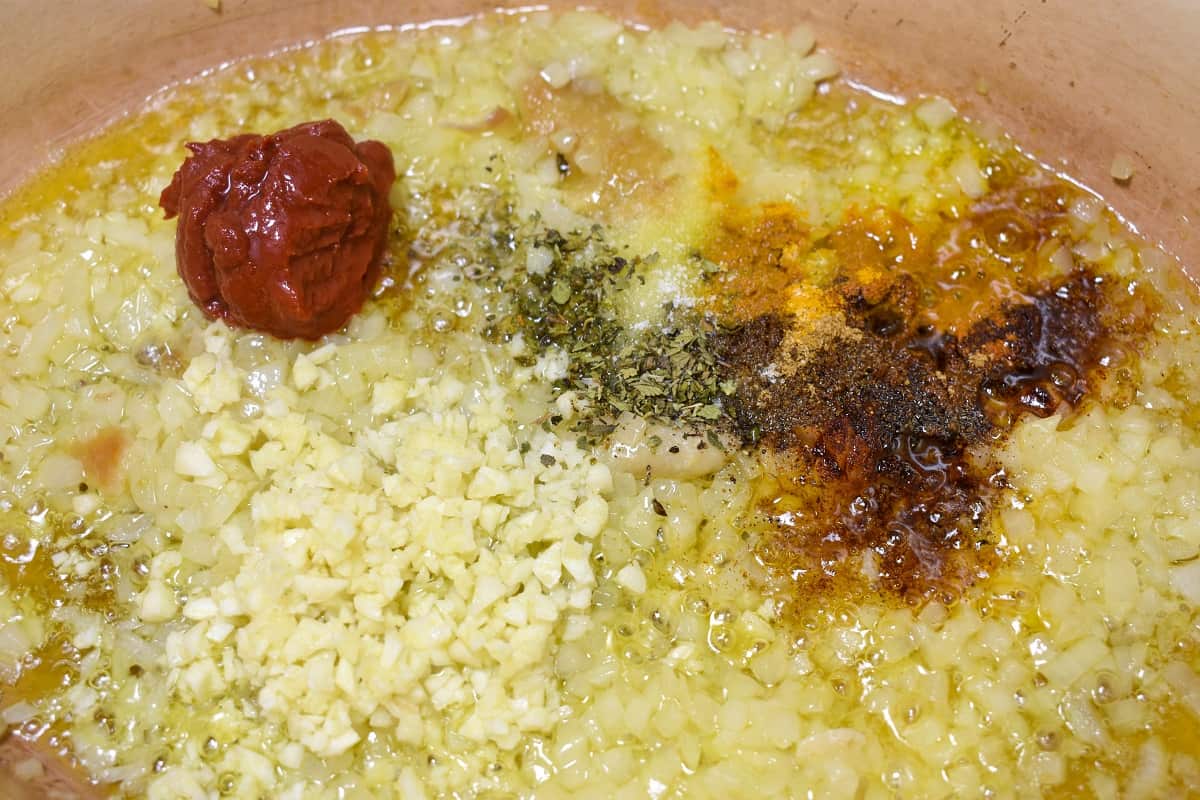 Mojo – At its essence a Cuban mojo is fresh garlic, oil (usually olive oil or lard), and citrus juice. The citrus juice traditionally used is sour orange. The rest of the ingredients vary widely from cook to cook but can include herbs, spices, onions and peppers.
As a marinade, mojo injects wonderful flavor to meat. It's commonly used as a pork and chicken marinade like in this mojo marinated grilled chicken. However you use it, this garlic and citrus marinade will add a tropical flair to your meal.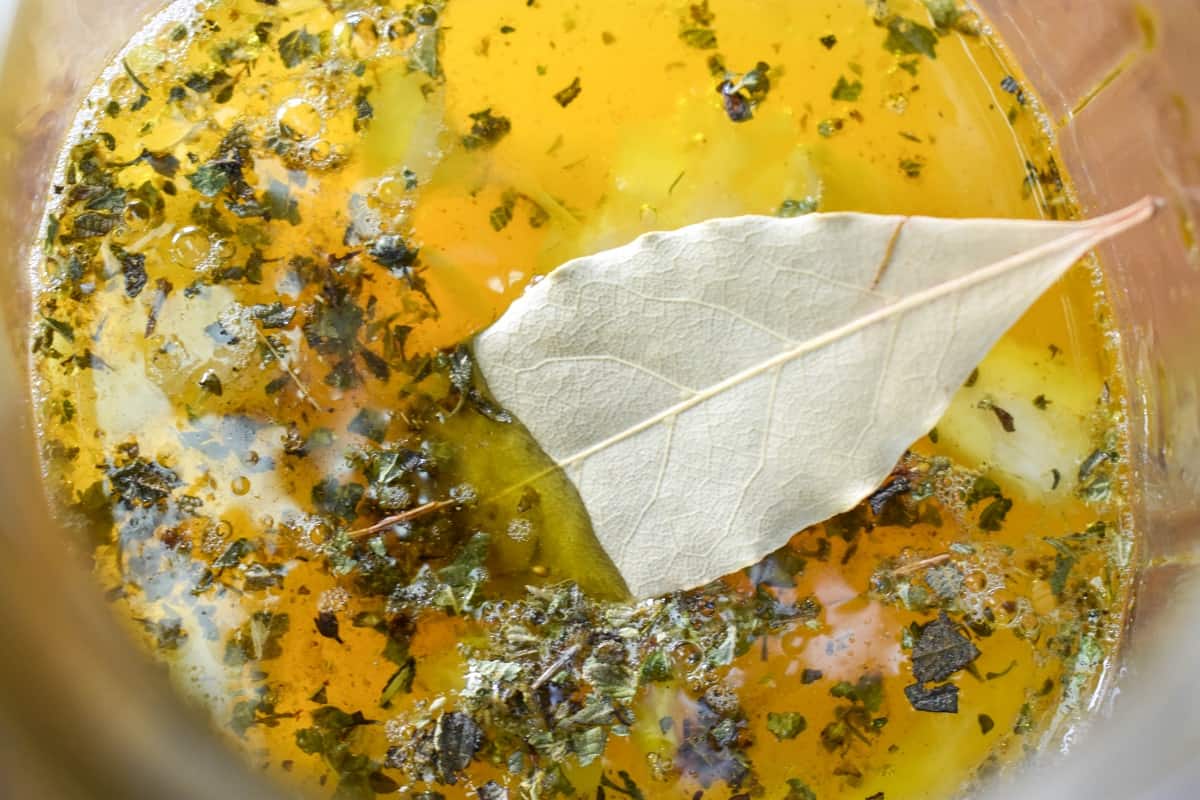 Alright, now that we know what ingredients to stock in our pantry, let's put them to good use and make some amazing Cuban food! Here are some more recipes to choose from.
Appetizers
Soups
Main Dishes