Sofrito is a combination of aromatics sautéed in oil. It's used in Latin American, European and Caribbean cuisine. It adds a unique and deep flavor to food.
The ingredients used in a sofrito vary from country to country and from household to household but the concept remains the same: aromatics (such as onions and garlic) cooked gently (sautéed) in oil.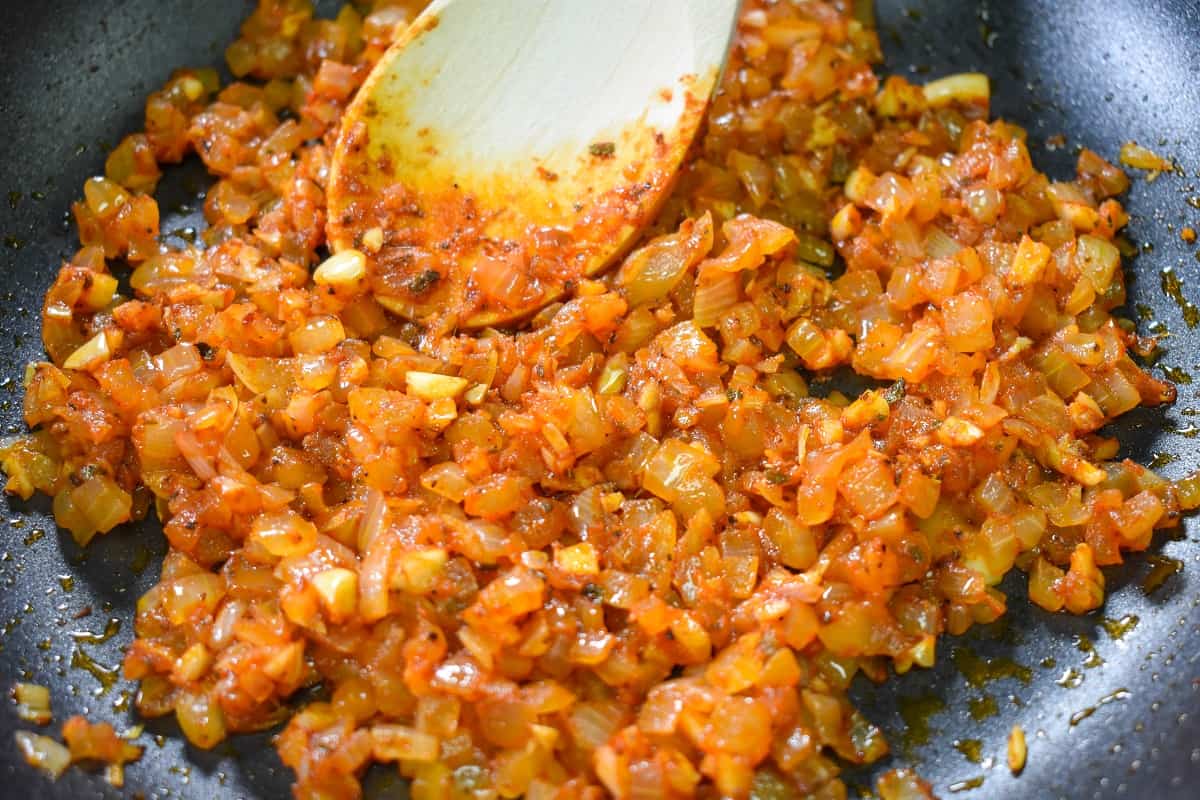 This site contains affiliate links to products. As an Amazon Associate I earn from qualifying purchases.
Sofrito in Cuban food
Sofrito is the foundation of many Cuban dishes including soups, stews, beans, rice, meat and seafood dishes. Classics like arroz con pollo, and camarones enchilados start with a sofrito. At its essence, a traditional Cuban sofrito is composed of Spanish onions, green bell pepper and garlic. Other ingredients include herbs, spices and tomatoes. There is no one set recipe for sofrito, it all depends on the cook.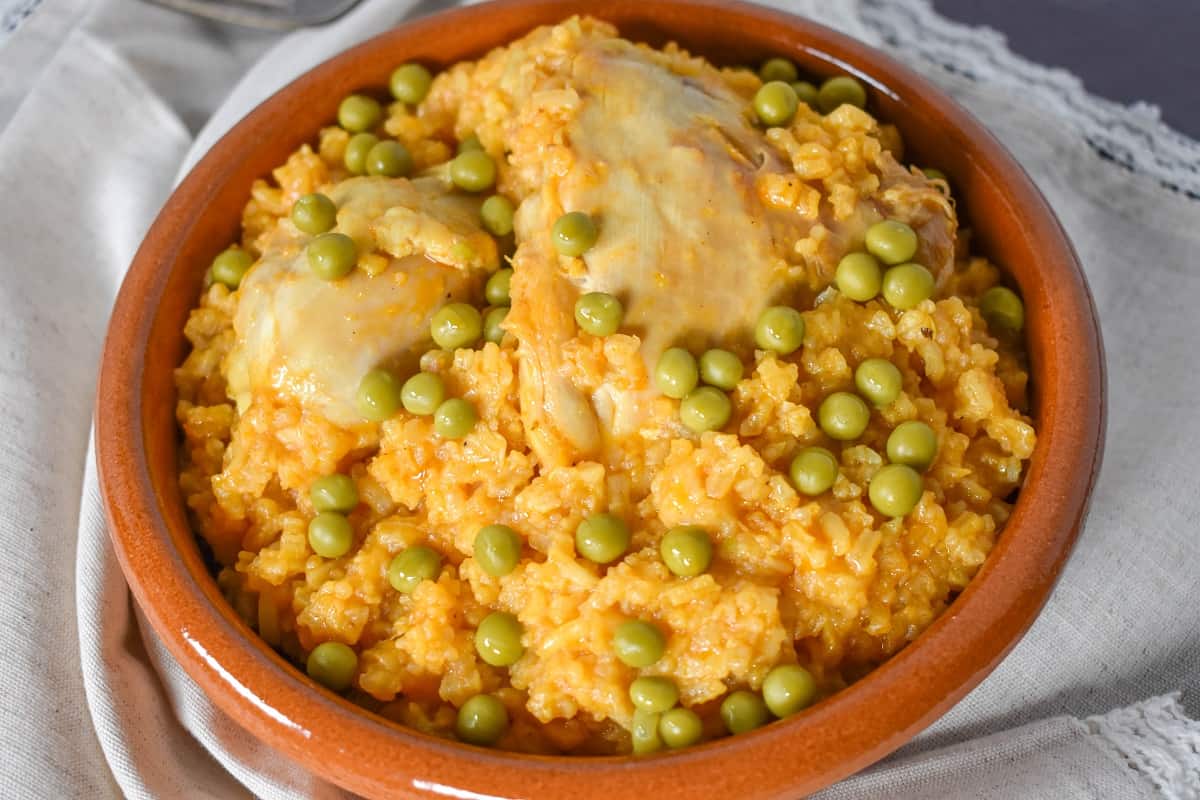 Ingredients that may be used in Cuban sofrito include:
Onions
Garlic
Bell peppers (red or green)
Salt
Black pepper
Tocino (bacon or pork belly)
White wine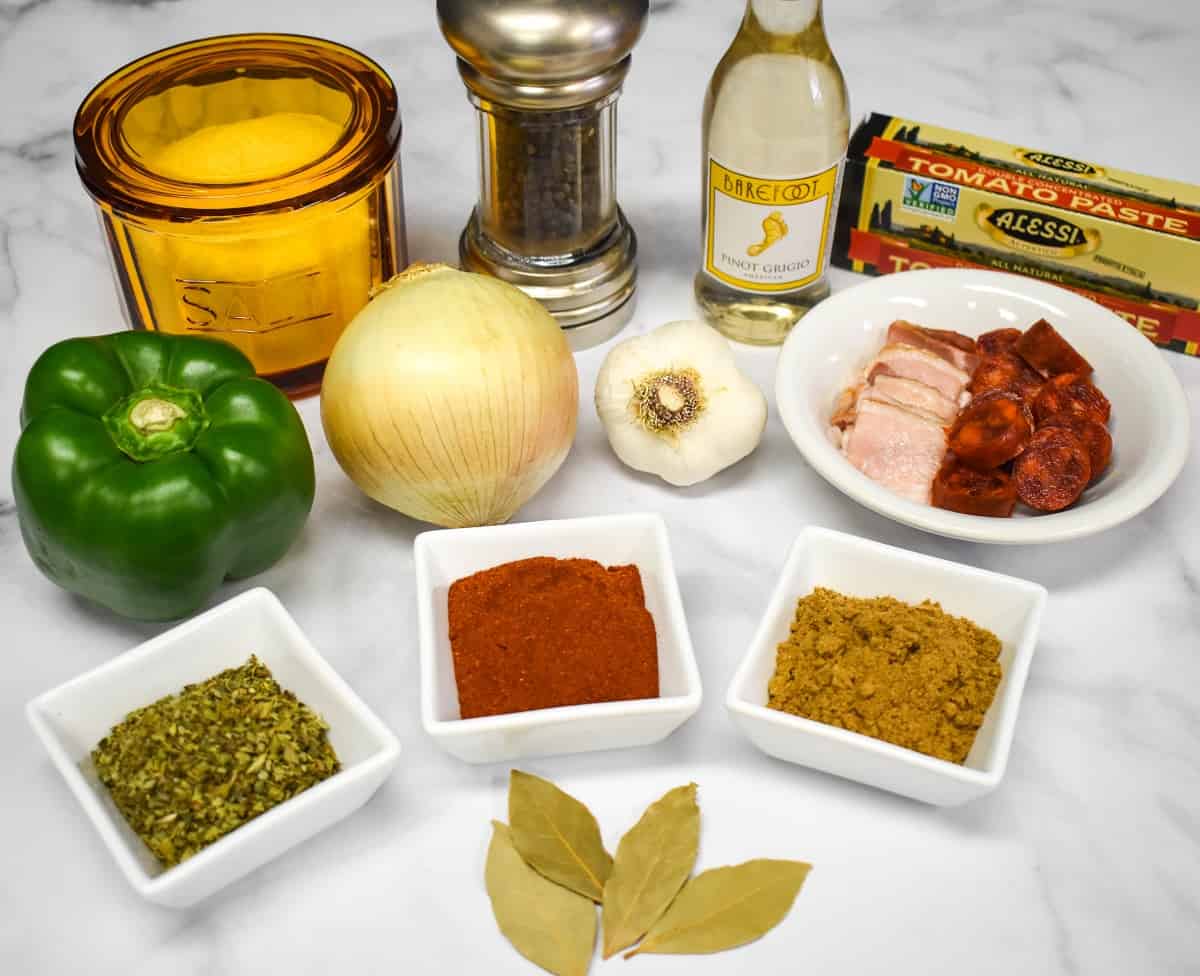 What cooking oil is used?
To make a sofrito we need to gently cook (sauté) the ingredients in oil. Extra virgin olive oil is the most common oil used in Cuban sofrito but lard is used as well. Vegetable oil can be used in a pinch.
Ingredient preparation
The ingredients in sofrito need to be prepped before using. These are the most common preparations:
Onions – small dice
Bell peppers – seeds removed, small dice
Garlic – minced
Chorizo – casing removed and sliced into thin rounds
Tocino (bacon or pork belly) – cut into roughly ½ inch pieces
Spices – use ground/powdered and dried spices
How to make sofrito
Sofrito is primarily used as the base of the dish. Meaning, cooking starts with the sofrito, then the rest of the ingredients get added from there like in this ajiaco soup.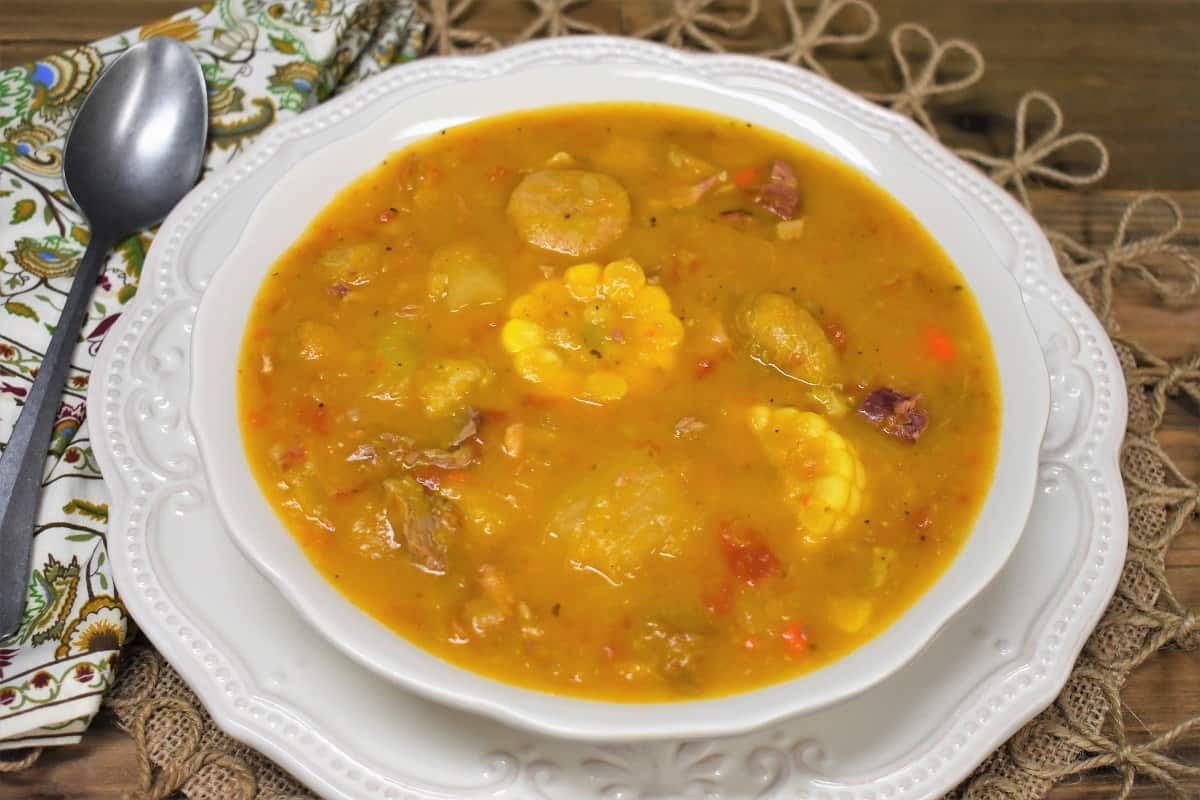 Sometimes, the meat is browned before making the sofrito. For example, to make a fricase de pollo we heat the olive oil and brown the chicken first. Then, the chicken is removed from the skillet and the onions, garlic, spices and tomato paste are sautéed in the drippings. The rest of the dish is built from there.
Another, less commonly used, method includes preparing the sofrito separately and then adding it to the food while it's cooking. This is usually done with bean soups that require soaking and a long cooking time, like these Cuban-style red beans.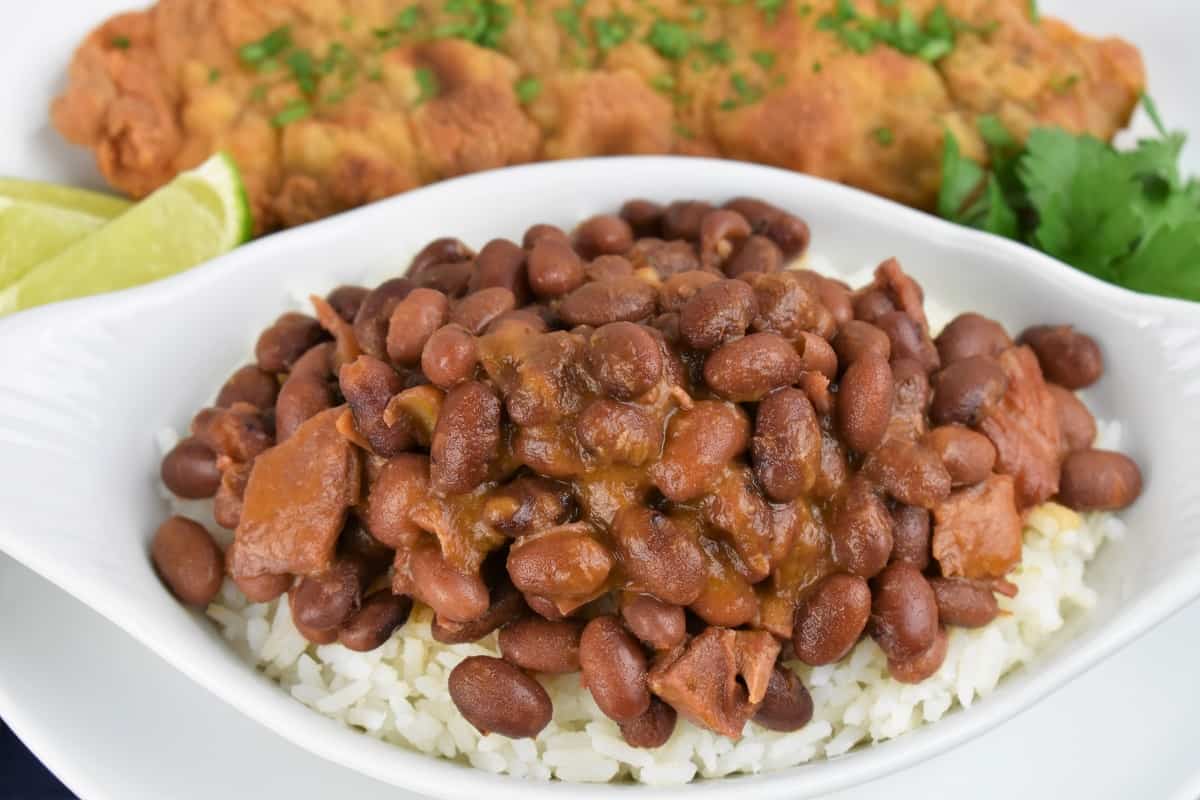 This is my go to sofrito recipe. Remember when I mentioned that recipes vary from household to household? Well, this one is different because it does not include bell peppers. In some recipes, like this picadillo, I'll use diced carrots instead to add a little sweetness and color to the dish.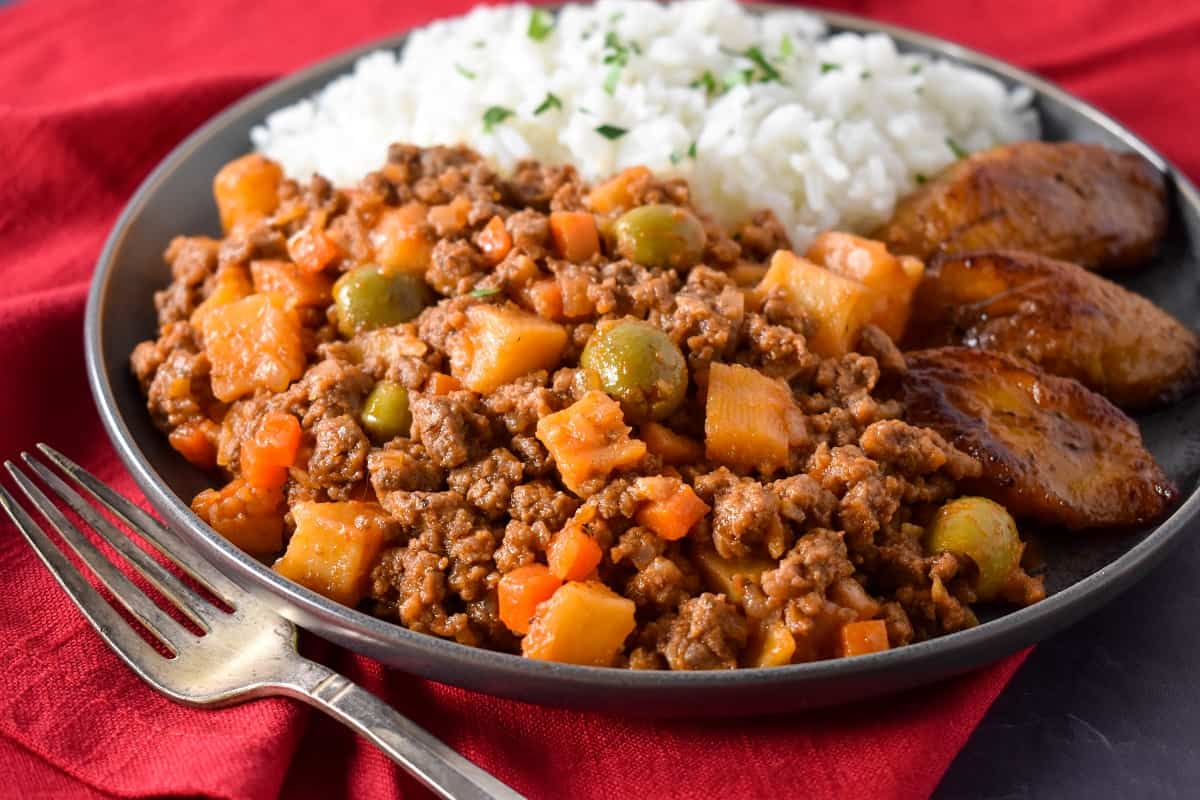 This is a basic sofrito. The ingredients will vary depending on the recipe. Sometimes ingredients are added, omitted or muted. Sometimes I'll use paprika, or deglaze the pan with white wine (sometimes I won't). I'll add more oregano, less cumin, more tomato paste – you get the picture. It all depends on where I want the final flavor of the dish to go.
That said, this recipe is a good place to start.
Preparation
We're always going to start a sofrito by heating the oil and cooking the onions. If you're using bell peppers (green or red) add them in with the onions.
Use moderate to moderate-low heat.
Olive oil has a low smoke point, so if you crank the heat it will start smoking and will smell and taste awful.
Onions will burn pretty quickly if not cooked gently and stirred frequently.
The vegetables that take longest to cook always go in first. So, onions, bell peppers, carrots, etc. go in the skillet first. Garlic, herbs, spices and tomato paste go in last – these will usually be added in together.
That's about all that's involved in a sofrito. You can deglaze with wine, or add tomato sauce, broth, whatever the recipe calls for.
You may also like these Cuban food collections: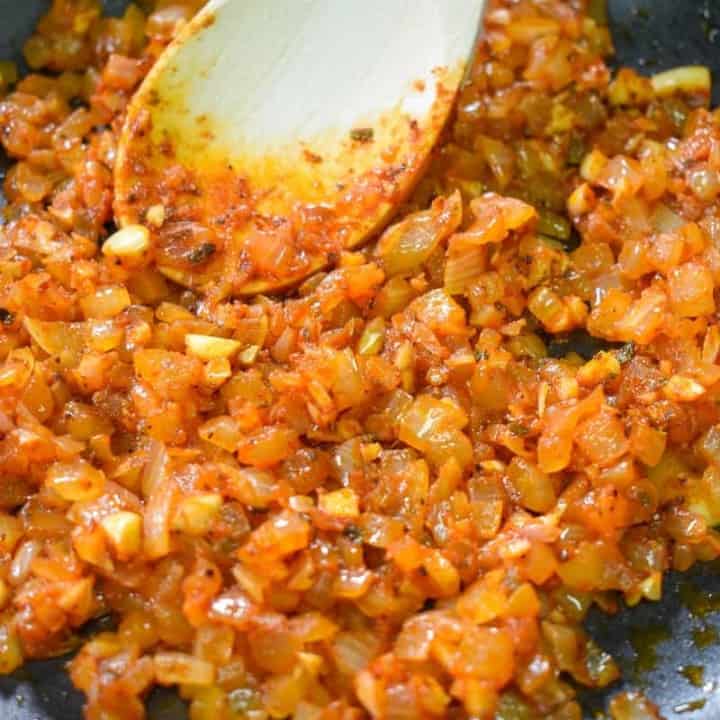 Print Recipe
Sofrito
Here's a basic Cuban sofrito. The ingredients will vary depending on the recipe. Sometimes ingredients are added, omitted or muted, but this sofrito recipe is a good place to start.
Ingredients
2

tablespoons

Extra Virgin Olive Oil

1

Medium Onion

small diced

3-4

Garlic Cloves

minced

1

tablespoon

Tomato Paste

½

teaspoon

Dried Oregano

½

teaspoon

Ground Cumin

½

teaspoon

Salt

¼

teaspoon

Black Pepper
Instructions
Heat the olive oil in a skillet or pot over medium heat.

Add the onions and cook for 5 minutes, stirring frequently.

Add the garlic, tomato paste, oregano, cumin, salt and black pepper. Stir well to combine.

Cook the sofrito for 1-2 minutes, stirring almost constantly.

That's it for the sofrito. You can deglaze with wine, or add tomato sauce, broth, whatever the recipe calls for.
Nutrition
Calories:
81
kcal
|
Carbohydrates:
4
g
|
Protein:
1
g
|
Fat:
7
g
|
Saturated Fat:
1
g
|
Sodium:
324
mg
|
Potassium:
90
mg
|
Fiber:
1
g
|
Sugar:
2
g
|
Vitamin A:
61
IU
|
Vitamin C:
4
mg
|
Calcium:
14
mg
|
Iron:
1
mg
The nutritional information above is computer generated and is only an estimate. There is no guarantee that it is accurate.This data is provided as a courtesy for informational purposes only.