Some of the most popular Cuban dishes are made with beef. From ropa vieja, the national dish of Cuba, to bistec de palomilla, which is on regular rotation in every Cuban kitchen, this collection of Cuban beef recipes has all the favorites.
Common cuts of beef used in Cuban recipes include sirloin, beef round, cube steak, flank steak and stew meat. They're all affordable and commonly available. These recipes put them all to good use by pan frying, breading, braising, stewing and shredding.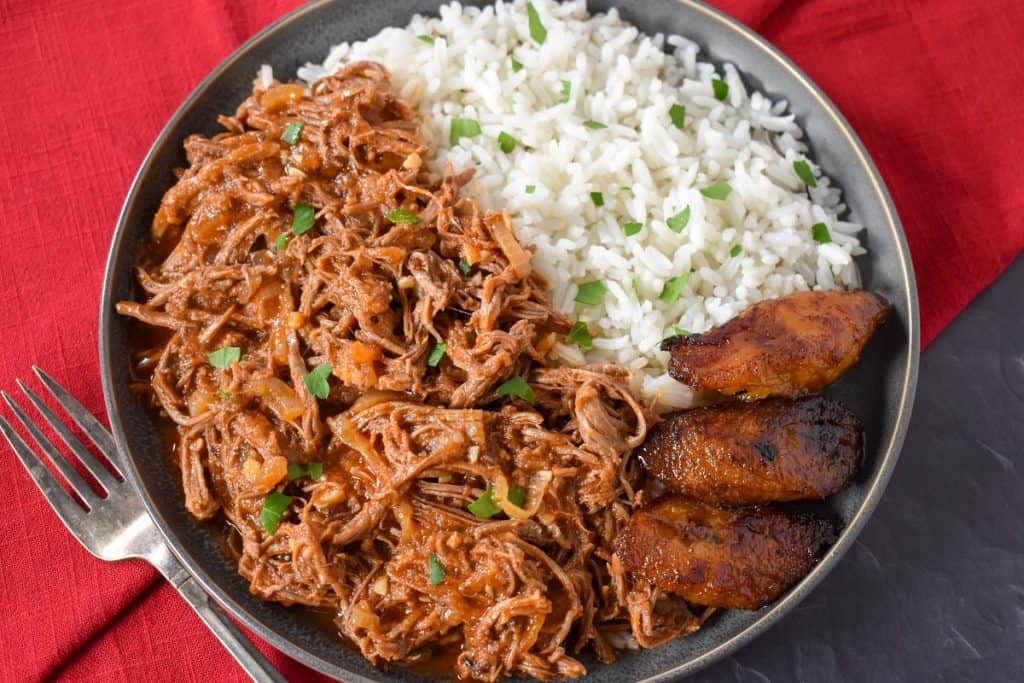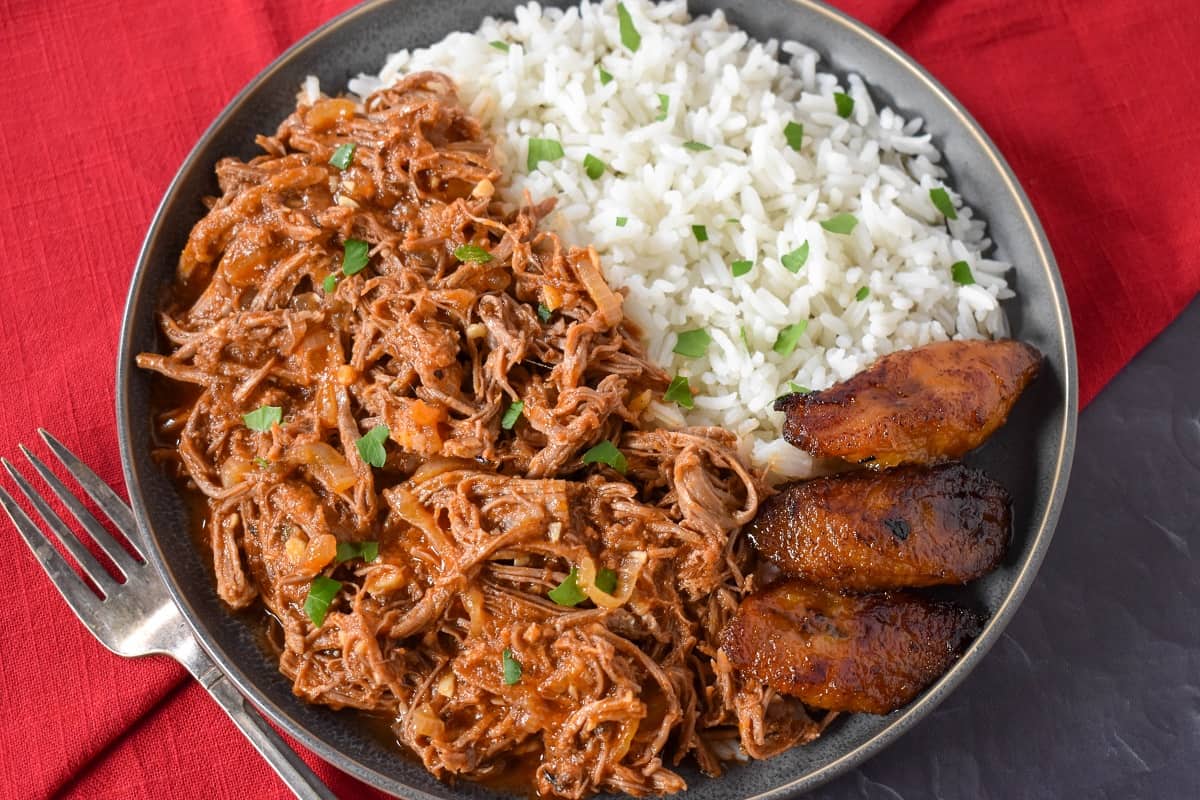 Cuban cuisine has influences from various cultures, including Spanish, African, French and Chinese. Cuban food doesn't shy away from flavor; it's uncomplicated, bold, and absolutely delicious. Scroll through these Cuban beef recipes and find your favorite!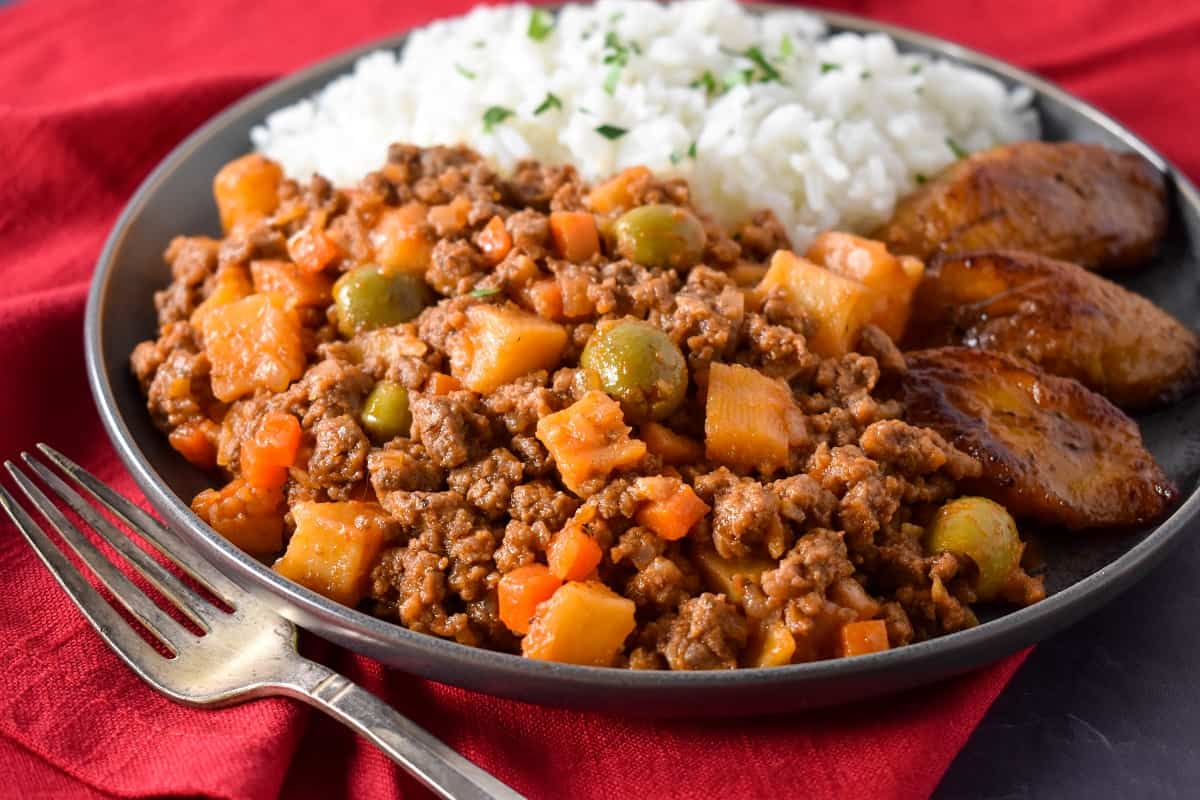 Picadillo is ground beef that's cooked in tomato sauce and flavored with aromatics, herbs and spices. It's a simple dish to make and uses affordable, easy to find ingredients. Some folks add raisins and capers for a sweet and salty combo. In this recipe we add fried potatoes and olives. This is a great weeknight meal, especially when time and money are little tight.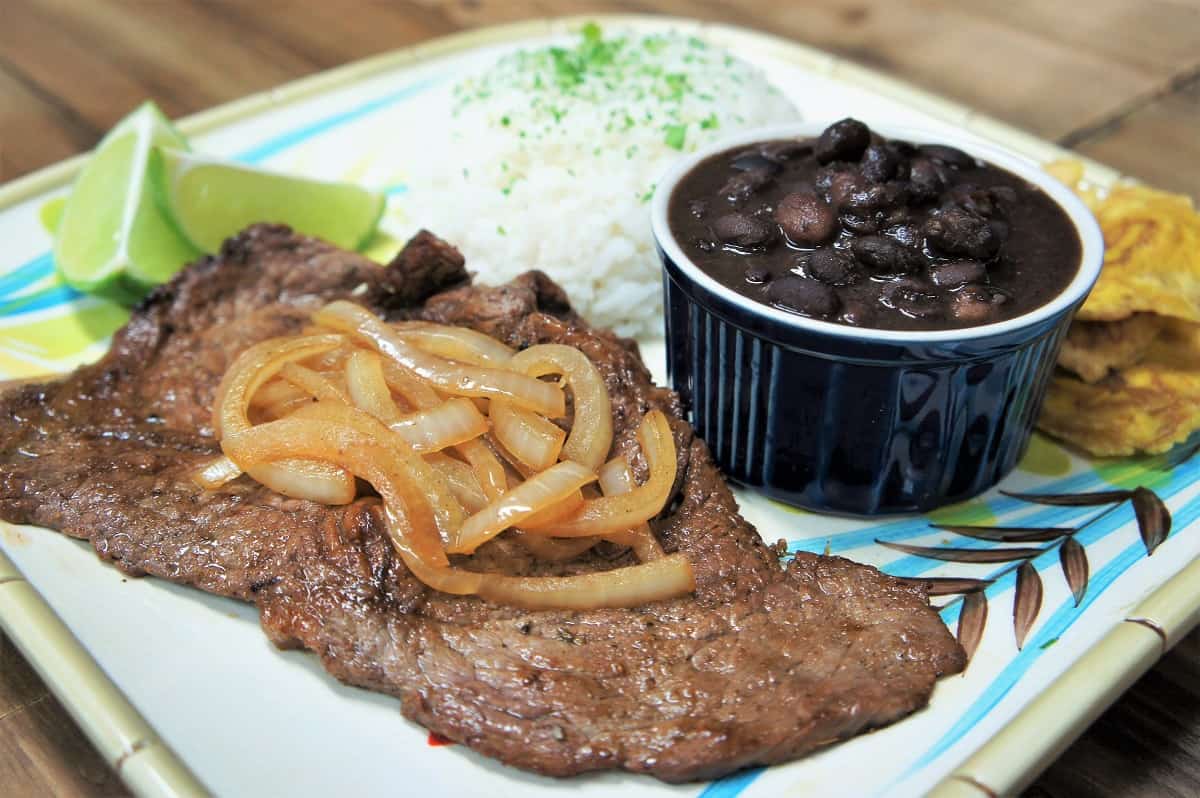 Bistec de Palomilla is a classic Cuban meal. It's popular in both Cuban restaurants and in homes. Palomilla is top sirloin steak cut super thin. Its' generously seasoned and pan fried. In this recipe we top the palomilla with cooked onions. Serve the palomilla with white rice and black beans for a traditional home-cooked Cuban meal.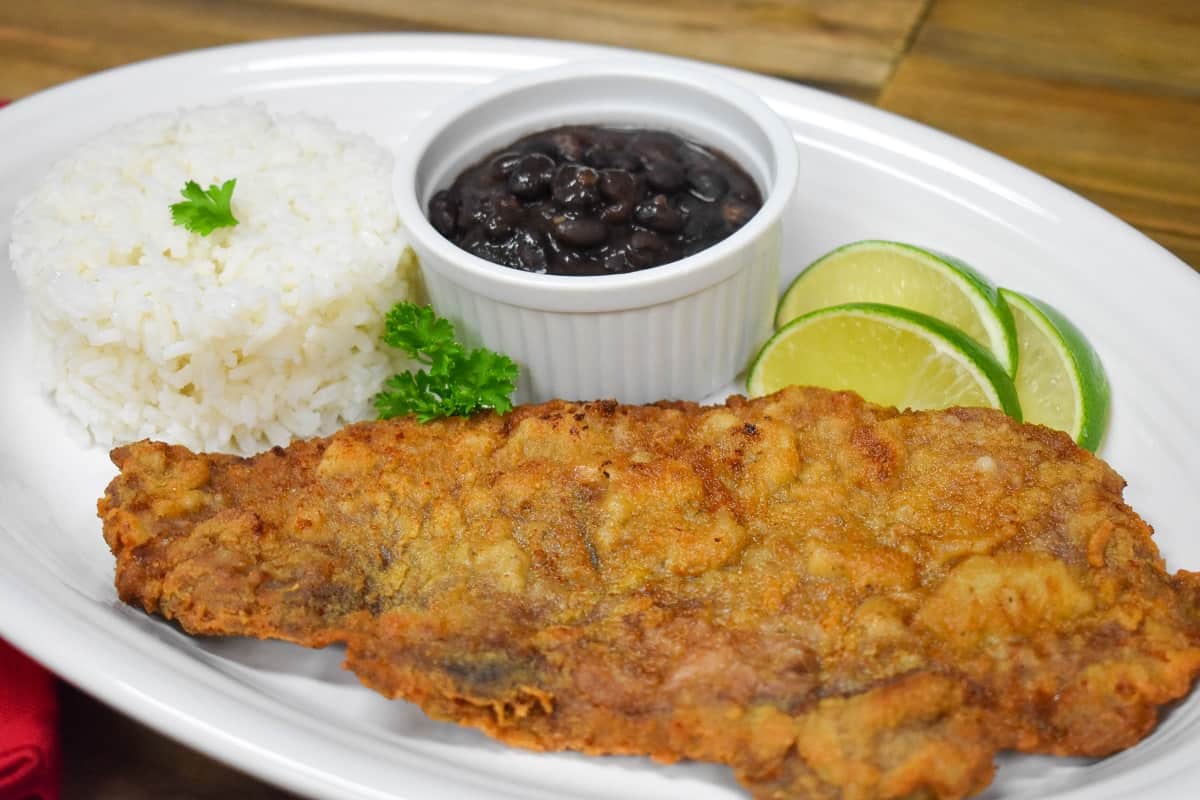 Bistec Empanizado is a thin cut steak, usually top sirloin or beef round, that's seasoned and coated in cracker meal. The steaks are fried until golden brown and served with lime wedges. This is a popular Cuban dish and can easily be made at home. Serve the breaded steak with, tostones, white rice and beans for a satisfying and delicious meal.
​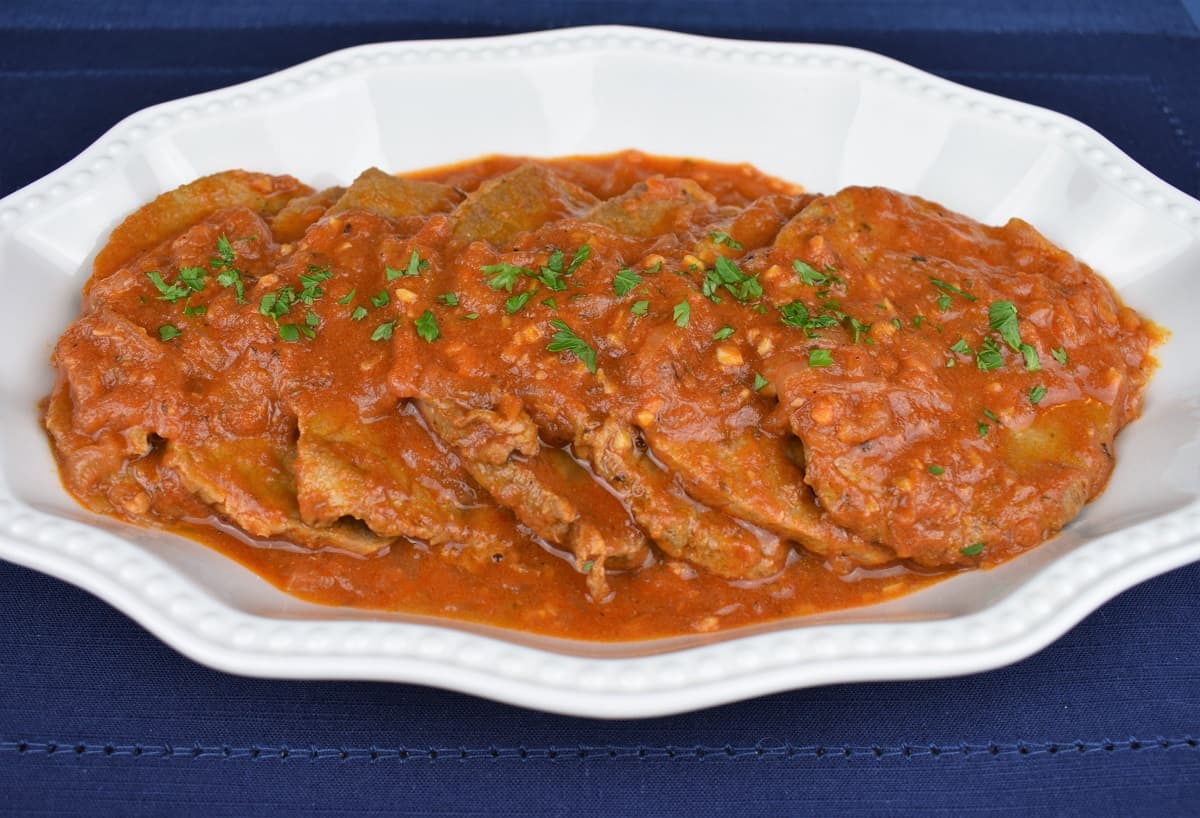 Bistec en Cazuela translates to "steak in a pot". And that's what it is, kind of. Bistec en cazuela is made with thin top sirloin steaks that are cooked in a flavorful tomato sauce with garlic and plenty of sliced onions until they're fall-apart tender. This dish is typically served with white rice to soak up the delicious sauce.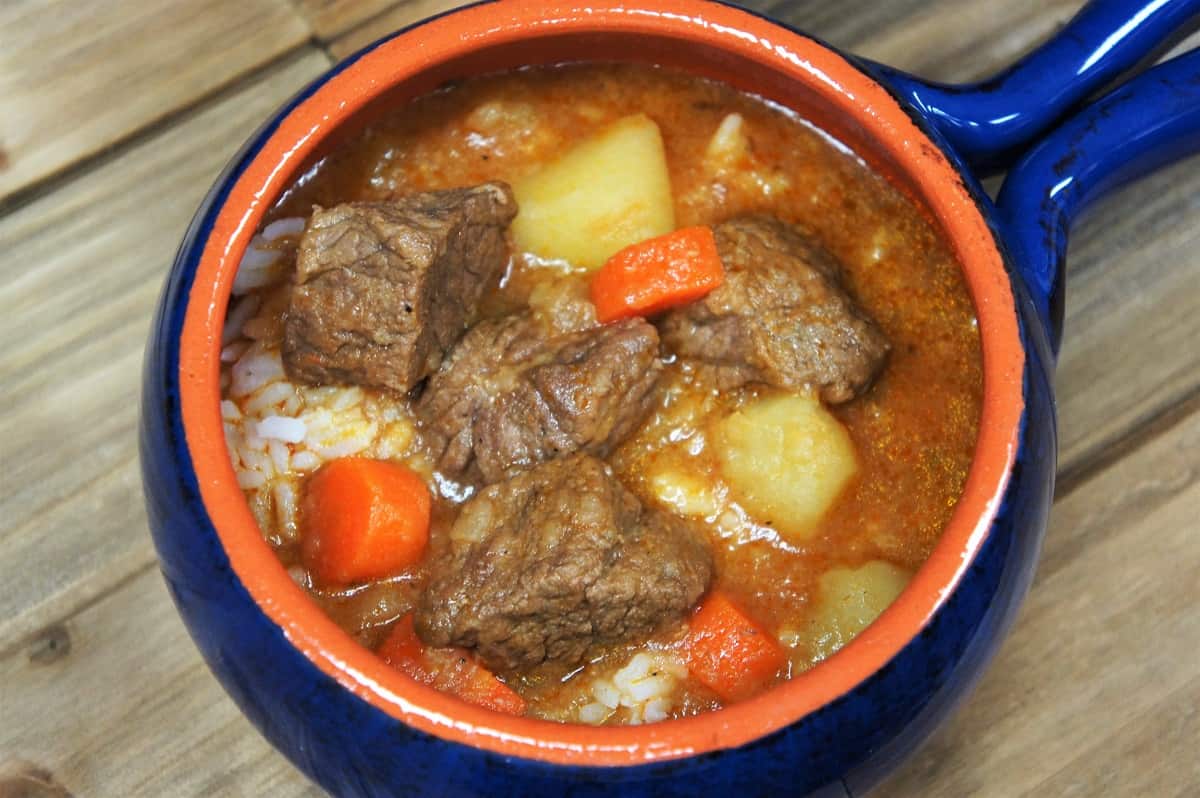 Sopa de Res is a Cuban-style beef soup and it's a really easy and affordable way to get a home-cooked, nutritious and delicious meal. For this soup, inexpensive beef round chunks are cooked in a rich and flavorful broth that's flavored with onions, garlic and a blend of spices. Then we add potatoes and carrots, and of course, like most Cuban dishes we serve it with white rice.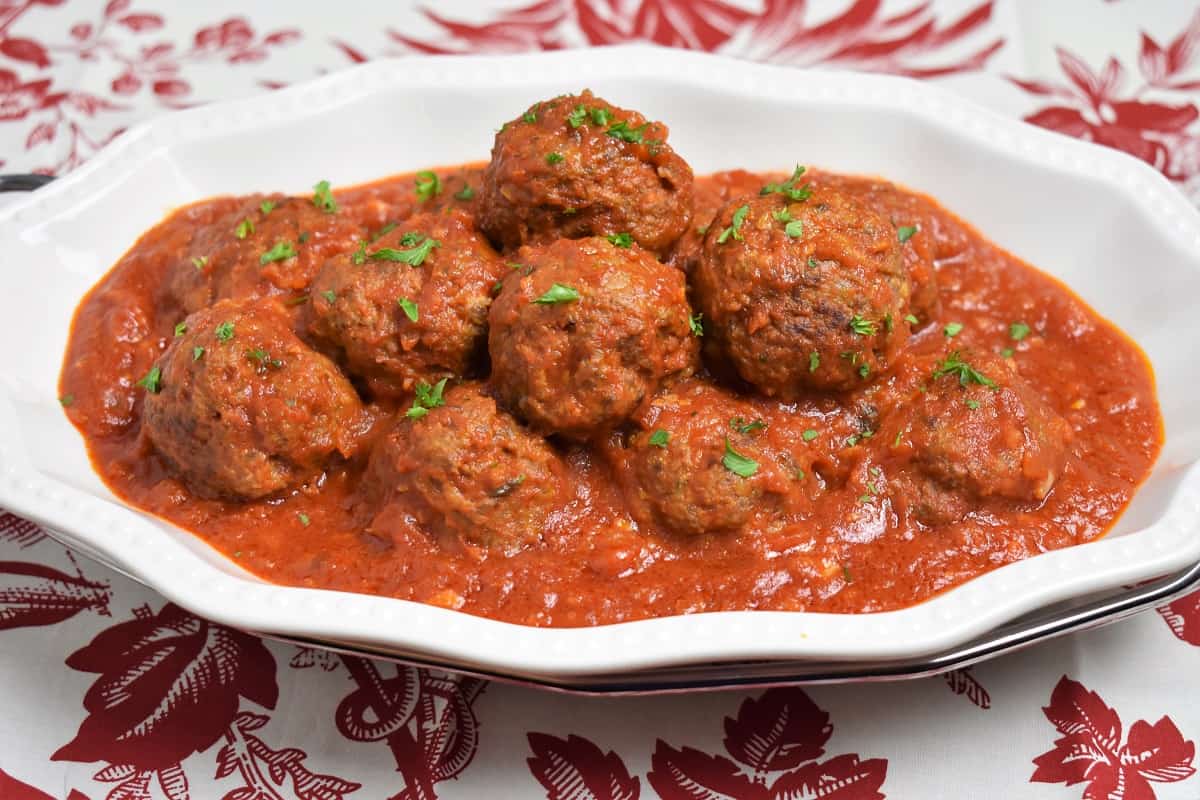 Meatballs at my house were not served over spaghetti. Instead, they were served on a bed of white rice. In this recipe, ground chuck is seasoned with a combination of traditional Cuban spices – garlic powder, cumin, oregano, finely diced onions and parsley. Then the meatballs are fried until golden, and cooked in tomato sauce with more onions and garlic.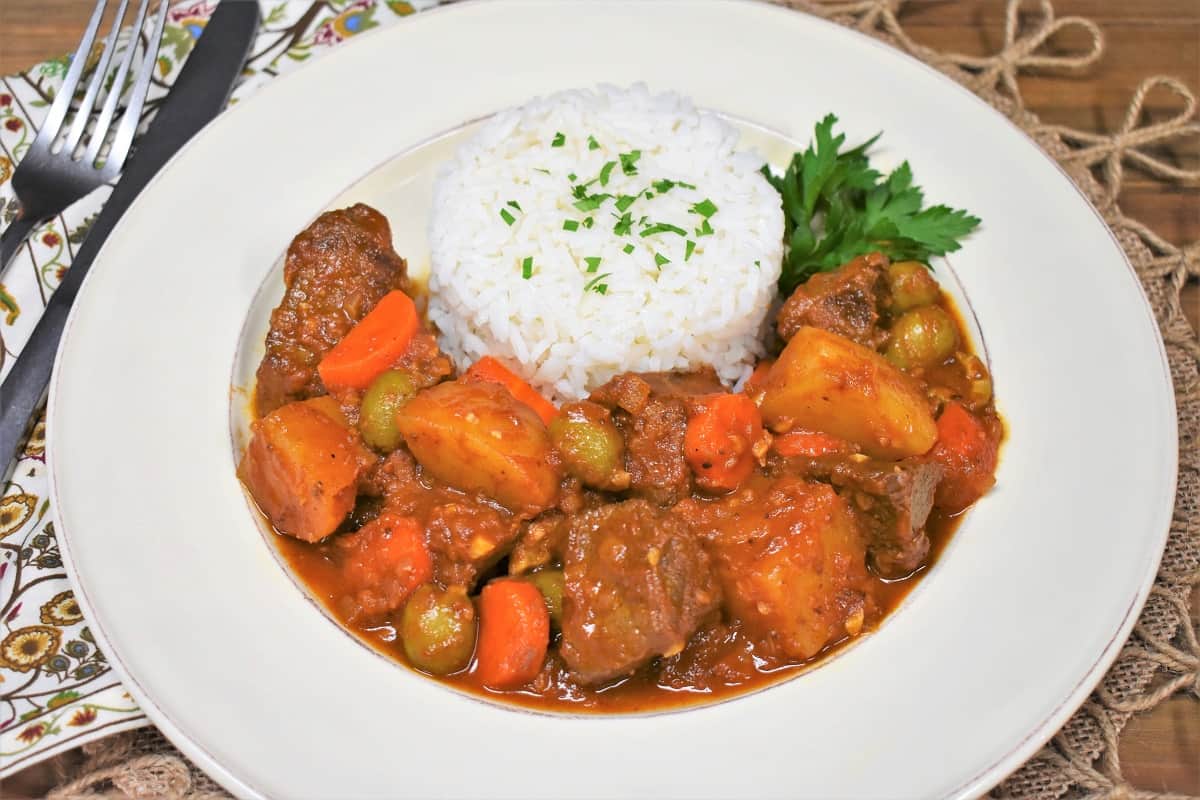 Carne con Papas translates to "beef with potatoes". It's made with inexpensive beef that's cut into chunks and braised in a rich and flavorful tomato sauce until tender. In this recipe we use beef round. It's flavorful and becomes tender (enough) with the long cooking time. Potatoes are always added to this dish. Other ingredients can include carrots and olives.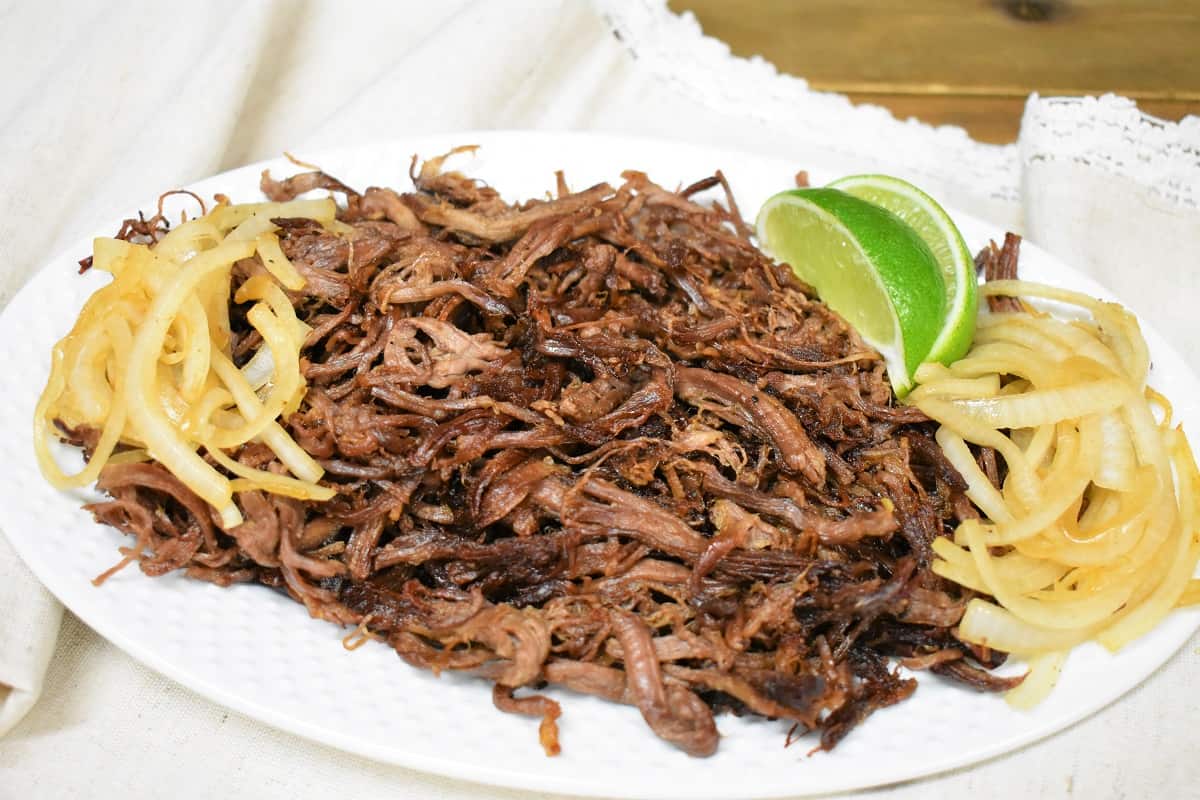 Vaca Frita is cooked, shredded beef that's quickly fried in a little bit of oil to create a crispy crust. This tasty dish is made with flank steak. It's a flavorful cut but it does require a long cooking time to break down the fibers. Vaca frita is a classic, serve it with rice and beans, and don't forget the lime wedges!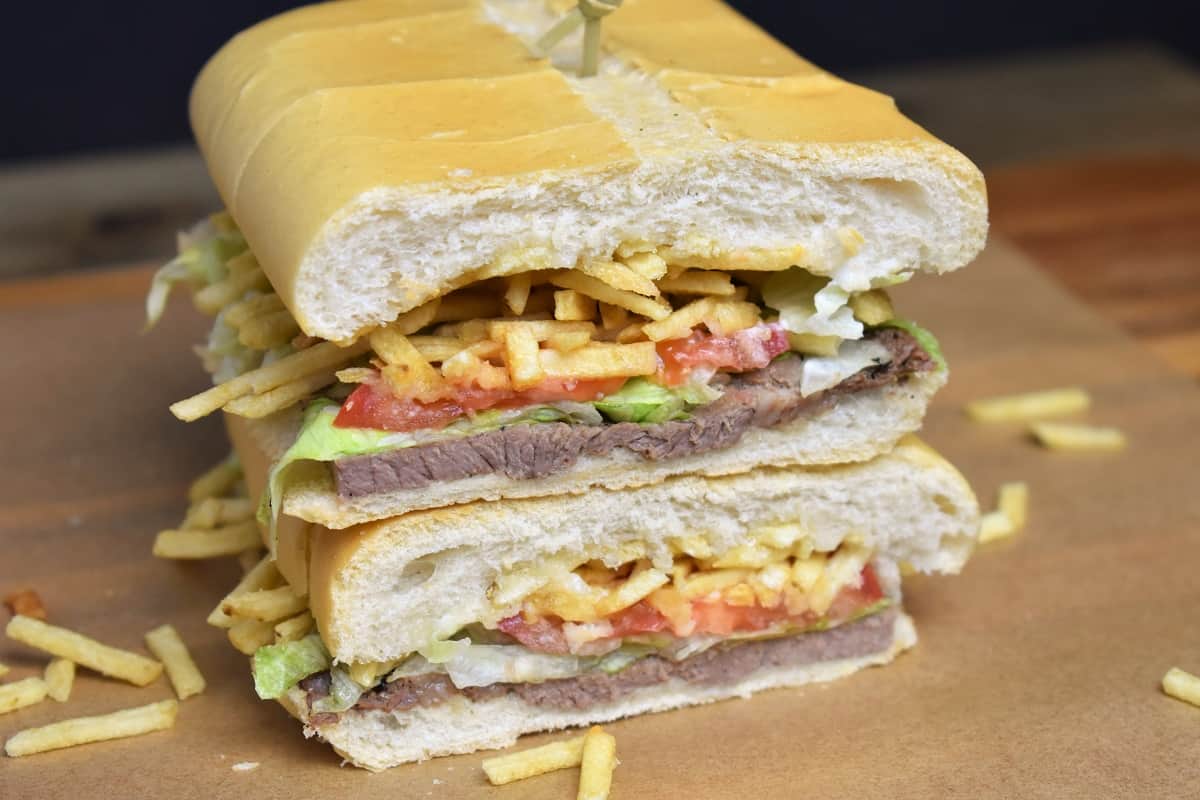 Pan con Bistec is a Cuban-style steak sandwich that can be found in cafeterias and restaurants all over Miami. These simple sandwiches are made with seasoned, thin sliced top round or sirloin that's quickly pan-fried. Then they're topped with sautéed sliced onions and potato sticks. It's all served on Cuban bread and pressed until toasty.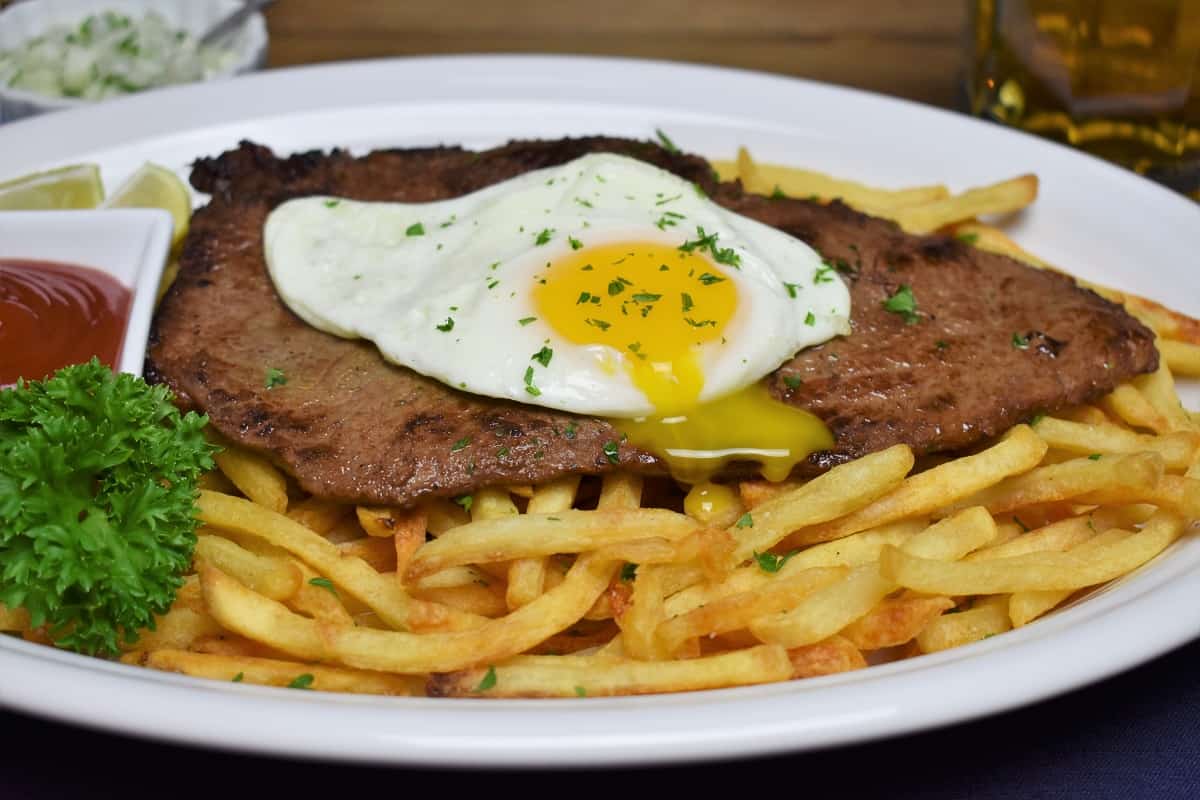 Bistec a Caballo is the Cuban version of steak and eggs. It translates to "steak on a horse" – don't ask me why. This dish is simple to make, it's seasoned, thin steak that's quickly pan-fried, served on a generous bed of French fries and topped with a fried egg, preferably with a soft yolk.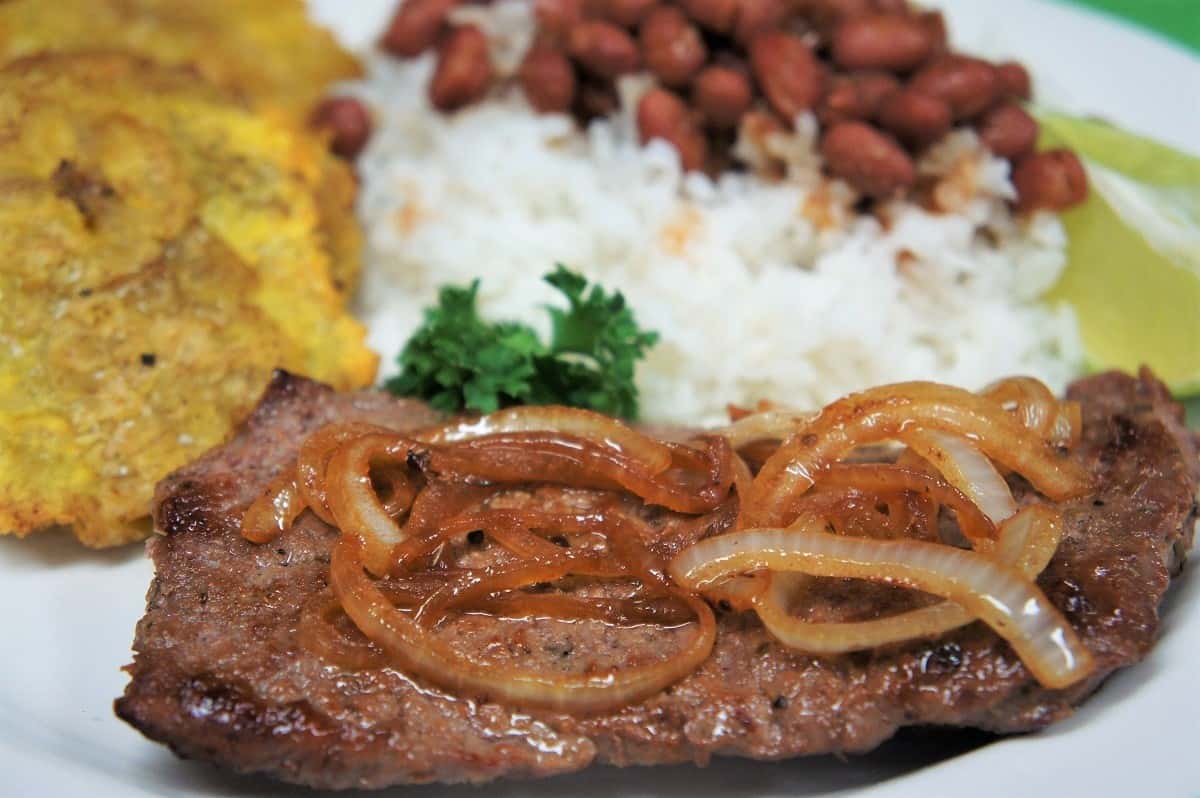 Need a quick, delicious dinner on a busy weeknight? Look no further than this Cuban Cube Steak. It's quick, easy and super flavorful. Using cube steak saves some cash too, since it's inexpensive yet tender. Serve the steaks with a side of white rice and beans for a complete meal that's affordable, healthy and filling.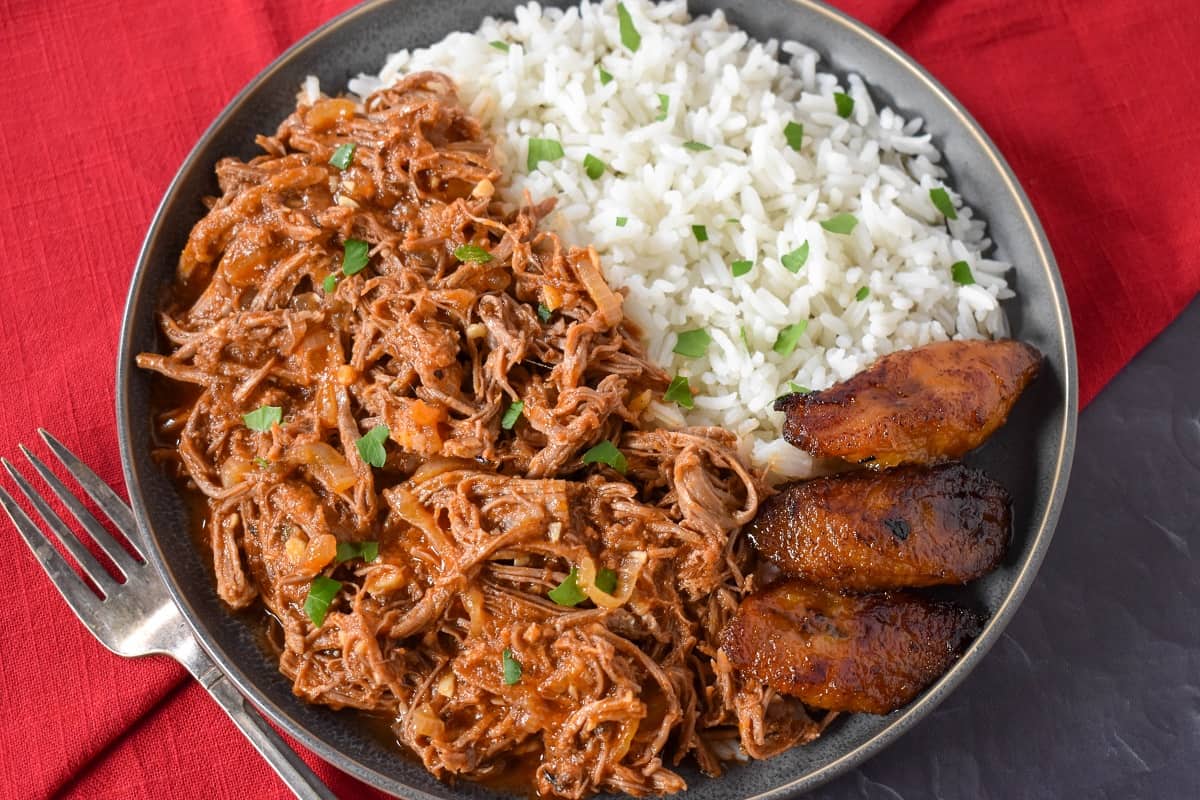 Ropa Vieja is made with shredded beef cooked in a flavorful tomato sauce with onions, garlic and spices. In this recipe we keep it really simple so the saucy shredded beef really shines! Flank steak is traditionally used to make ropa vieja. It's a flavorful, but rather tough cut of meat that requires a long cooking time to break down the fibers and make it tender.
You may also like these Cuban recipe collections: