If you're looking for something different to do with chicken, try these Cuban chicken recipes. Add a taste of the tropics to your dinner routine! In this collection you'll find everything from soup to fried chicken. Each recipe is different and delicious!
The one thing all these recipes have in common is chicken. Chicken thighs, chicken drums, chicken breasts, bone-in, boneless – you'll find a little bit of everything here. So take a look and find your new favorite Cuban chicken recipe.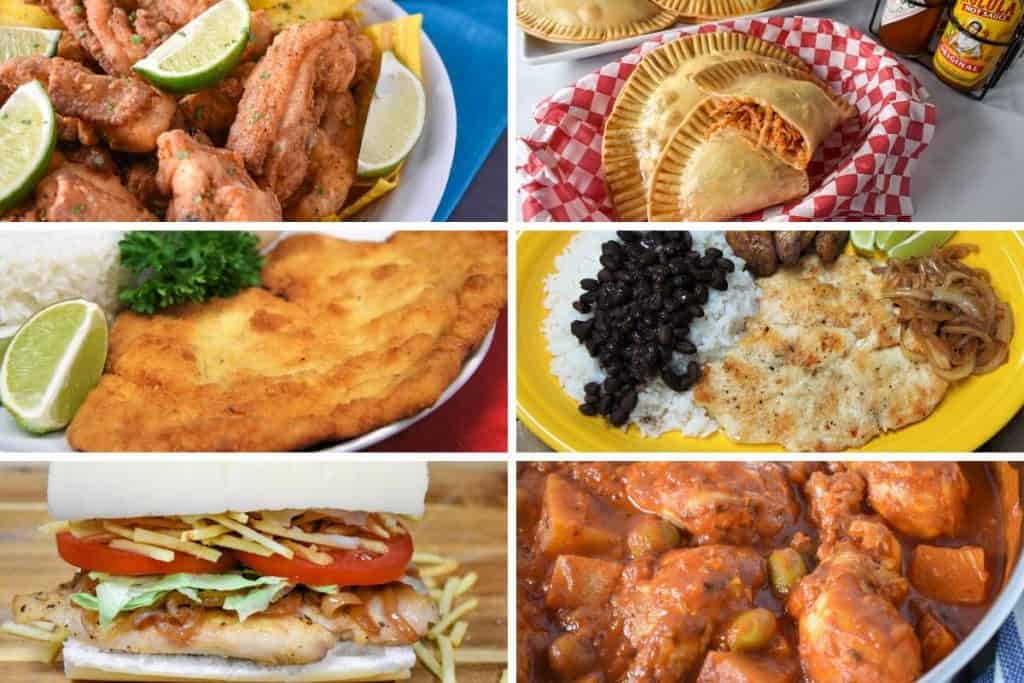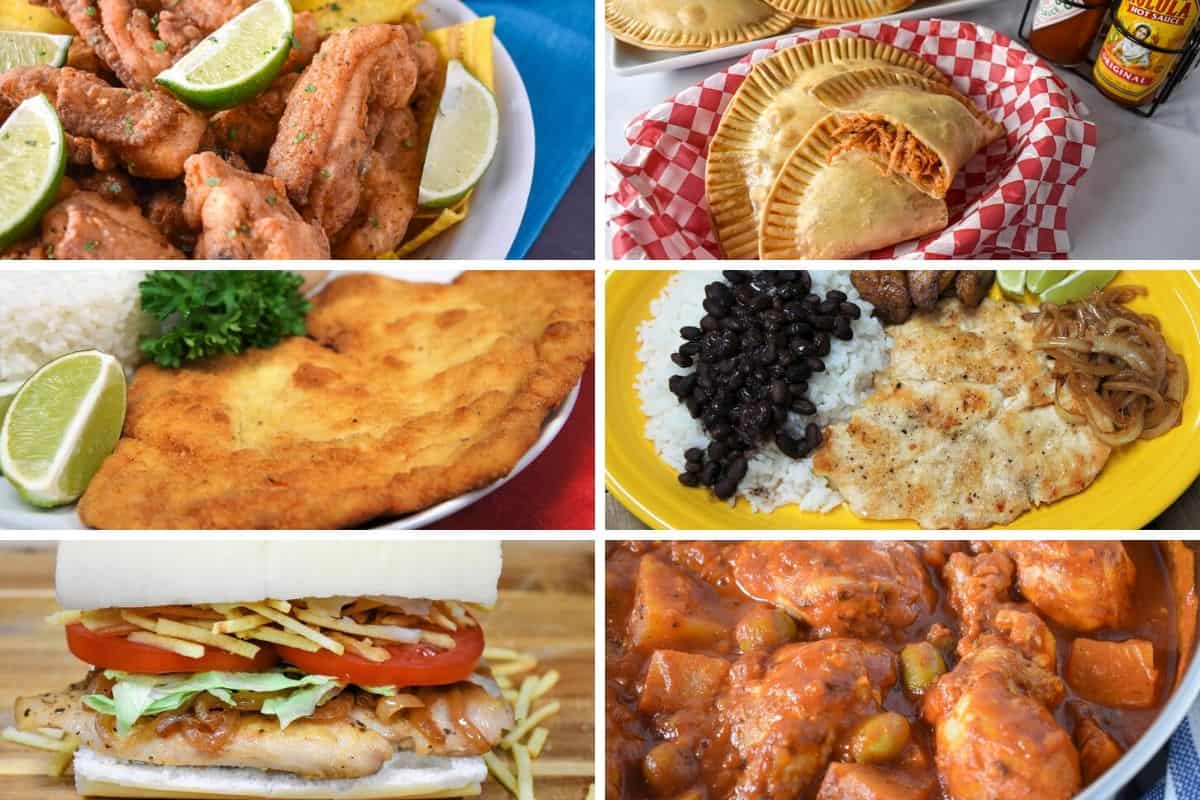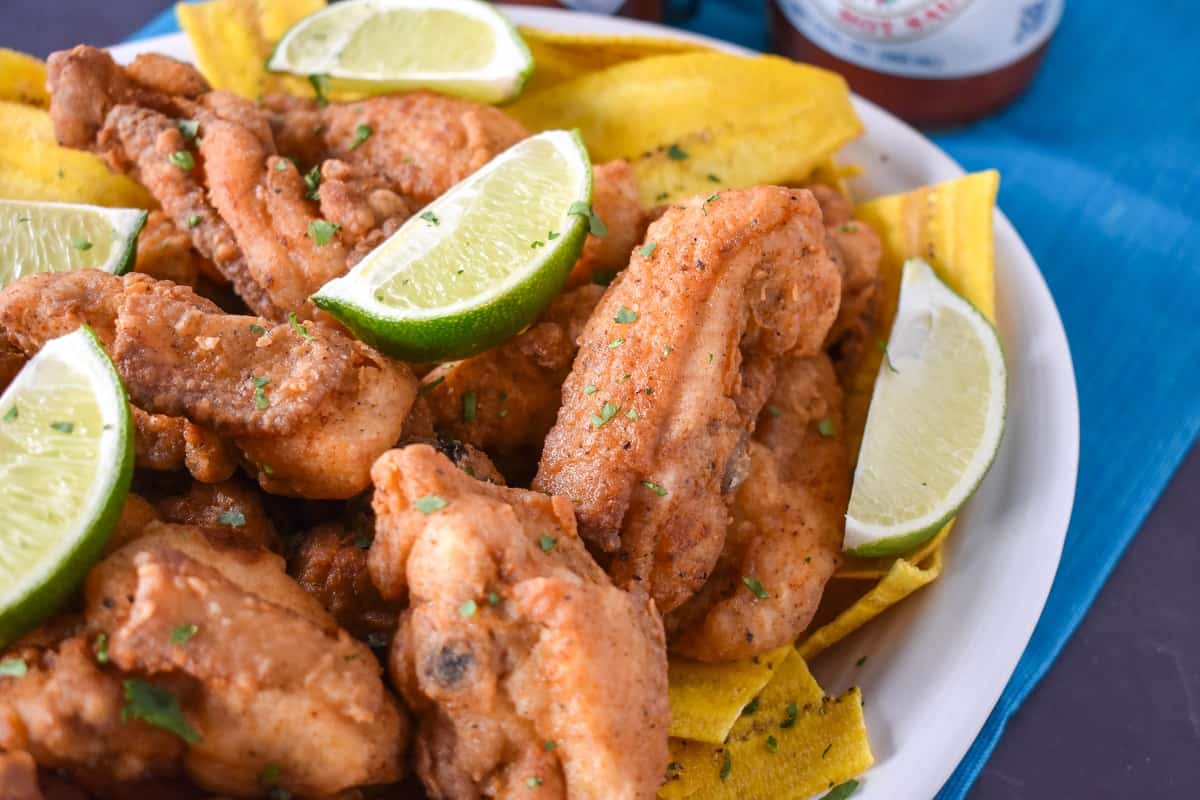 Chicharrones de Pollo is the Cuban food version of fried chicken. In this recipe, dark meat chicken pieces are cut into chunks and seasoned with garlic, salt and pepper. Then they're coated in flour and fried until golden and crispy.
Fricase de pollo (chicken fricassee) is a traditional Cuban dish. In this recipe, chicken is stewed in a flavorful tomato sauce and finished with potatoes and olives. It's the ultimate comfort food. Plus, it's easy to make, affordable and hearty.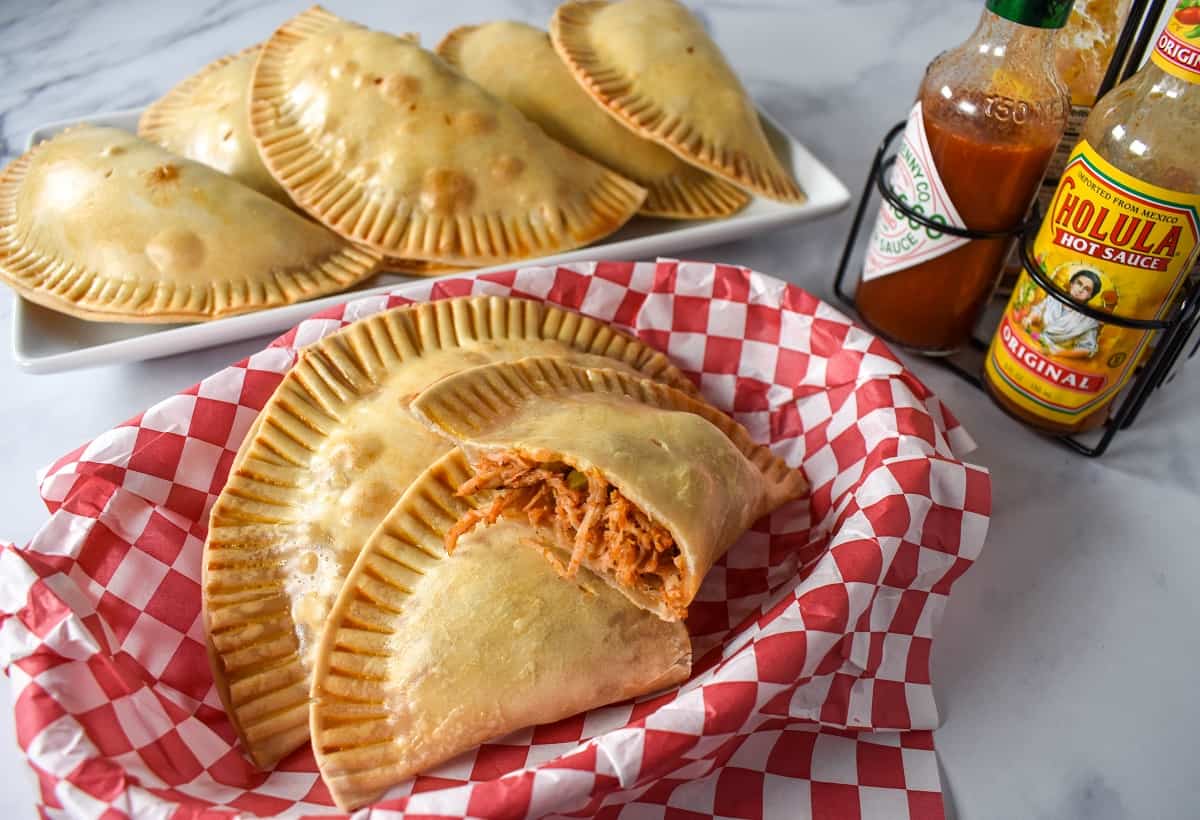 Empanadas are stuffed pastries that are baked or fried. They make a great breakfast, lunch or snack. In this empanada recipe, chicken breasts are cooked in a tomato sauce that's flavored with onions, garlic, spices and olives for a salty kick.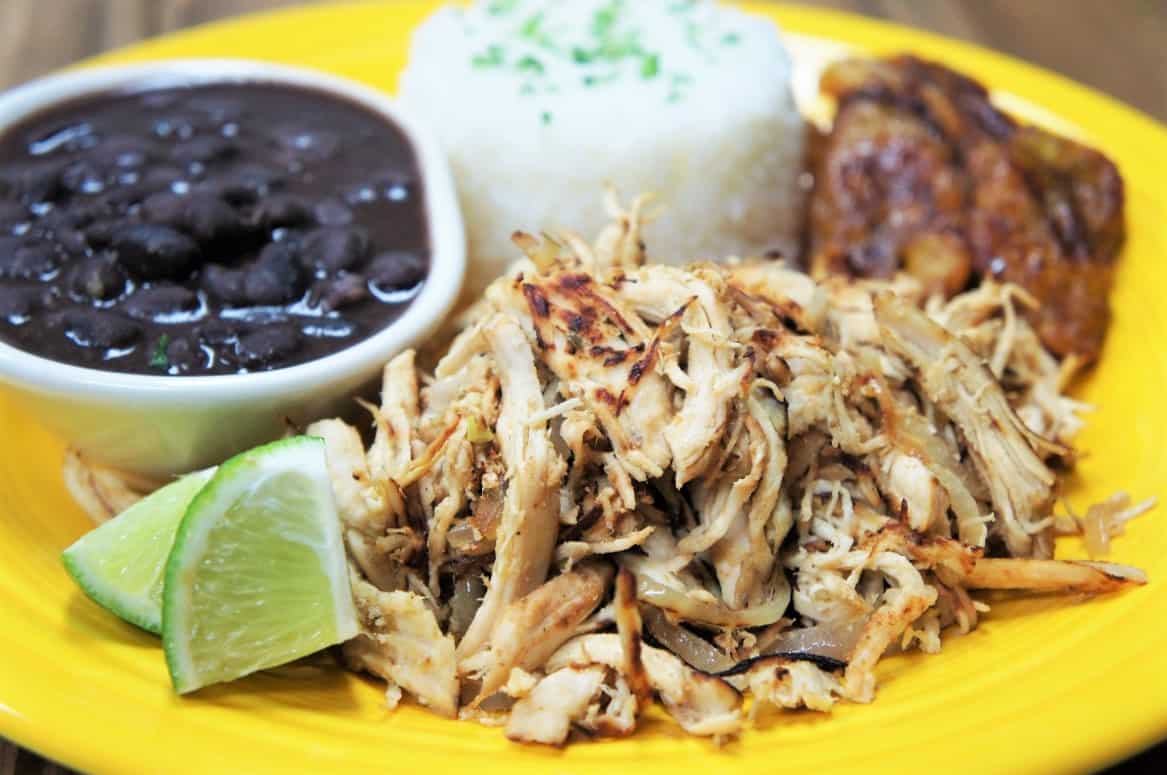 Vaca frita de pollo is shredded chicken that's flavored with a delicious homemade mojo marinade and skillet-fried until browned and crispy on the outside. It's a popular dish that's found in Cuban restaurants all over Miami.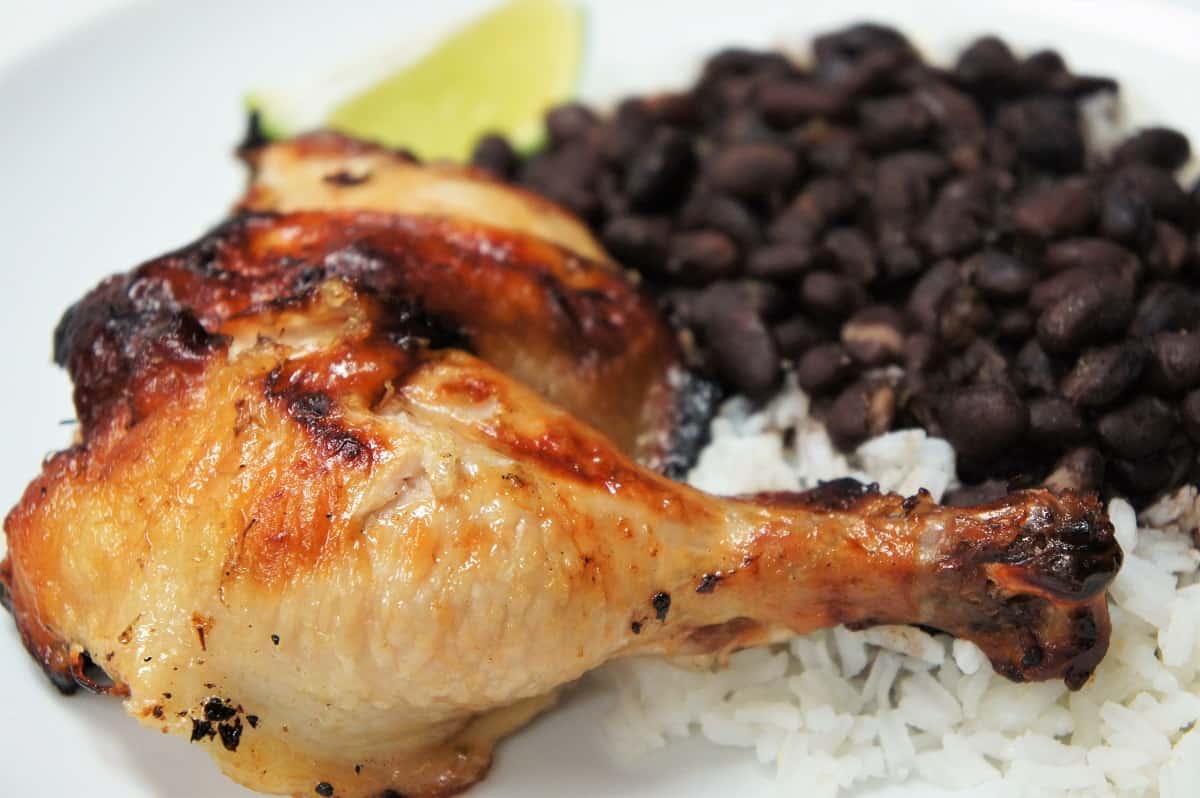 This whole chicken is butterflied and marinated in a homemade mojo for 24 hours before it is grilled low-and-slow until juicy, tender and so flavorful that it will become your favorite grilled chicken recipe.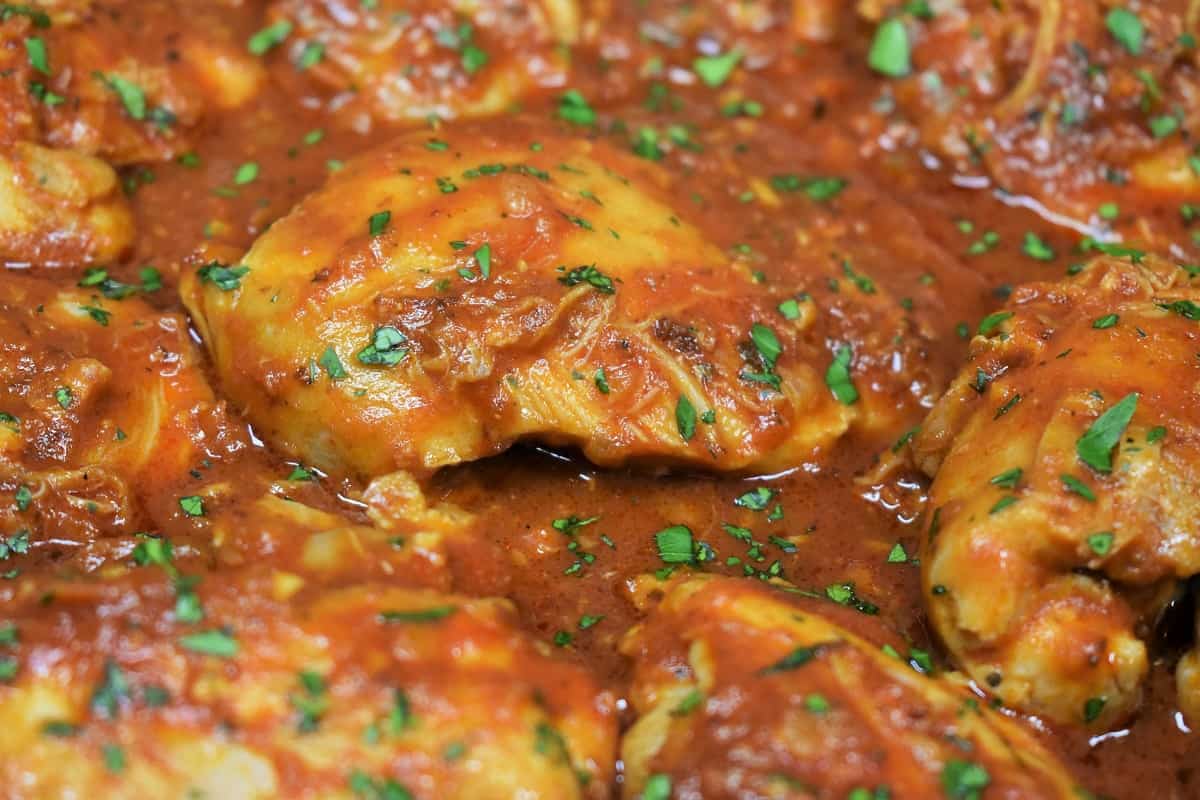 Pollo en salsa is chicken in tomato sauce with a Latin flair. In this recipe we use skinless, boneless chicken thighs because they stay juicy and flavorful, but cook up quick. The tomato sauce is seasoned with herbs and spices and gets an extra flavor kick from chorizo.
This Cuban Chicken Soup (sopa de pollo in Spanish) is made from scratch. This recipe starts with making a homemade broth, then we build the soup. With chicken, pumpkin, potatoes, carrots, celery, corn and fidelini noodles, this chicken soup is a labor of love.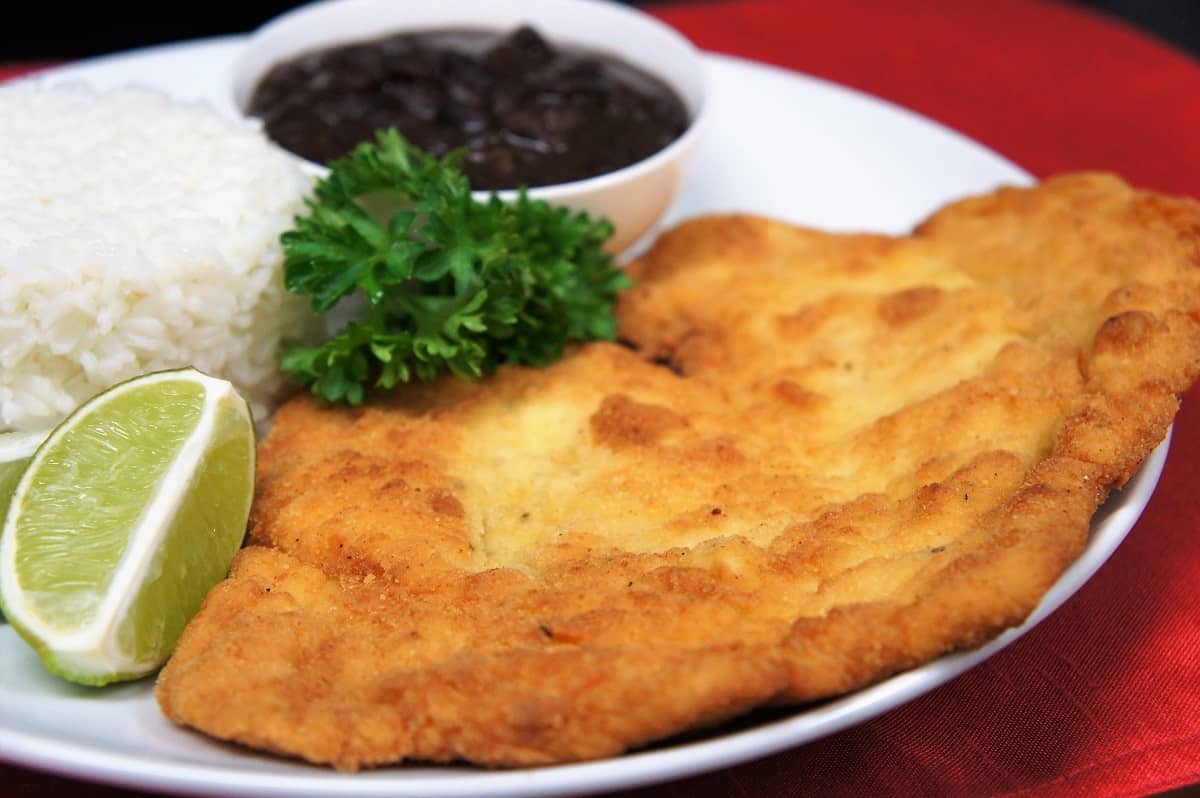 Breaded chicken steak is a Cuban classic. In Spanish it's called bistec de pollo empanizado. Here, chicken breasts are pounded thin and breaded with cracker meal. It's really good and once you get the hang of breading, it's easy enough.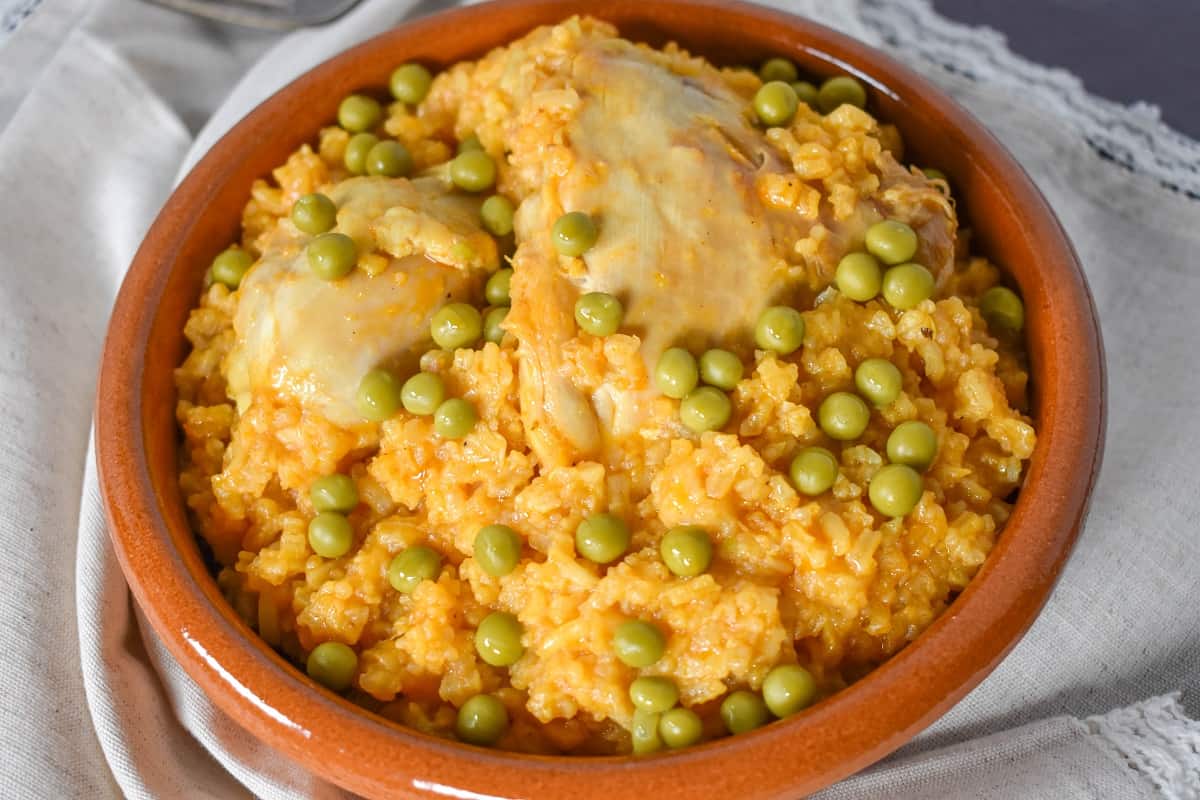 Arroz con Pollo is a traditional Cuban dish made with chicken and yellow rice. Like many Cuban dishes, it's not fancy but it is hearty, soul-satisfying comfort food. Arroz con pollo isn't particularly difficult to make, but it does take time and patience.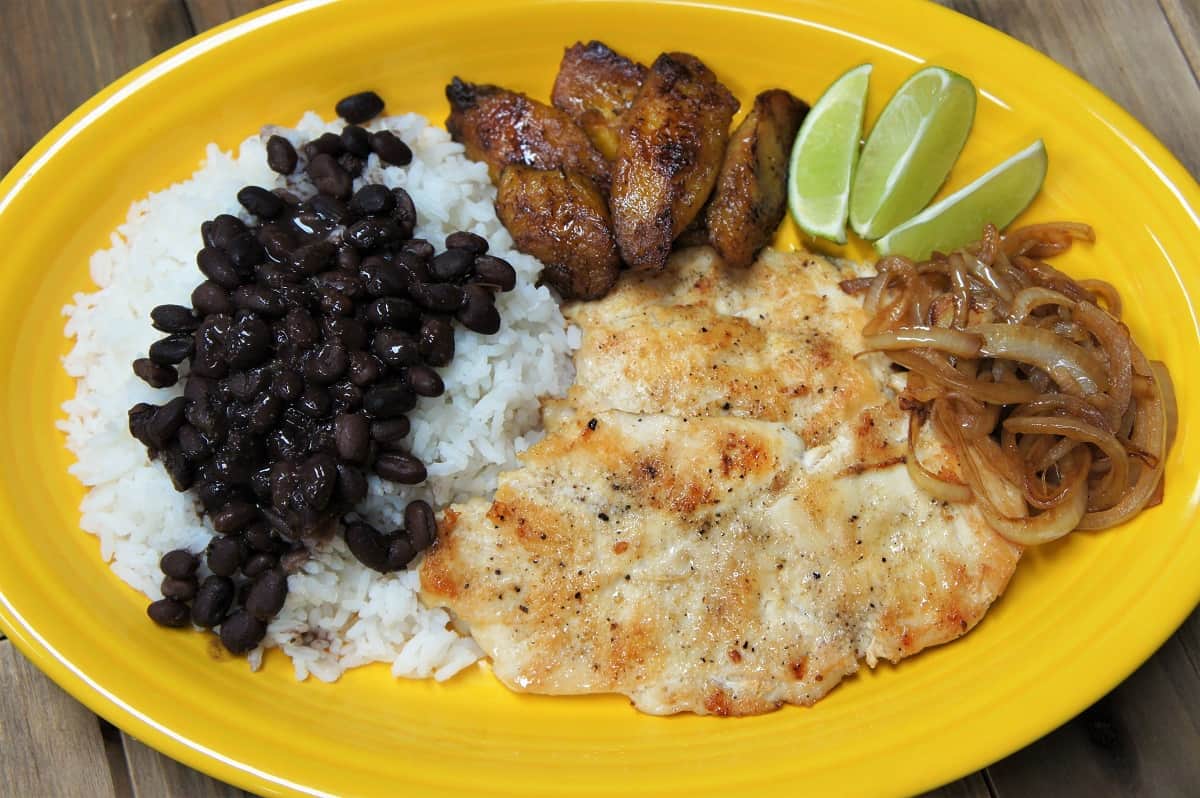 Chicken Steak (bistec de pollo a la plancha in Spanish) is a quick and easy meal. In this recipe, chicken breasts are pounded thin, generously seasoned and pan fried until golden. The chicken is served with cooked onions and plenty of lime wedges.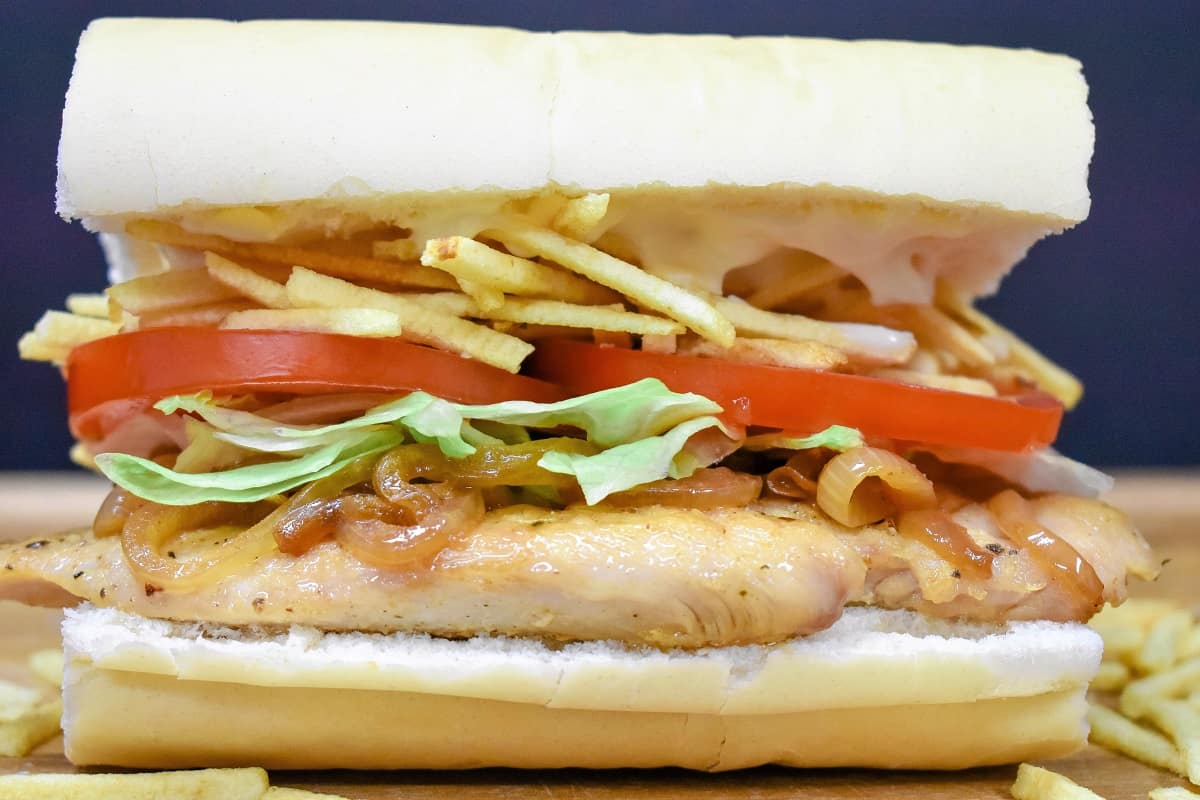 This unique chicken sandwich is simple to make and deliciously-different than your standard chicken sandwich. The key is to season the chicken with a combination of spices and cook the onions in the same skillet. The chicken is served on Cuban bread and the toppings are piled on.