These easy pasta recipes will make weeknight meal planning a snap.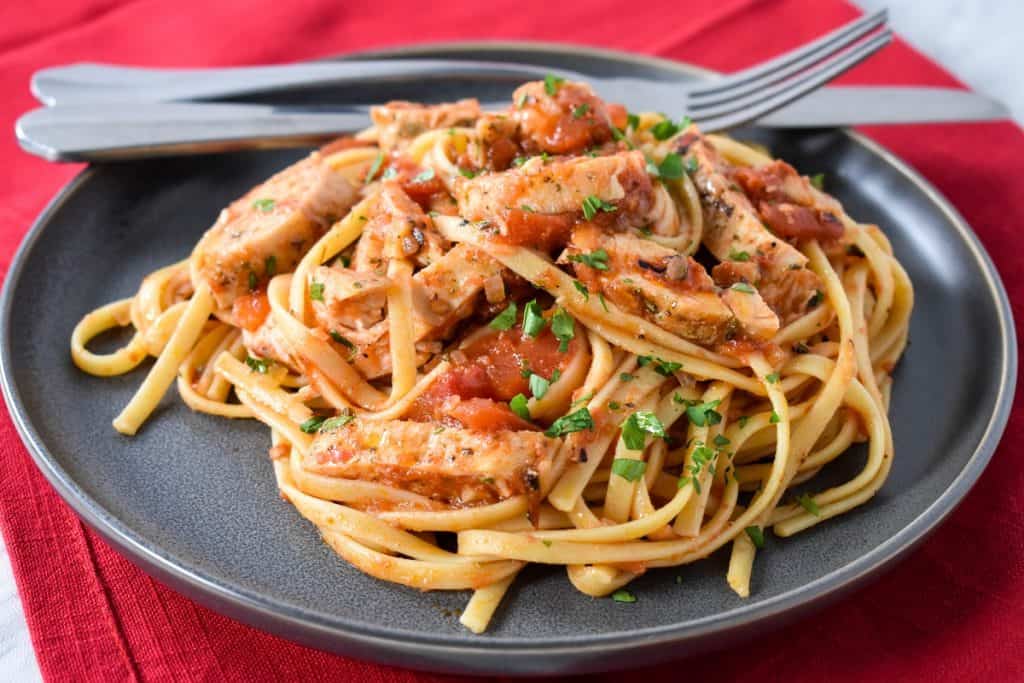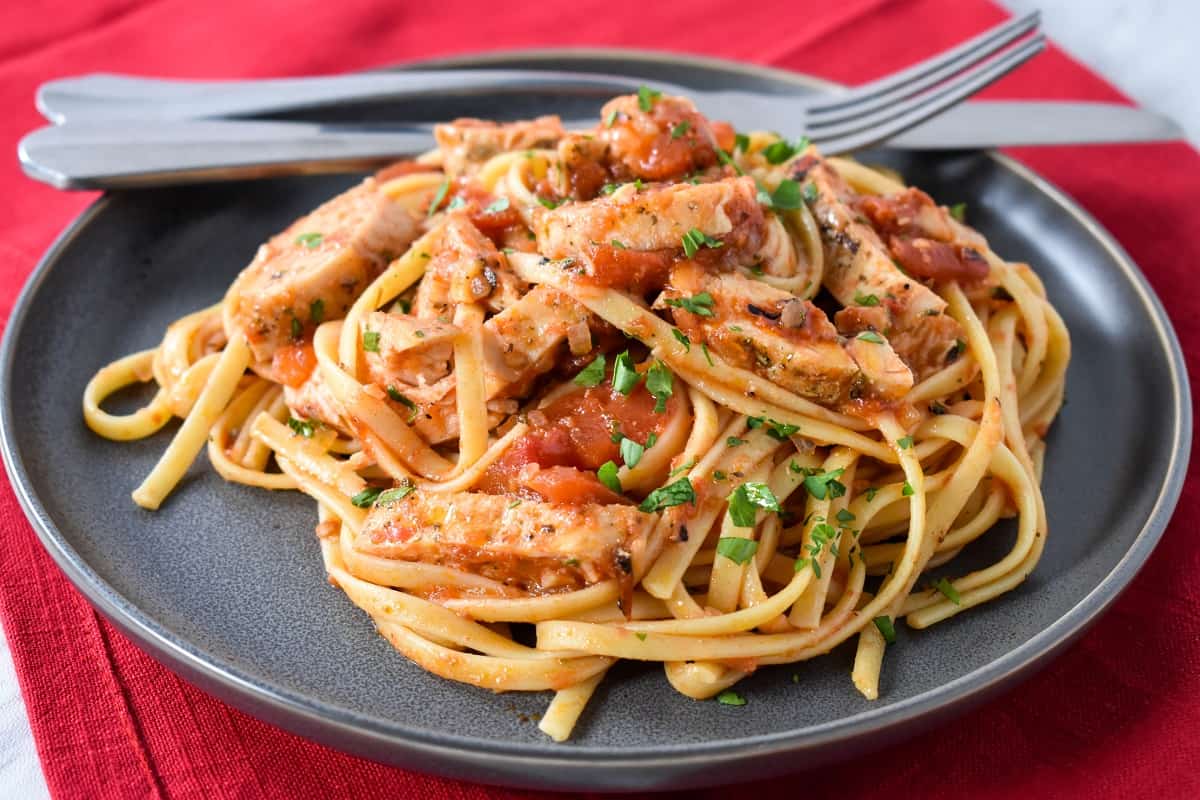 Pasta is the powerhouse of pantry ingredients. It's affordable, widely available and has a long shelf life. These pasta dishes are easy to make and fit all budgets. And, to make sure we don't get bored, this collection includes a variety of pastas, from spaghetti to ravioli, there's something here for everyone!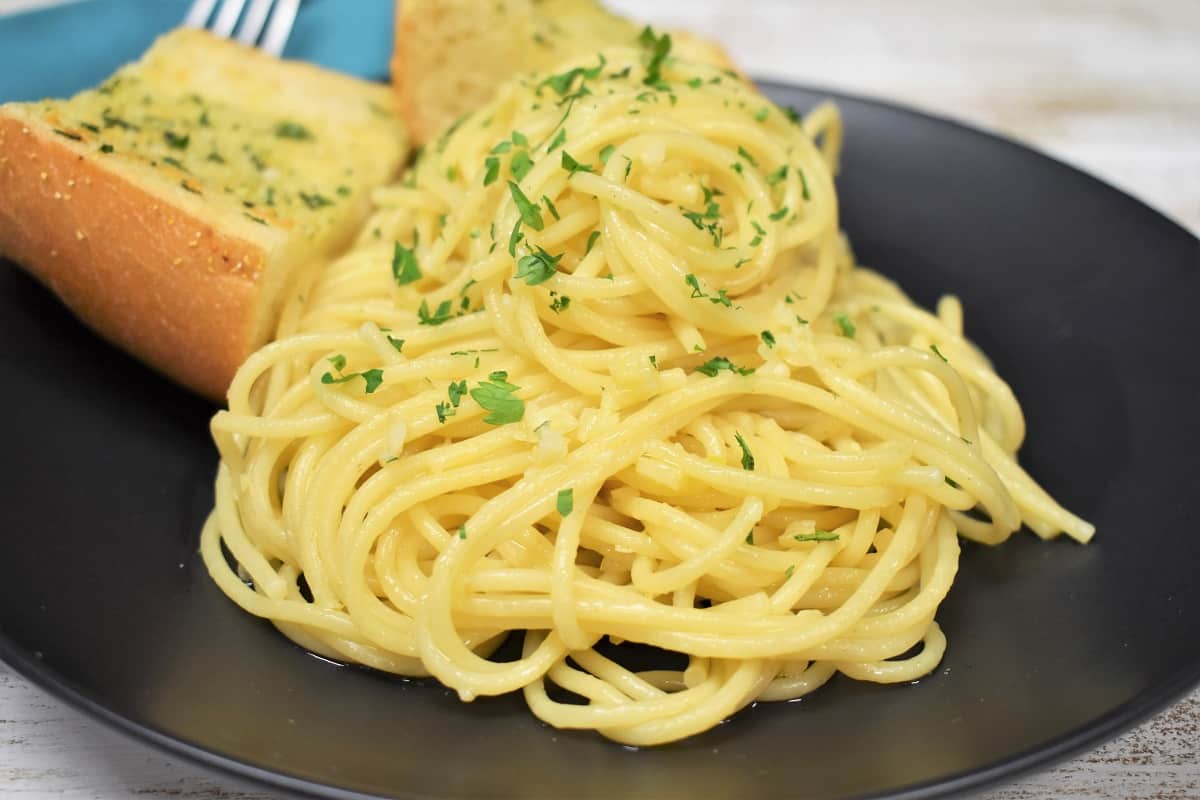 Spaghetti aglio e olio is the go-to meal when you're low on time and money. It's a delicious dinner that comes together quickly, with few ingredients – six to be exact and two of those are optional garnishes.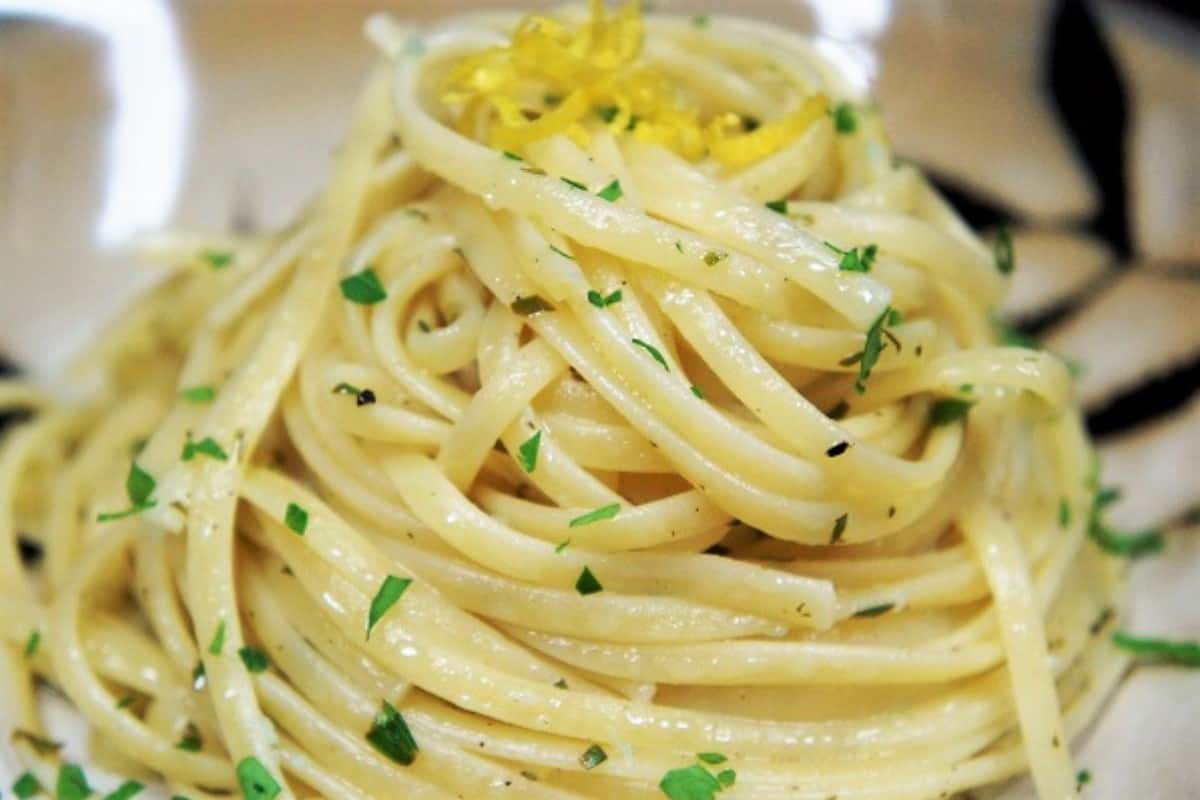 In this lemon pepper pasta recipe, linguine noodles are tossed with a light, peppery lemon sauce. This simple dish is a family and reader favorite.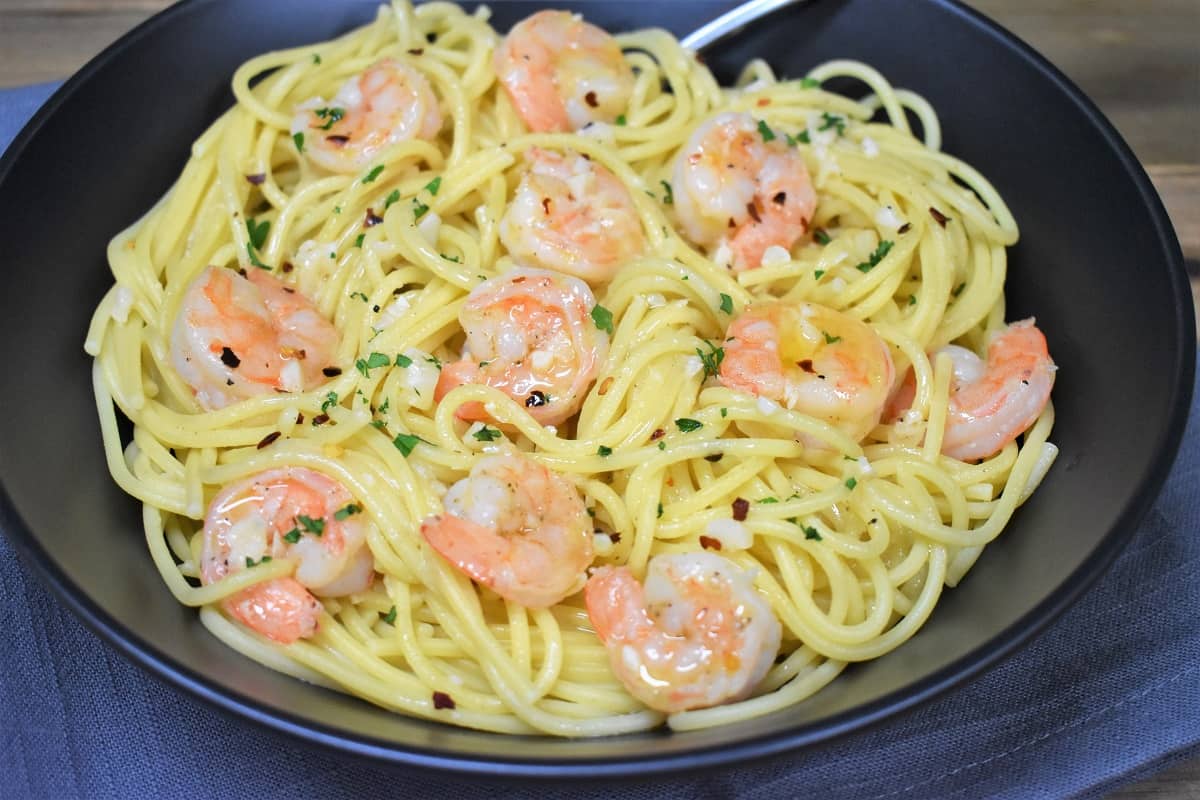 In this recipe, shrimp and garlic are gently sautéed in butter and olive oil with white wine, fresh lemon juice, crushed red pepper and served on a bed of pasta.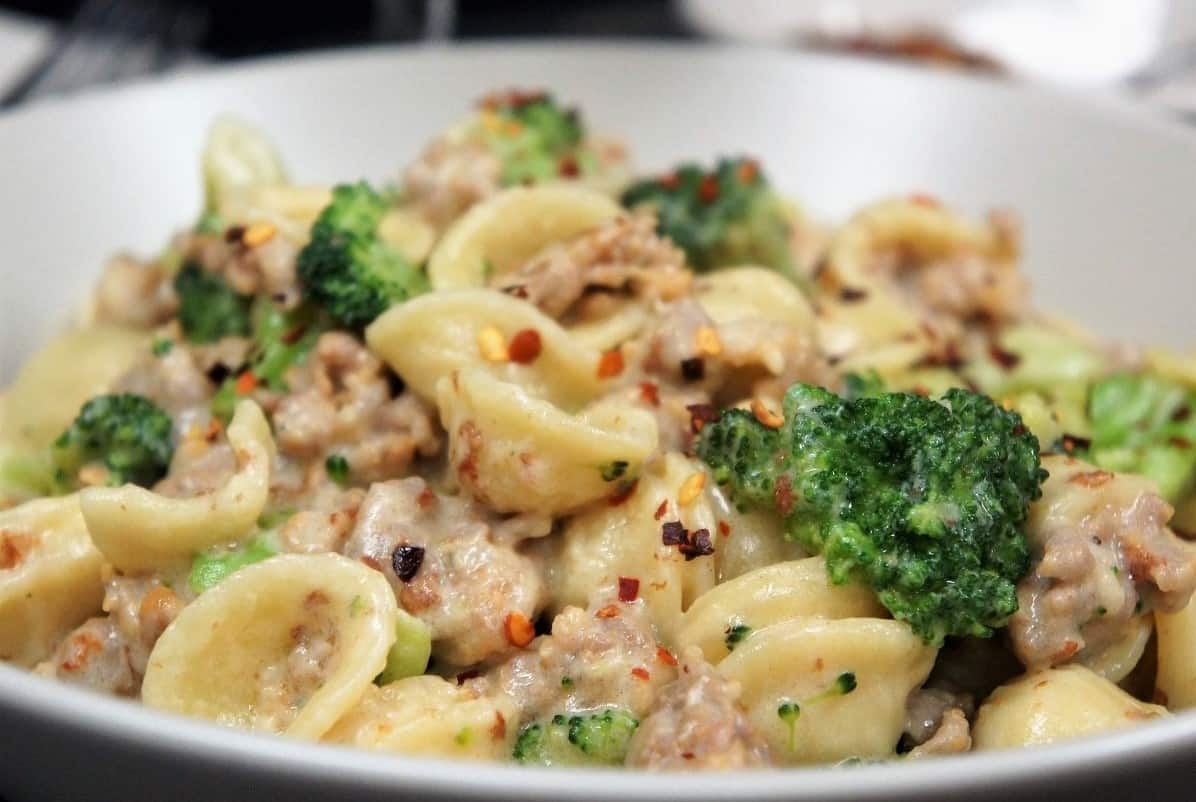 This orecchiette with Italian sausage and broccoli is a quick, easy dinner your family will love. The Italian sausage flavors the sauce beautifully keeping the number of ingredients to a minimum.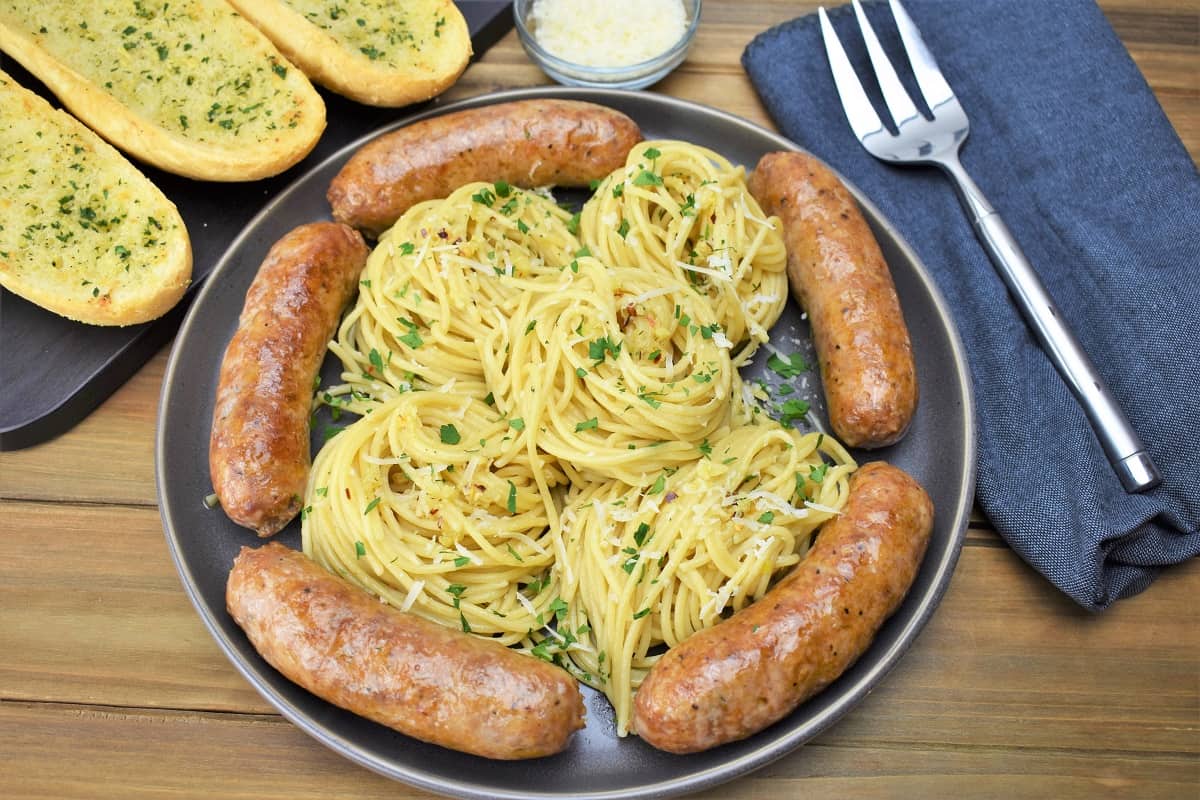 Most of the ingredients needed to make this delicious meal are probably in your pantry already. Grab some fresh Italian sausage and parsley at the market and you're on your way to dinner.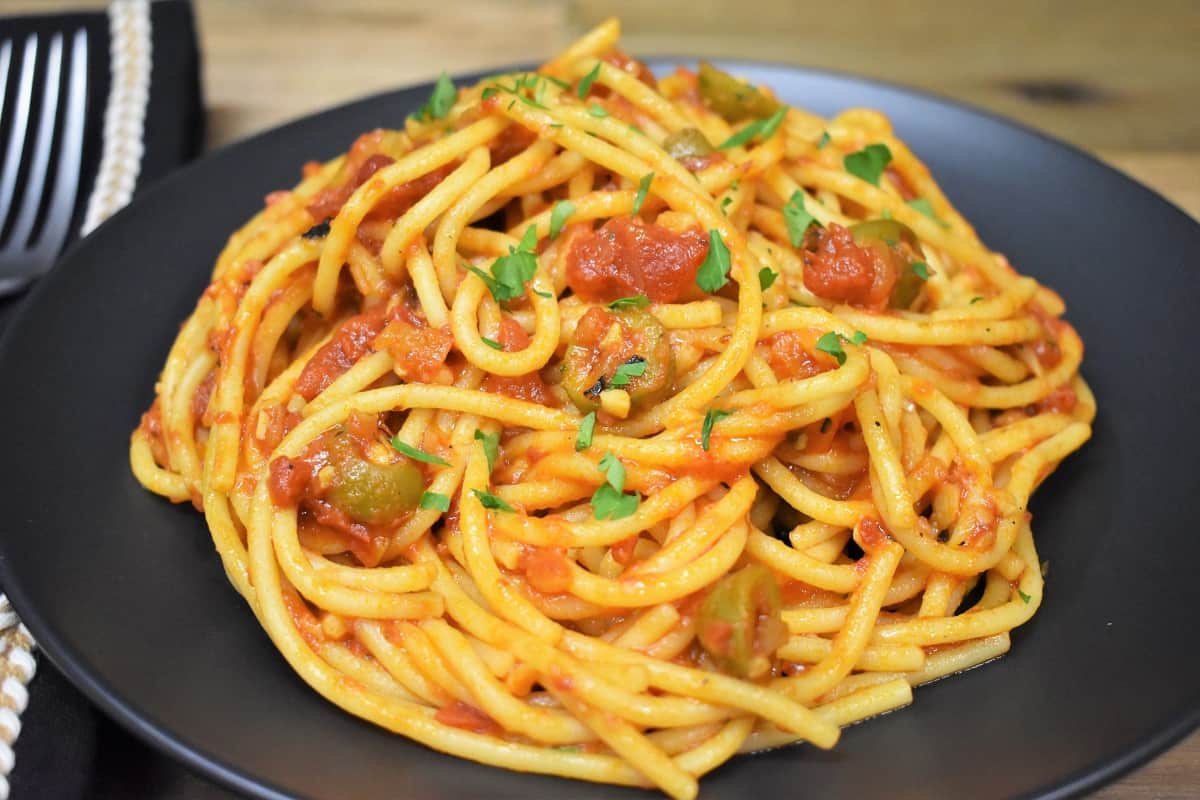 This tomato and olive pasta is easy to make and will get you out of a pinch when you're short on time and money. You probably have most of the ingredients on hand. Even if you don't, they're easy to find and affordable.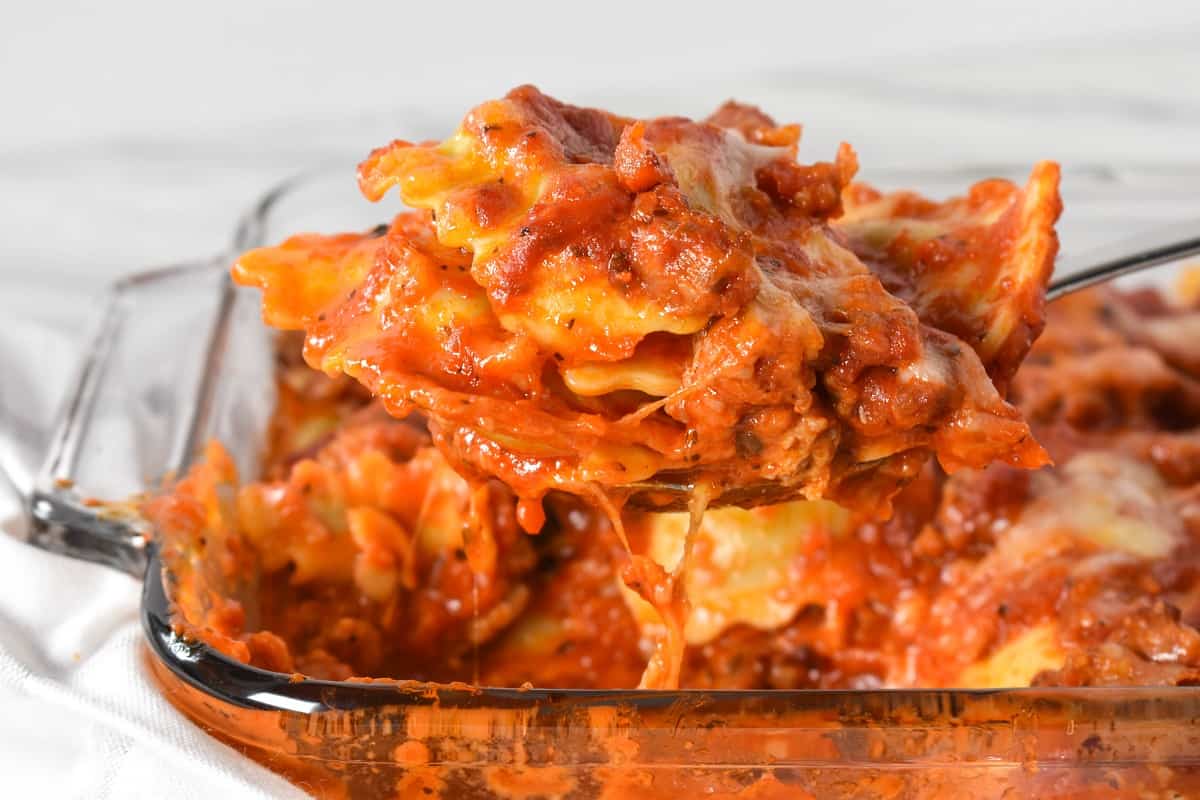 This baked ravioli dish is filling, comforting and simple. With only 5 ingredients and minimal prep work, it's a great weeknight dinner the whole family will enjoy.
This baked ziti is a delicious dish that will feed a crowd. In this recipe we use Italian sausage and cheat a little by using jarred pasta sauce and canned tomatoes. This pasta dish will become a family favorite for sure.
In this recipe, penne pasta is tossed with a creamy sauce, grape tomatoes and greens. Then the pasta is topped with pan-fried chicken cutlets that are seasoned with an Italian-inspired seasoning blend.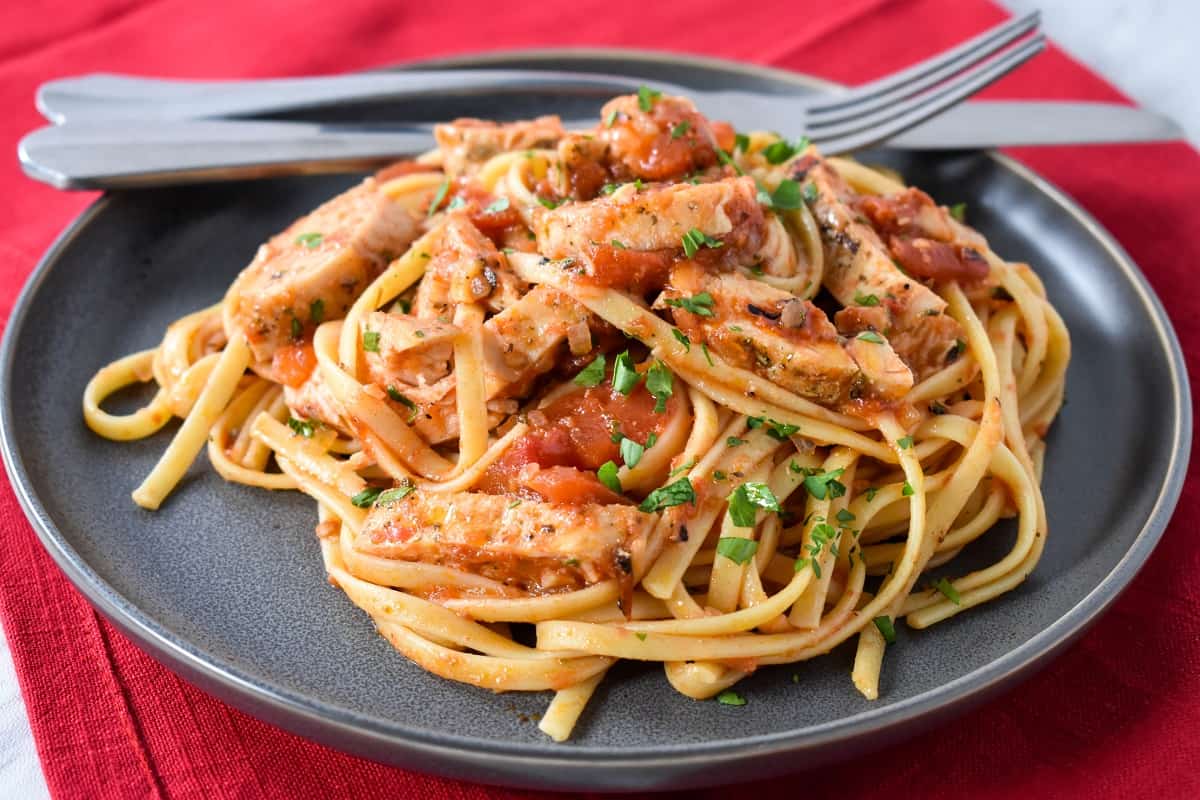 In this delicious pasta recipe, linguine noodles are tossed with seasoned chicken breasts and a quick and easy tomato sauce. This dish is filling and budget friendly, perfect for busy weeknights.