In this collection of recipes to make in August you will find simple dinners, appetizers, side dishes, and lovely salads. From pastas to grilled favorites they're quick and easy to make so you can enjoy the rest of Summer.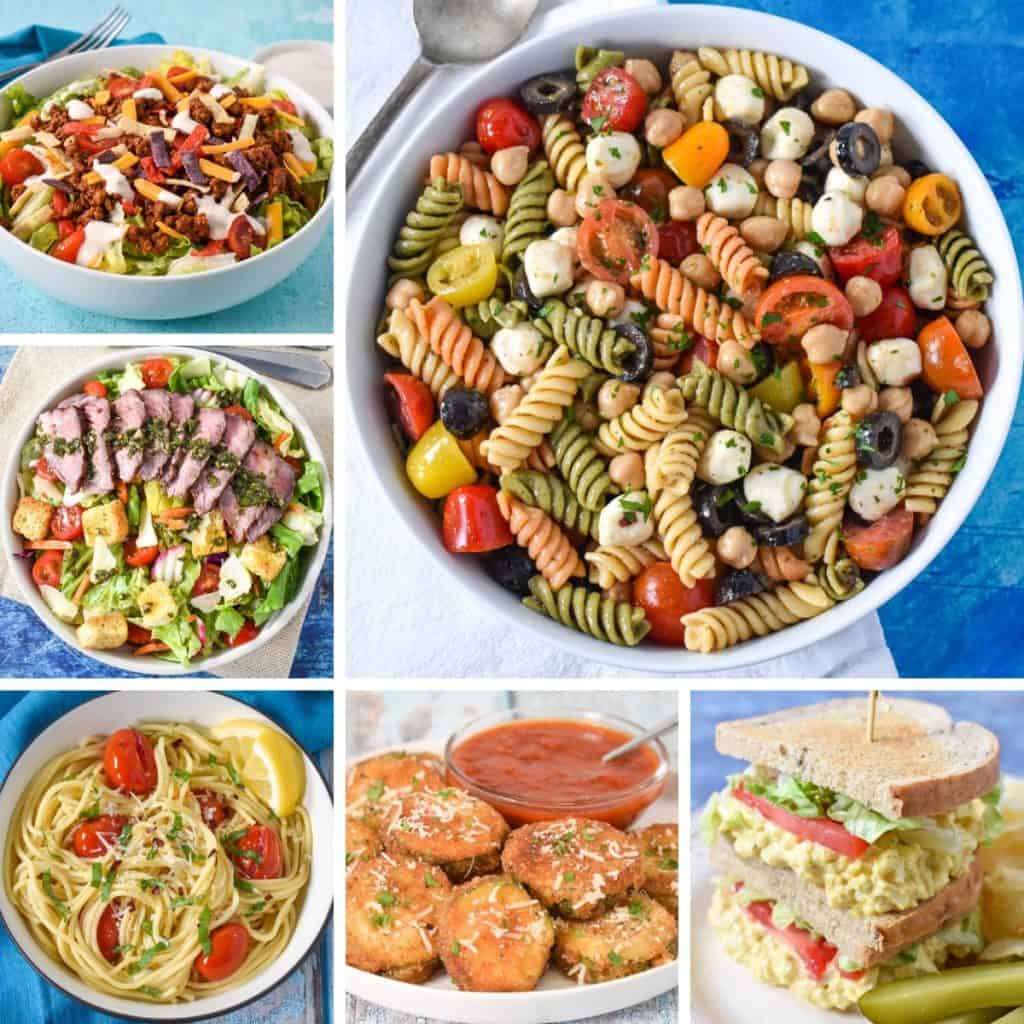 For many, August is the last hurrah of Summer. But it can be hectic! Maybe you're trying to get one more vacation in or getting the little ones ready for school (or college – yikes). A lot of businesses start ramping things up in August too, so lazy late afternoons at the office are soon a thing of the past.
Now, we can handle all that. But it's hot! Very hot. Like opening the oven door with your face too close to it hot! We need two things. Air conditioning and quick meals. I can't help you with AC but here are 31 recipes for August to get you through those hot days and nights.
Subscribe to the Newsletter for the latest recipes and more.