Italian sausage is a fantastic ingredient! It's flavorful, affordable and convenient, making it perfect for quick weeknight dinners.
Whether we use the Italian sausage in links or ground (bulk sausage), there's a variety of recipes we can make so dinner is never boring!
Here are 14 easy and delicious recipes all featuring Italian sausage.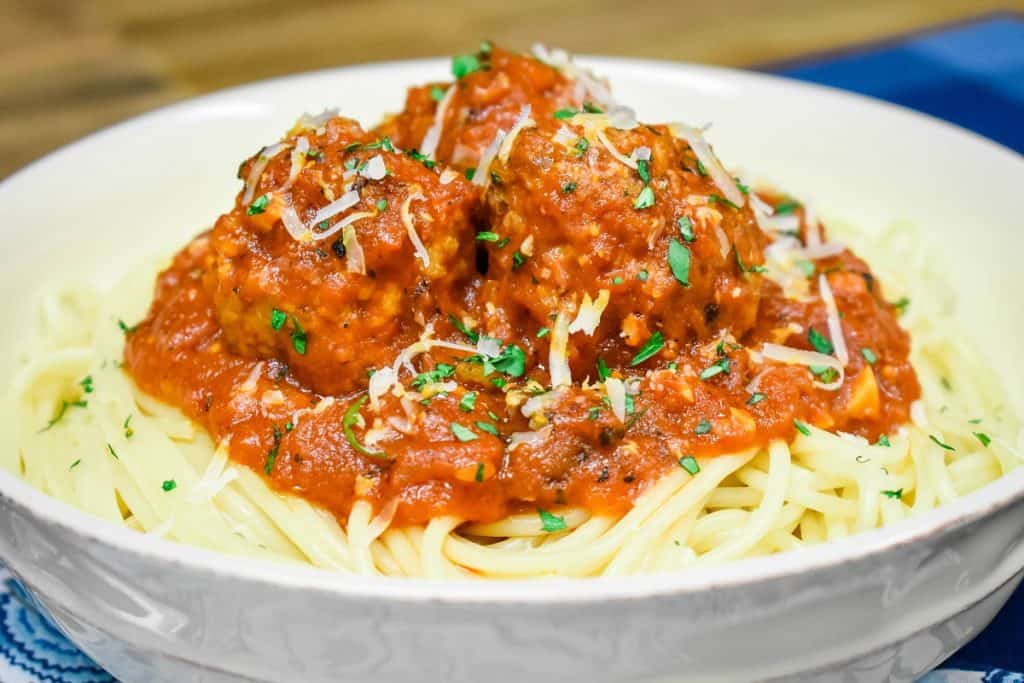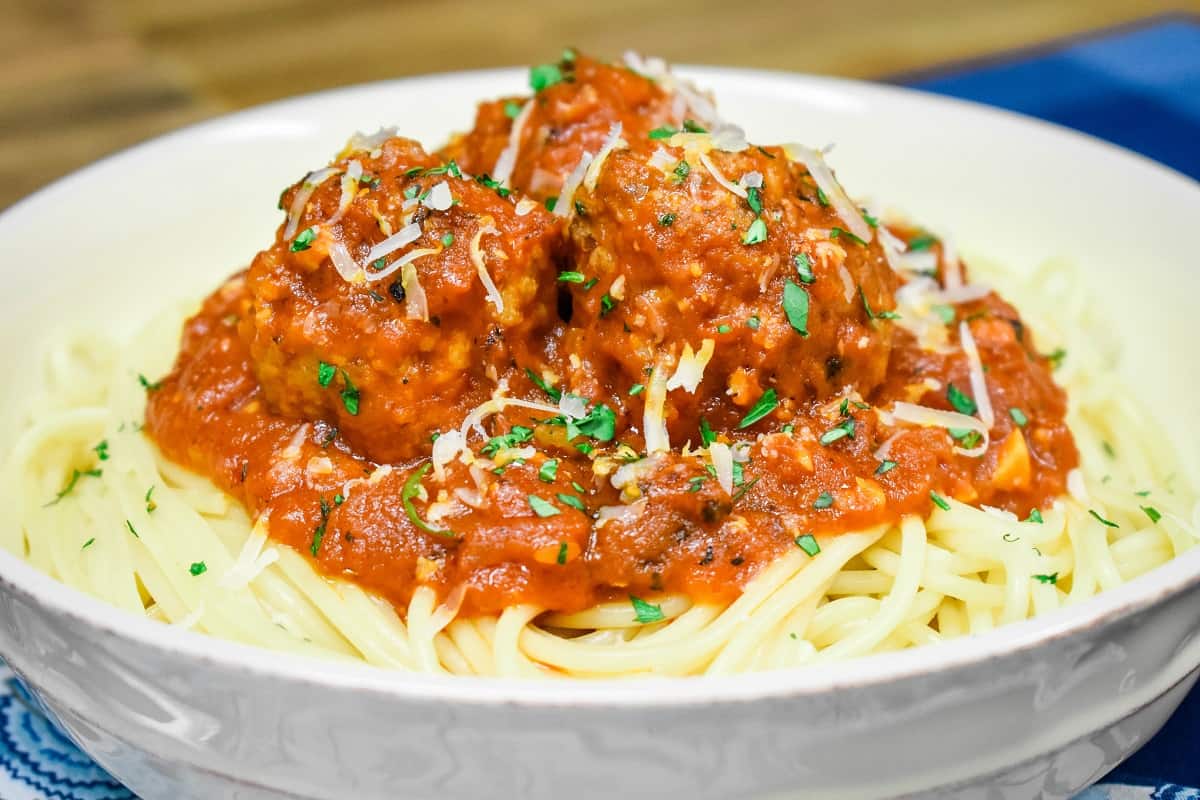 These Italian sausage meatballs are cooked in a tomato sauce made with crushed tomatoes, garlic, onions and olive oil. It's really simple and very good! The Italian sausage adds a ton of flavor to the meatballs already, so you only need a few ingredients to put them together.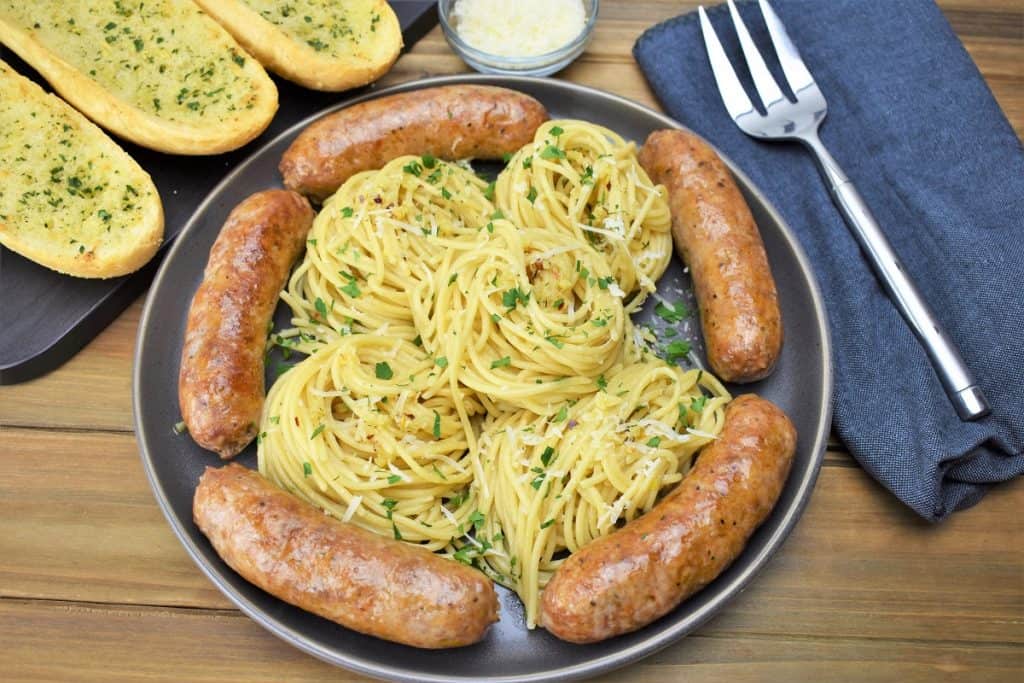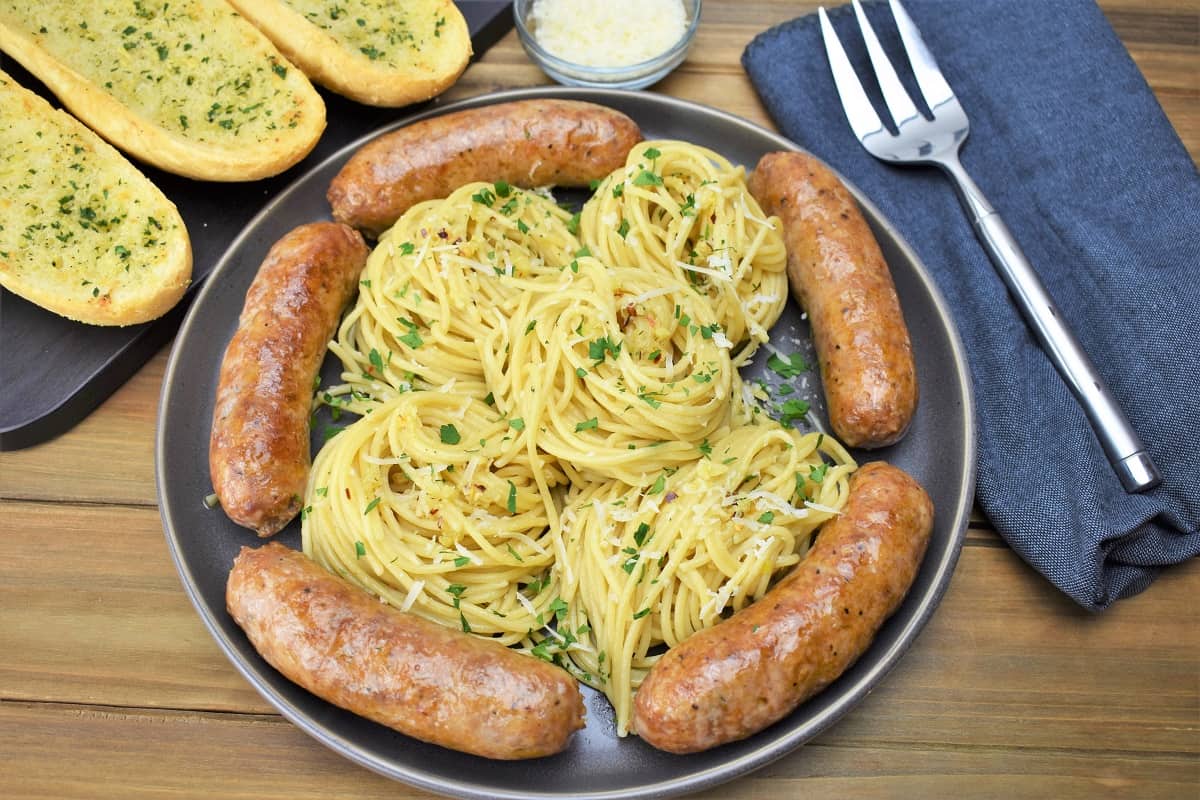 If you're looking for a quick and affordable meal to serve your family on busy weeknights, this spaghetti aglio e olio with a side of Italian sausage is just the thing. Most of the ingredients needed are probably in your pantry already. Grab some fresh Italian sausage and parsley at the market and you're on your way to dinner!
This Italian sausage lentil soup is hearty, delicious and full of good-for-you ingredients. It's loaded with lentils, carrots, celery, onions, potatoes, and spinach. Add a hearty piece of crusty bread and this soup makes a very satisfying meal.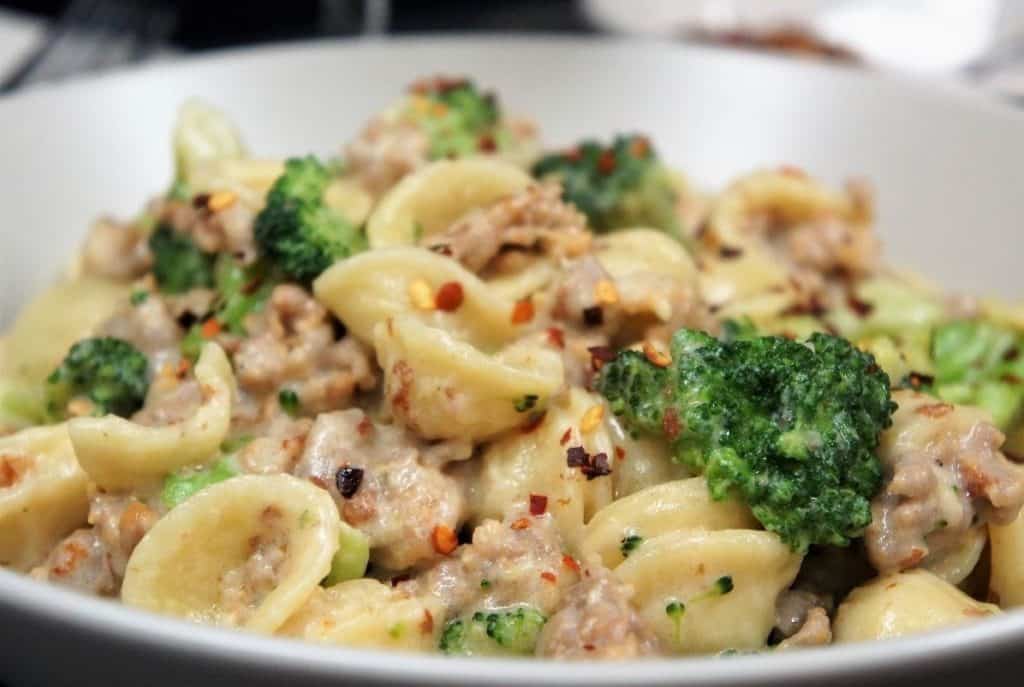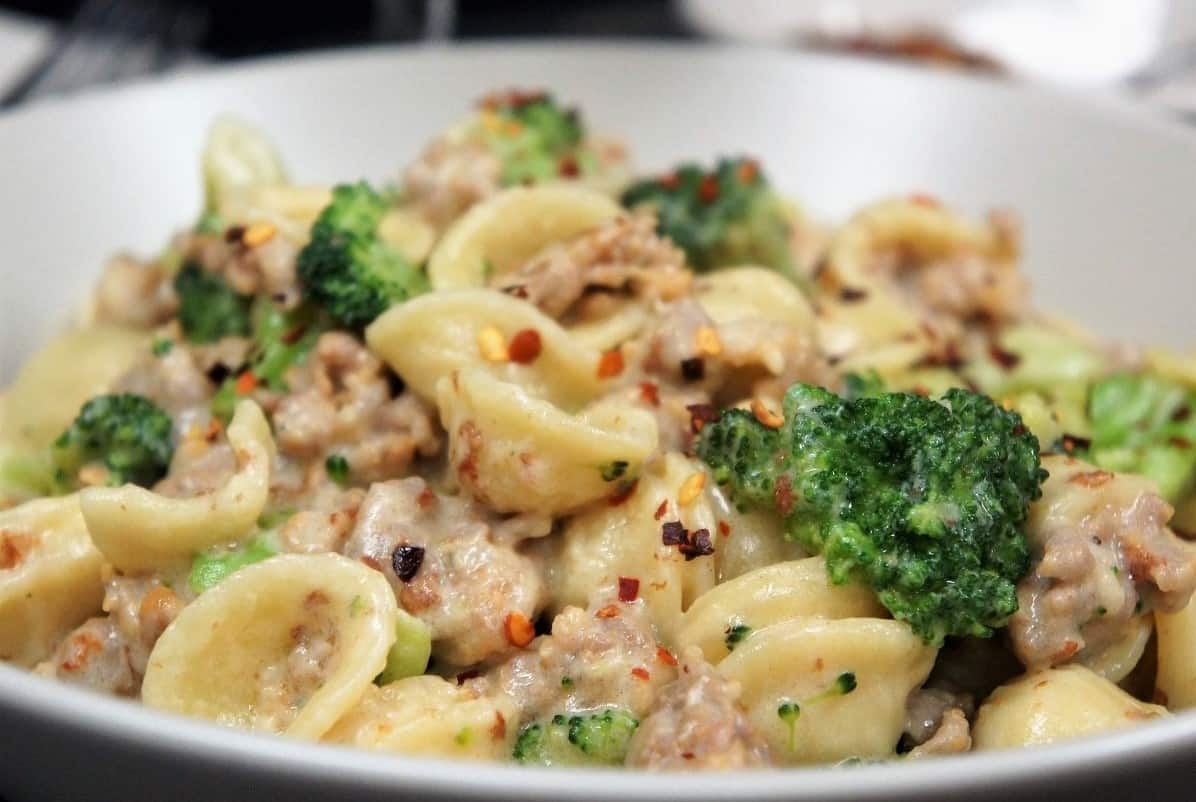 This orecchiette with Italian sausage and broccoli is a quick, easy and filling dinner that your family will love. The Italian sausage flavors the sauce beautifully keeping the number of ingredients to a minimum. Plus, using milk instead of cream keeps the creamy sauce light. When I make this pasta dinner, I don't expect leftovers!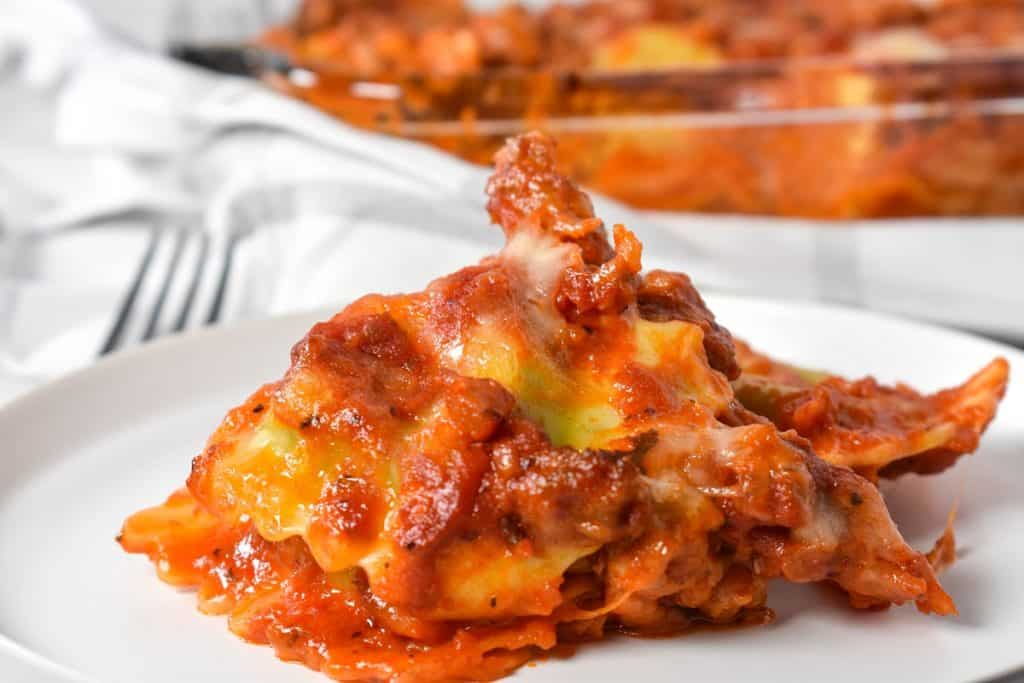 This ravioli bake is easy and delicious. In this recipe, Italian sausage is cooked with jarred pasta sauce and layered with ravioli and mozzarella cheese. Then the casserole is baked until the cheese is melted and bubbly. This dish is filling, comforting and simple. With only 5 ingredients and minimal prep work, it's a great weeknight dinner!
This easy Italian sausage baked ziti is a delicious dish that will feed a crowd. In this recipe we flavor the sauce with Italian sausage, so we can use just a handful of ingredients. We also cheat a little by using jarred pasta sauce and canned tomatoes, but we add onions and a ton of garlic for a homemade taste. Then of course there's the cheese…a lot of cheese!
This hot sausage rigatoni is a quick and easy meal that's great for busy weeknights. In this recipe, Italian sausage is browned then it's simmered with pasta sauce. The sausage flavors the sauce beautifully and adds a spicy kick! Serve the sauce over rigatoni pasta to make a satisfying, delicious meal.
This Tuscan soup is hearty and delicious. With Italian sausage, cannellini beans, potatoes, carrots, spinach, onions and garlic, this is one soup that won't leave you hungry! Serve the Tuscan soup with a generous piece of crusty bread for a delicious family meal.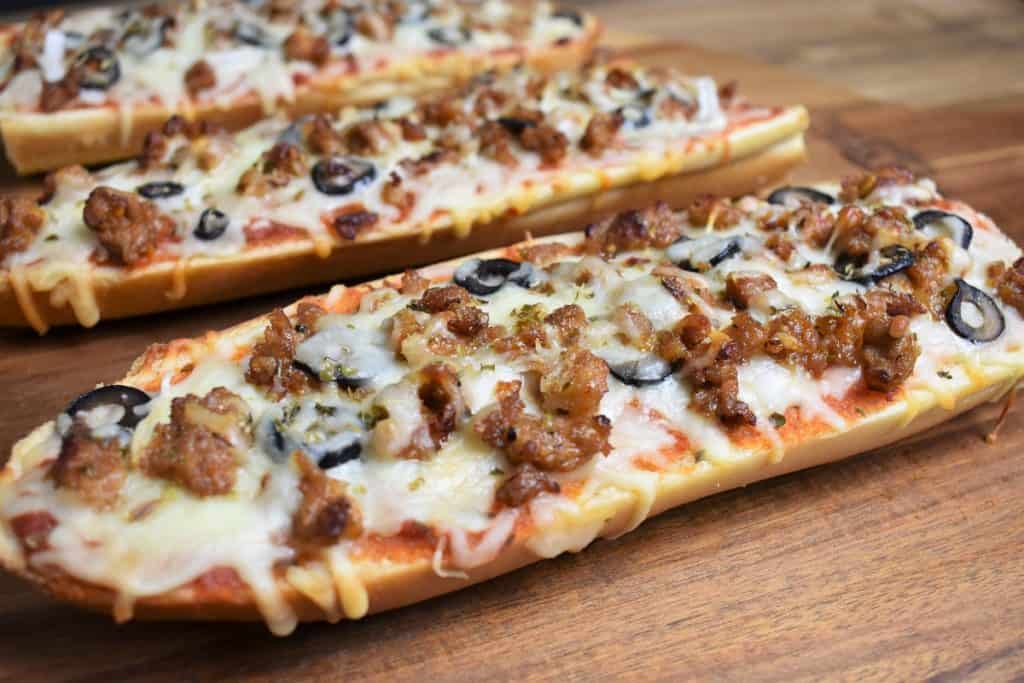 This hot sausage French bread pizza is an easy and delicious dinner for busy weeknights, movie night or game-day. Here, French bread is topped with olive oil, marinara sauce, mozzarella cheese, hot Italian sausage, sliced onions and black olives. The hot Italian sausage adds flavor and a spicy kick!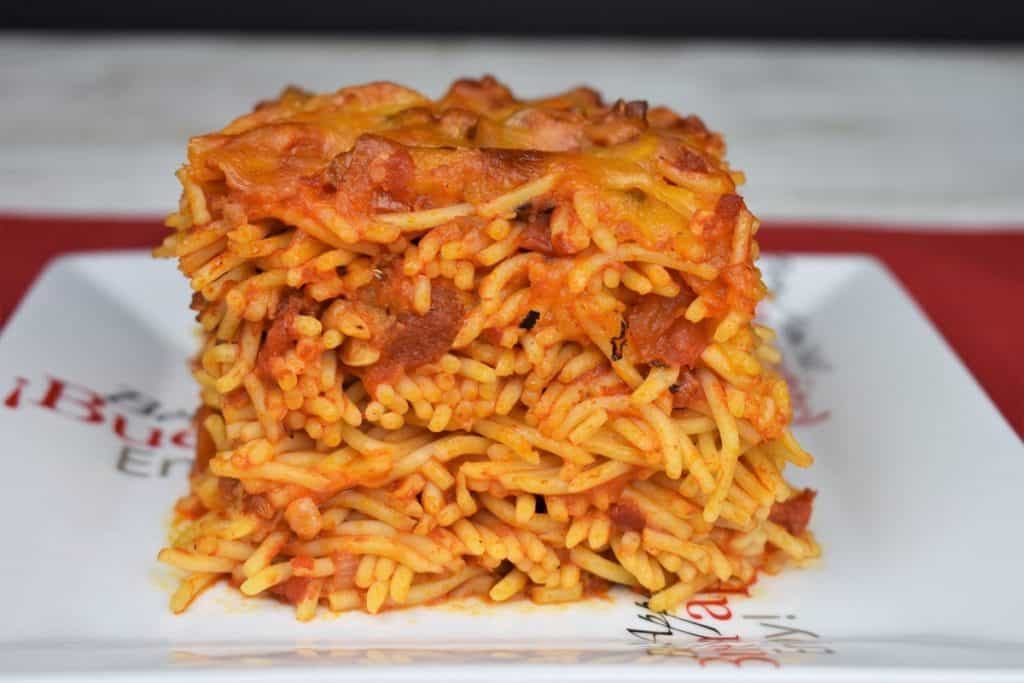 This baked spaghetti is really easy to make, and is sure to become a family favorite. We start with convenience ingredients like jarred pasta sauce, but add a special touch with onions, lots of garlic, flavorful Italian sausage, and fire-roasted tomatoes. This baked spaghetti is great when you need to feed a crowd.
This Italian sausage and pastina soup is delicious and really easy to make. It's loaded with Italian sausage, vegetables and pasta. The pastina – which are tiny pasta pieces – thickens the soup so it's nice and hearty. Using canned tomatoes and frozen vegetables, cuts down on prep time, making this soup perfect for busy weeknights.
In this Italian sausage parmigiana, flavorful Italian sausage is topped with pasta sauce, mozzarella, parmesan cheese and crunchy breadcrumbs. Then it's served on top of a bed of pasta, for a fun take on traditional Parmigiana. Since it comes together quickly, this delicious dinner is perfect for hectic weeknights.
This sausage and white bean soup is loaded with vegetables, including onions, carrots, celery and spinach. Flavorful Italian sausage and creamy cannellini beans make this soup a meal! The prep work is really simple, and it doesn't take a long cooking time to get a delicious, nourishing bowl of soup. It's perfect for weeknights, cold nights, well… any night.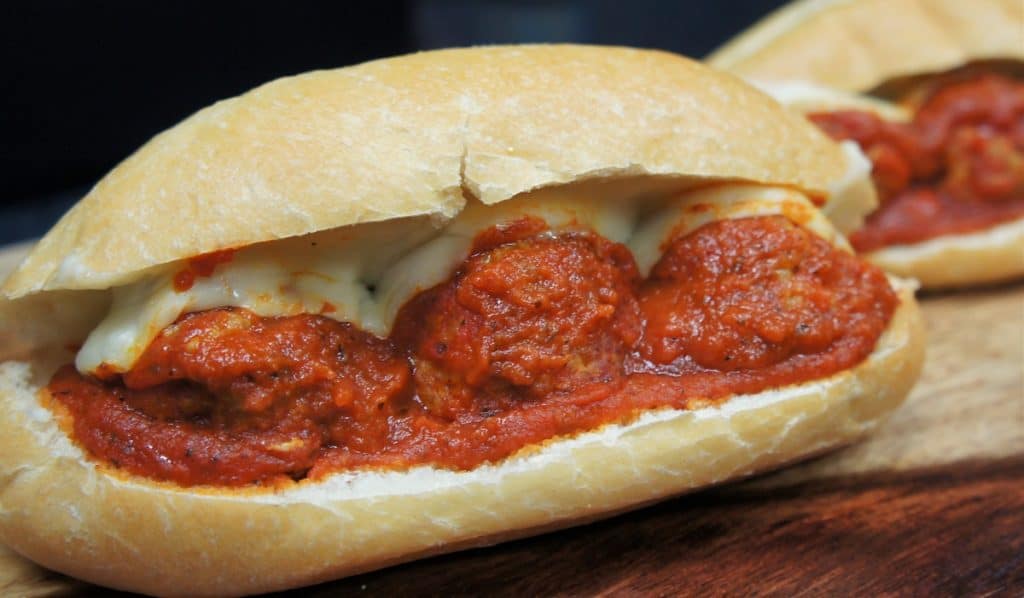 These Italian sausage meatball subs make perfect weekend fare. Since the Italian sausage is seasoned already, you only need a handful of ingredients to make these delicious sandwiches. Using your favorite jarred sauce is another time (and energy) saver. Put these subs together right before game-time and your family and friends will be cheering for you!