This Valentine's Day forget trying to figure out dinner plans at crowded restaurants, booking a babysitter, or waiting long times for take-out, instead treat yourself and your loved ones to a wonderful Valentine's Day dinner at home.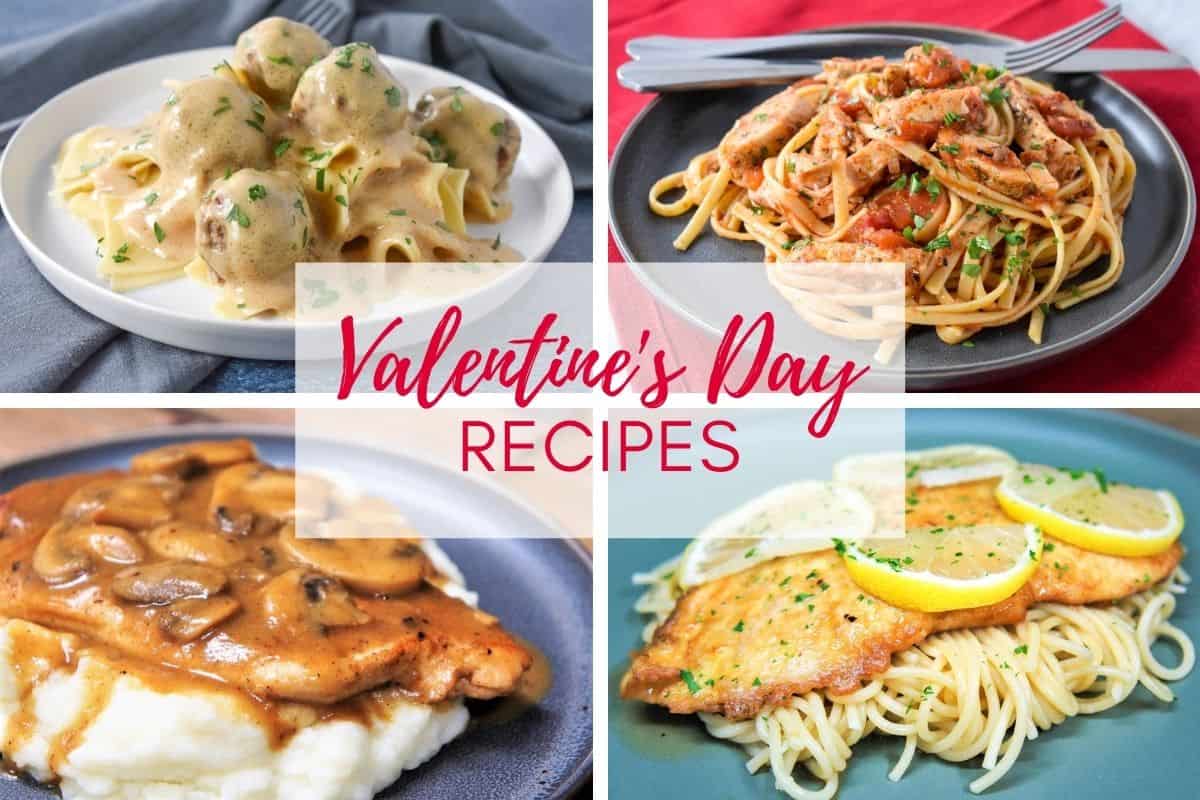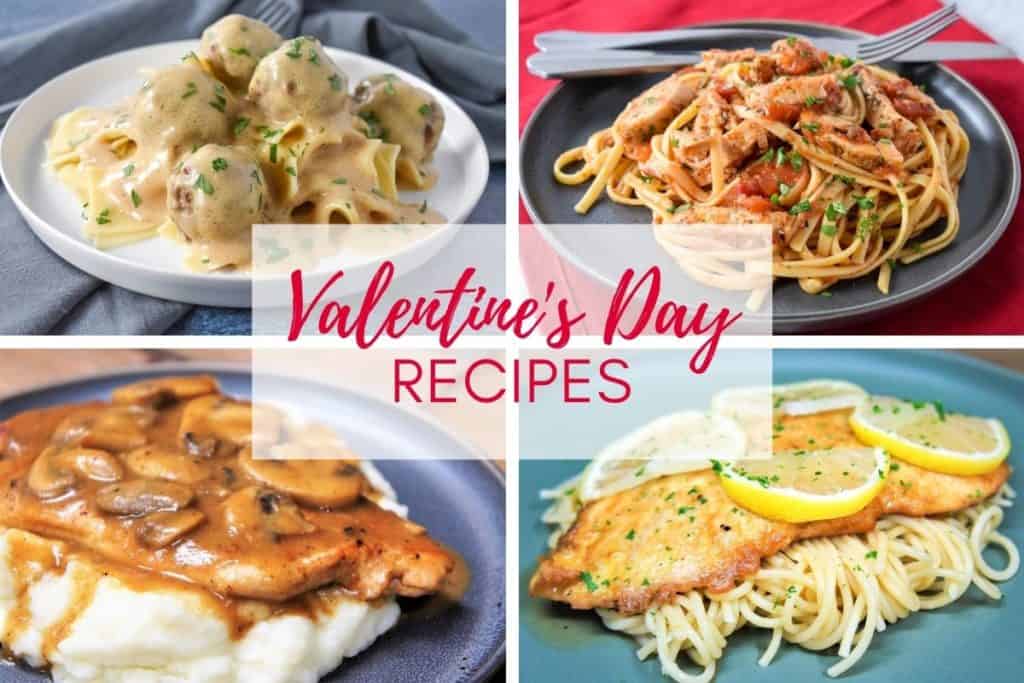 Whether you're celebrating with your special someone, the whole family, or a group of friends, don't let Valentine's Day go by the wayside this year. Even if you don't want to go out, treat the special person (or people) in your life to a delicious meal at home. Choose something fun (or sappy) for movie night and mark the occasion in the comfort of your own home. Here are 20 Valentine's Day dinner ideas to help you plan your evening.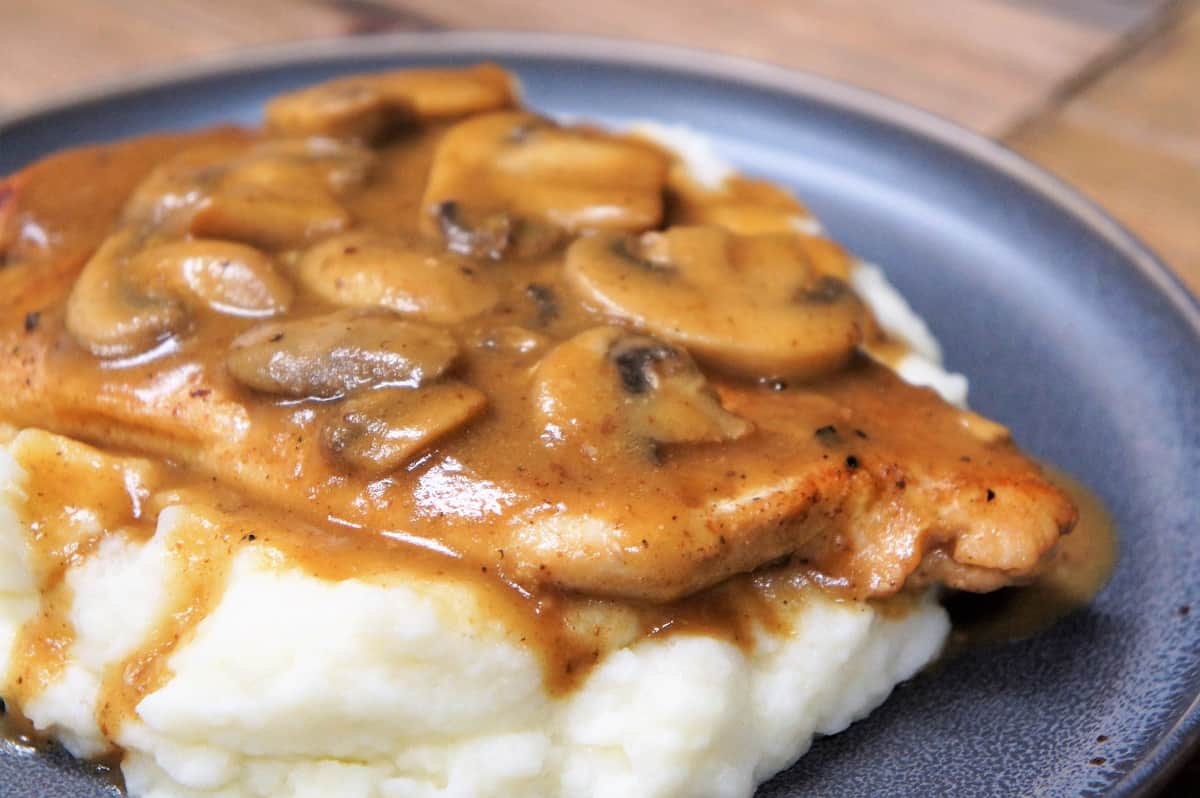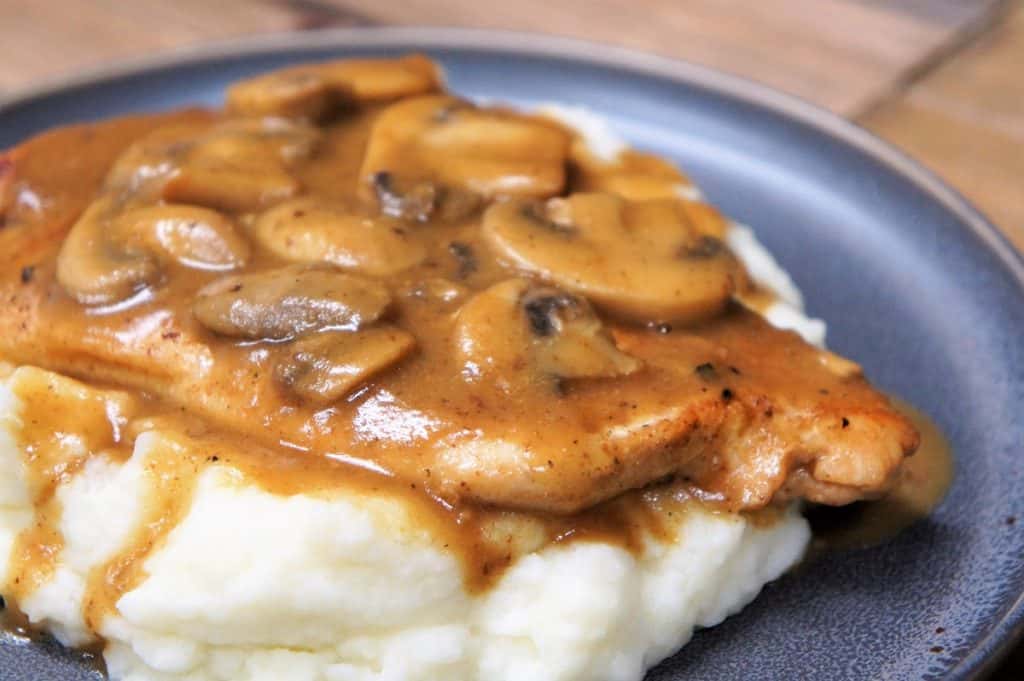 In this recipe, thin chicken cutlets are seasoned with a combination of spices and cooked until golden brown. Then the mushrooms are cooked in the pan juices to make a wonderful sauce. Serve on a bed of mashed potatoes for a meal that is worthy of a special occasion.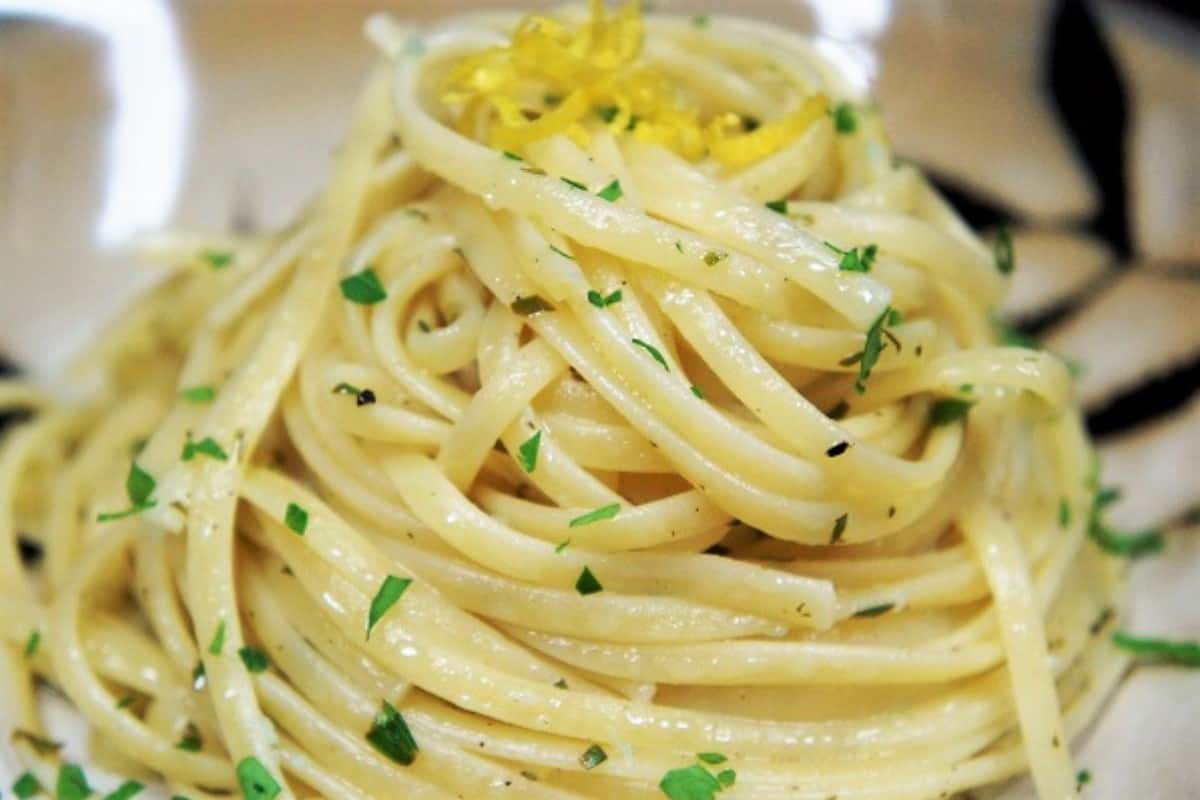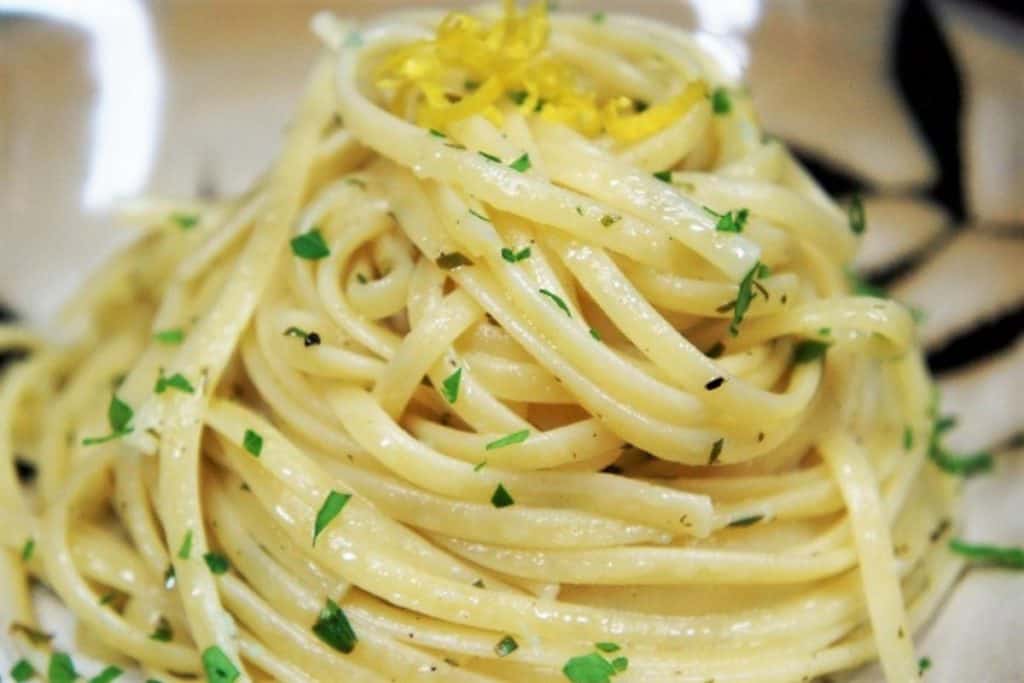 In this lemon pepper pasta recipe, linguine noodles are tossed with a light, lemony, black pepper sauce. The pasta is simply garnished with lemon zest and chopped parsley. It's a simple, delicious dinner.
This flavorful onion soup is topped with bread and covered with melted cheese. This classic soup is best made with a partner, serve up your favorite beverage, and take it slow. Your patience will be rewarded with a wonderful soup.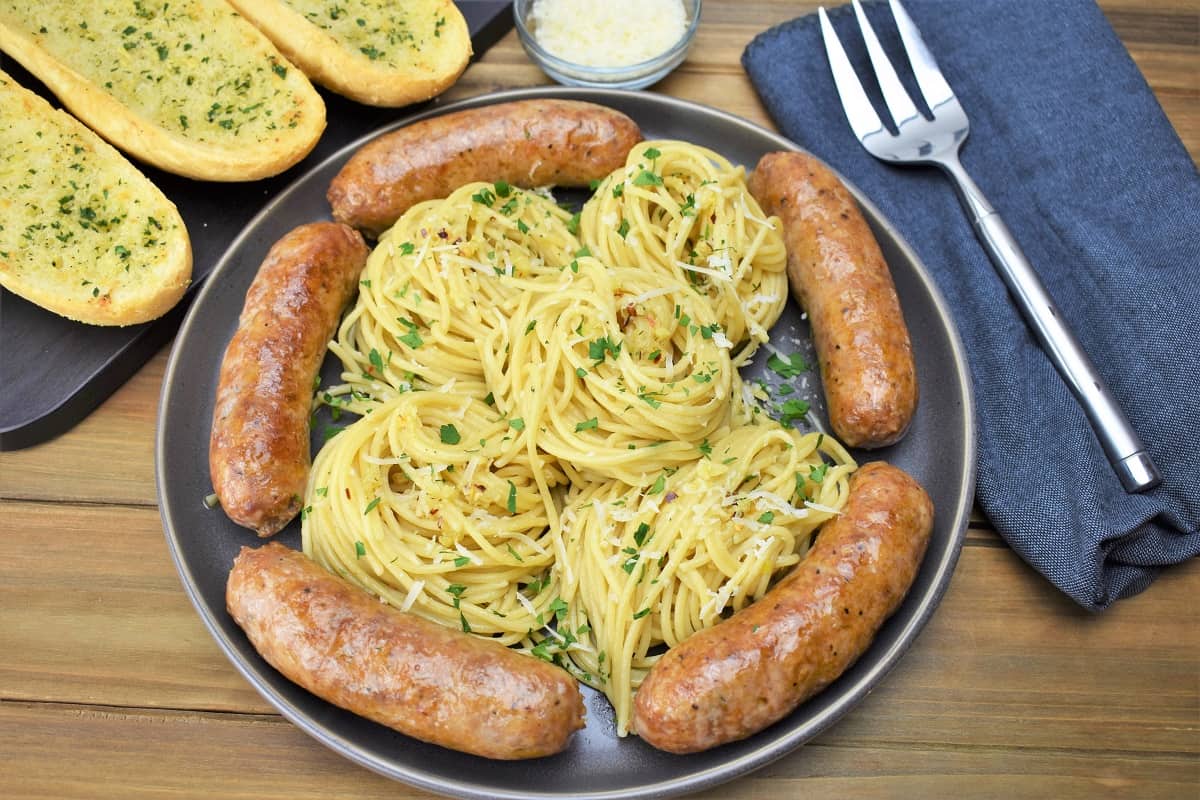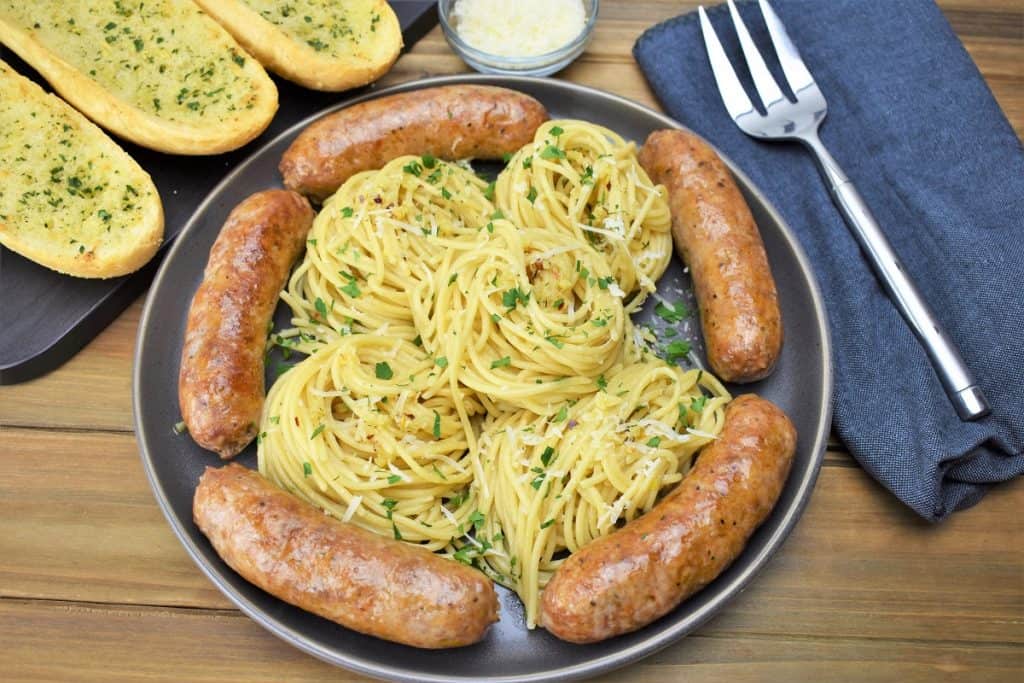 Most of the ingredients needed to make this meal are probably in your pantry already. Spaghetti, garlic, olive oil and seasonings are the basics, grab some fresh Italian sausage and parsley at the market and you're on your way to dinner.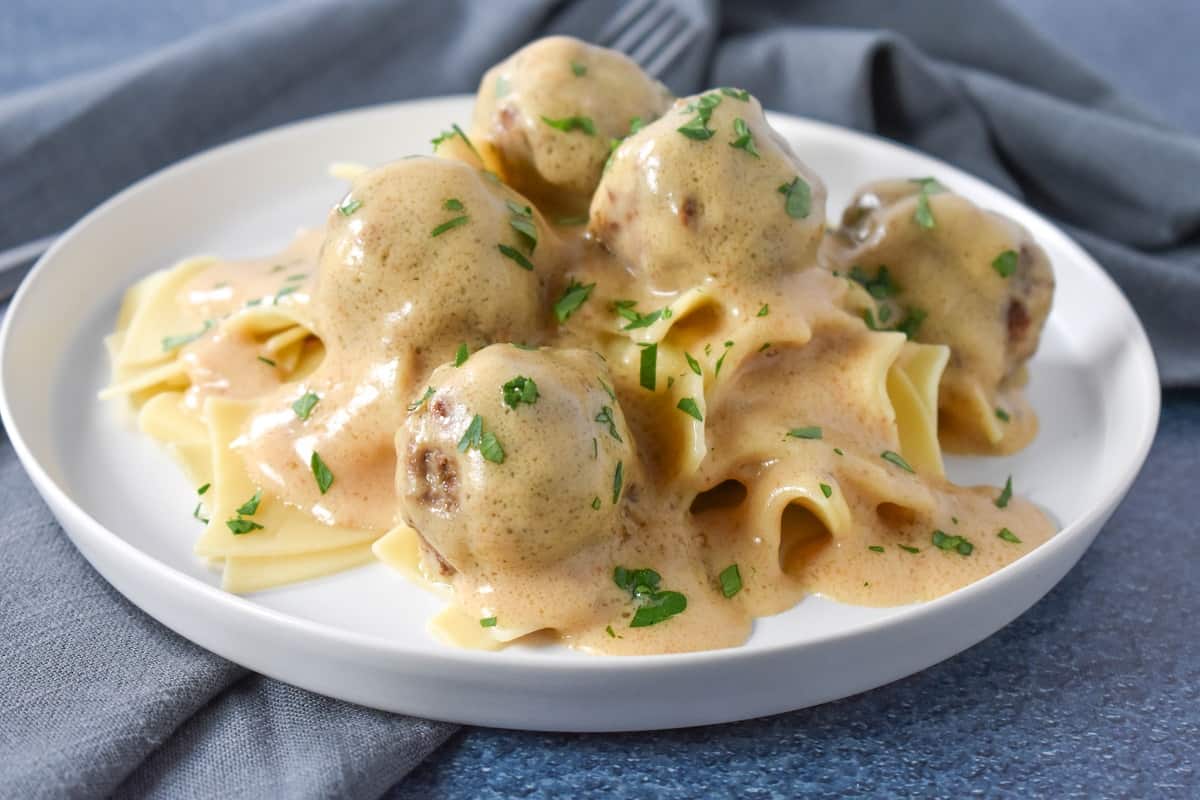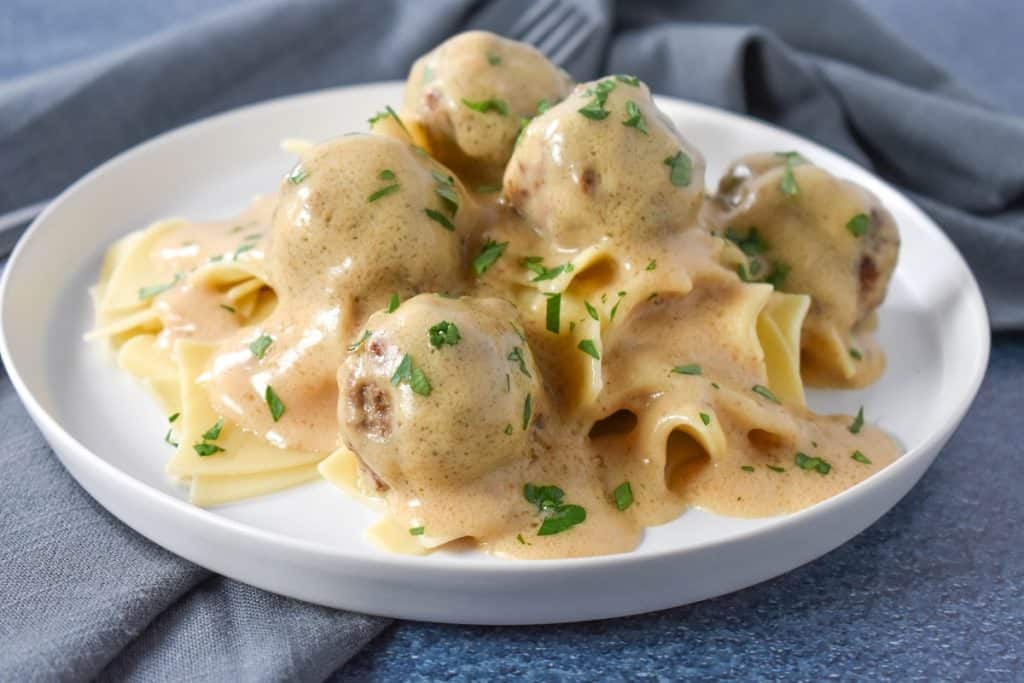 In this recipe, meatballs are browned and cooked in rich and creamy gravy. The best part of this dish is that it's really easy to make and doesn't take very long at all. Once the meatballs are formed, you're basically home free!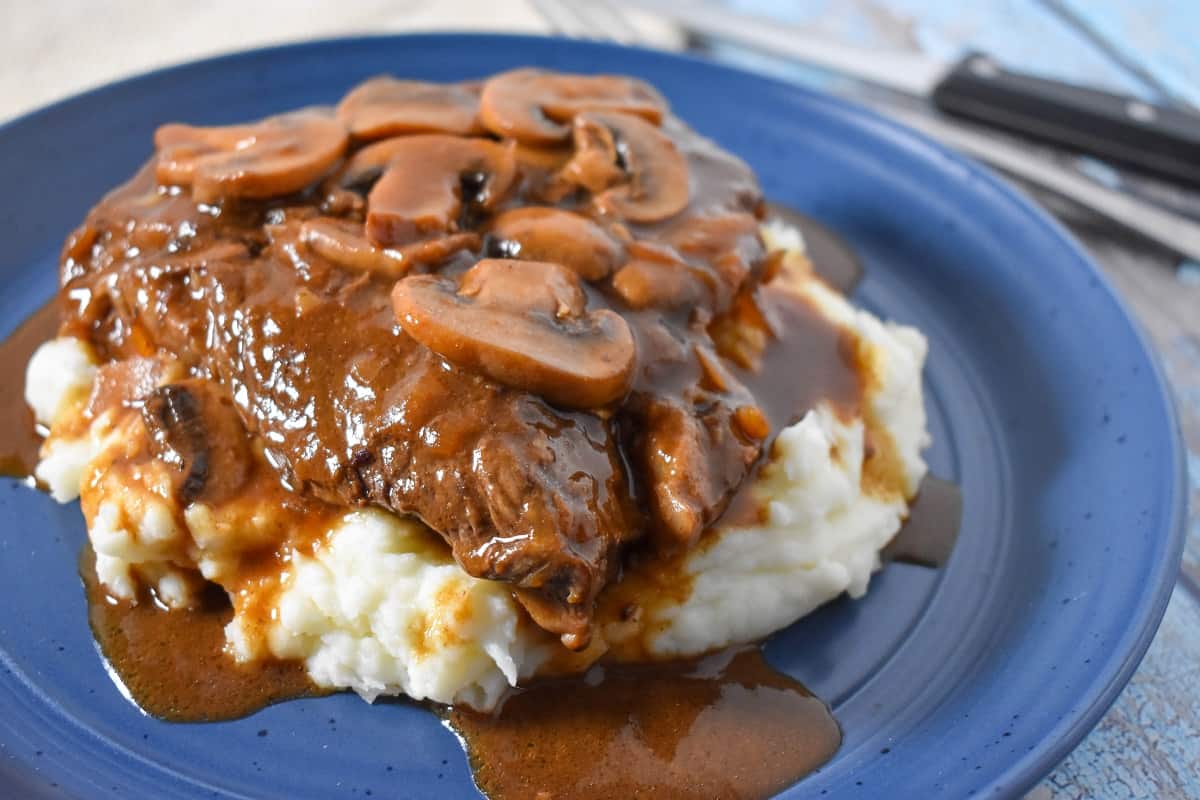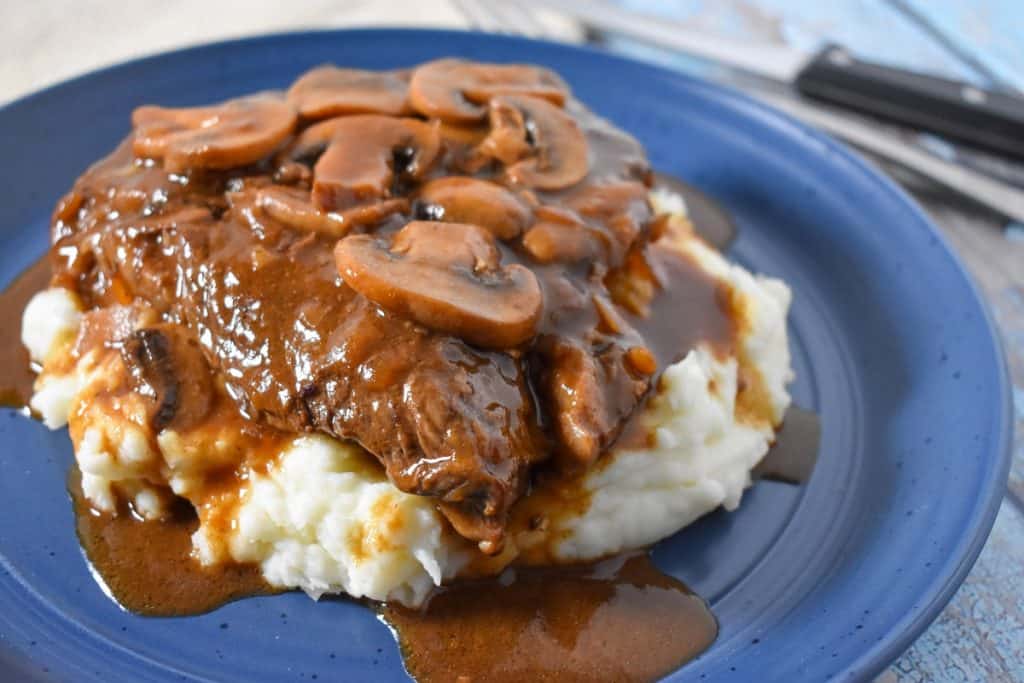 This steak and mushrooms dinner comes together quickly, and it's absolutely delicious. Thick sirloin steaks are pan fried until golden and cooked to your liking. Then the pan juices are used as a base to make a flavorful mushroom and onion gravy.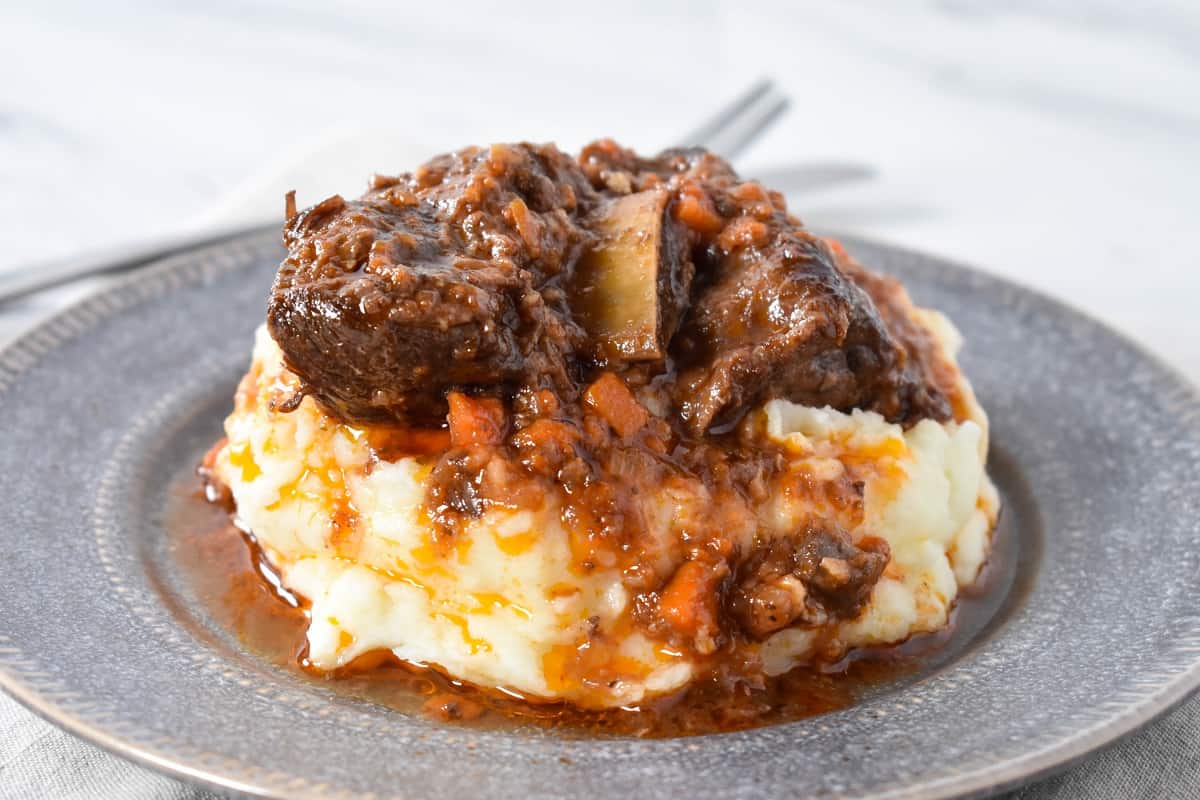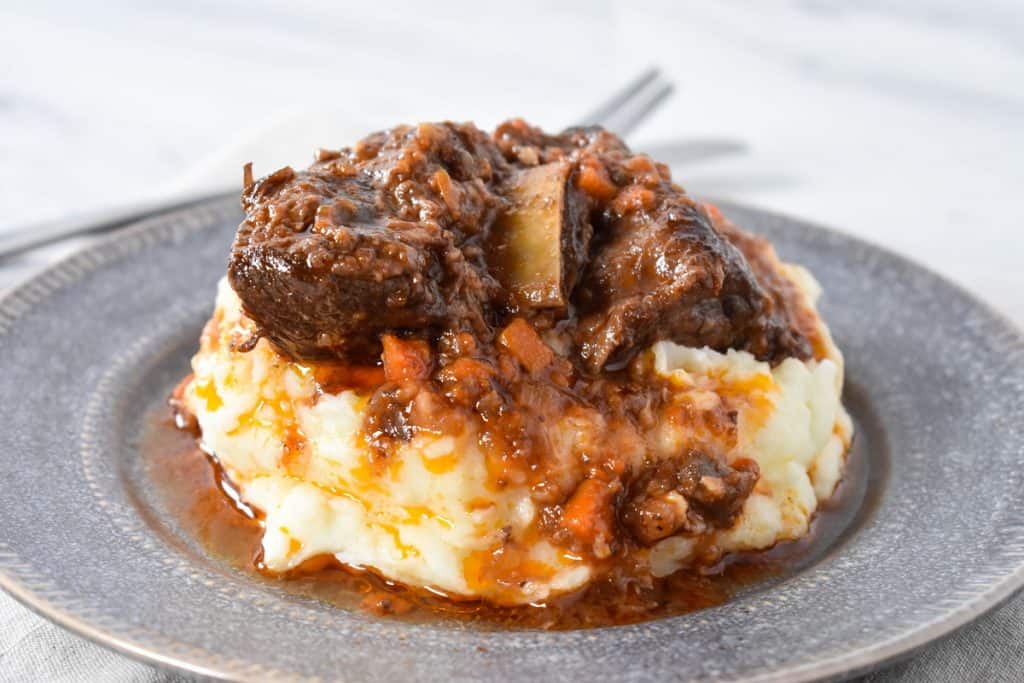 In this recipe, short ribs are cooked in a flavorful sauce. Really, the sauce is just as good as the ribs! Don't be put off by the long cooking time. The prep work is quick and easy and once everything is in the pot it's mostly hands off.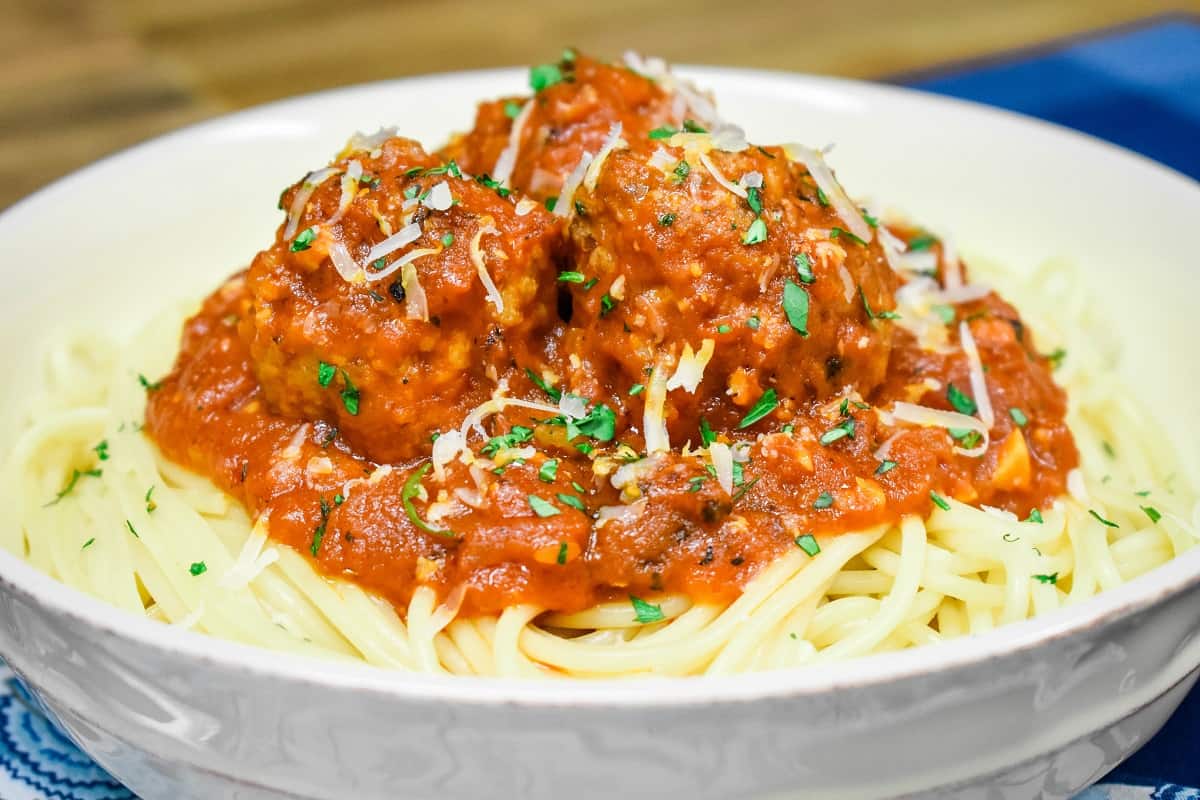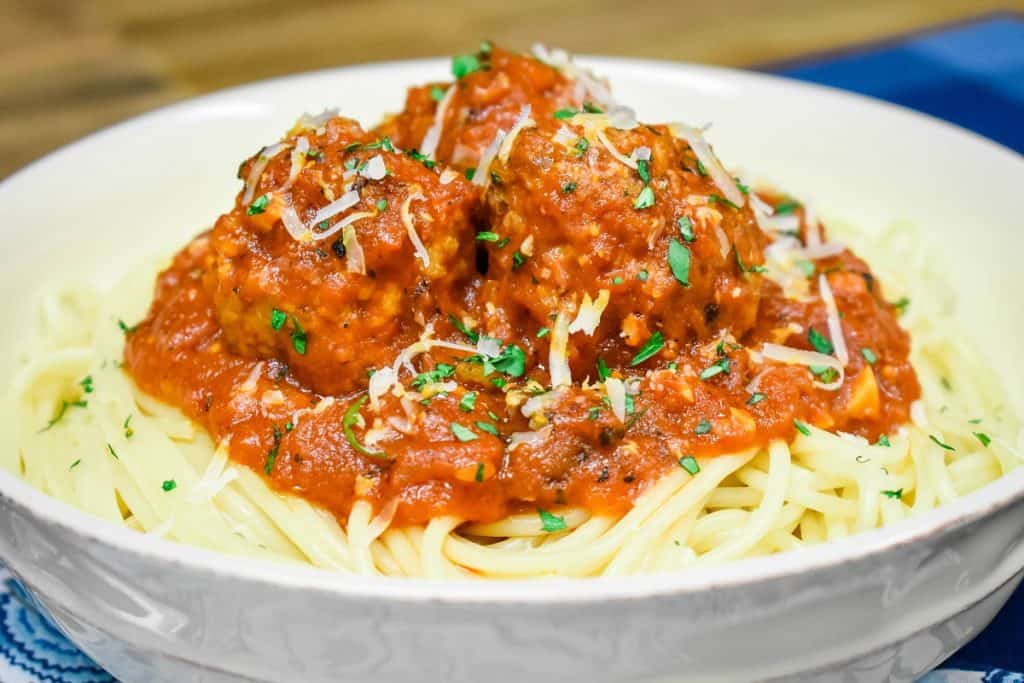 These Italian sausage meatballs are cooked in a tomato sauce that's made with crushed tomatoes, garlic, onions and olive oil. It's really simple and very good! Pair the meatballs with your favorite pasta and enjoy.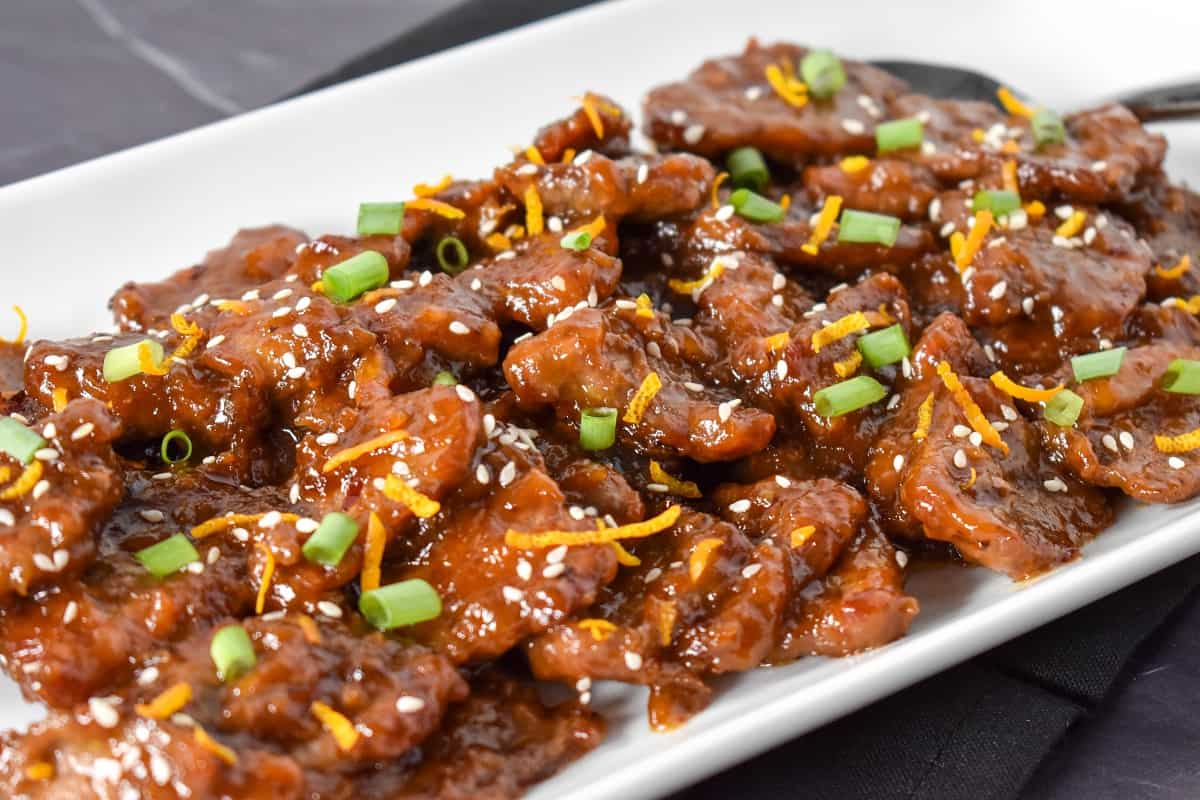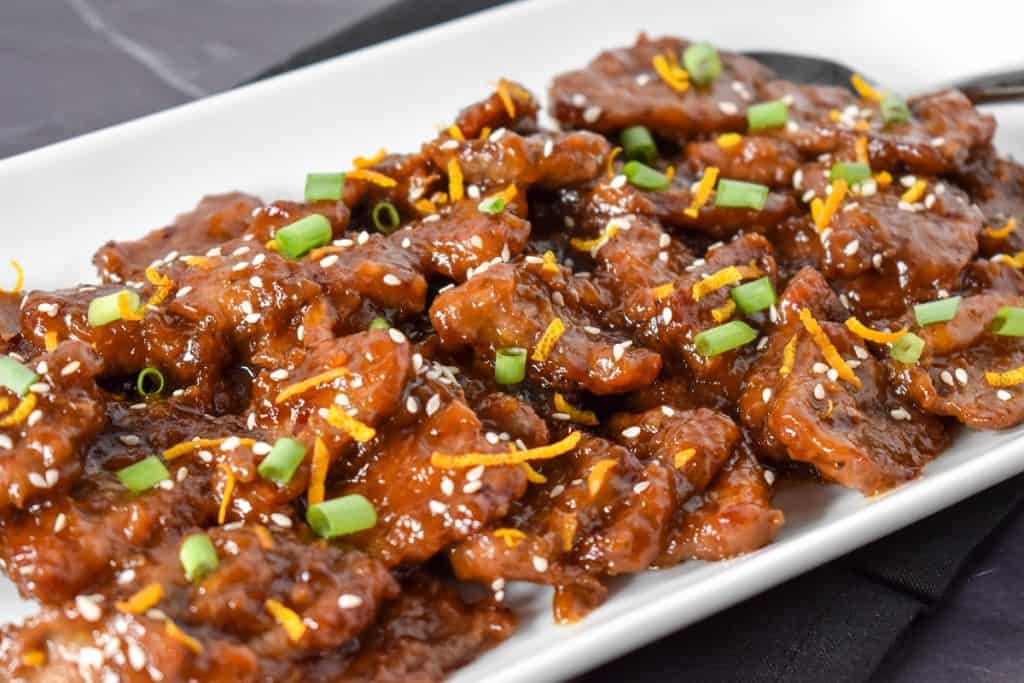 Forget ordering in, this take-out classic is quick and easy. It's made with thinly sliced beef and a sweet and tangy orange sauce. It only takes about 30 minutes to make, including the prep work.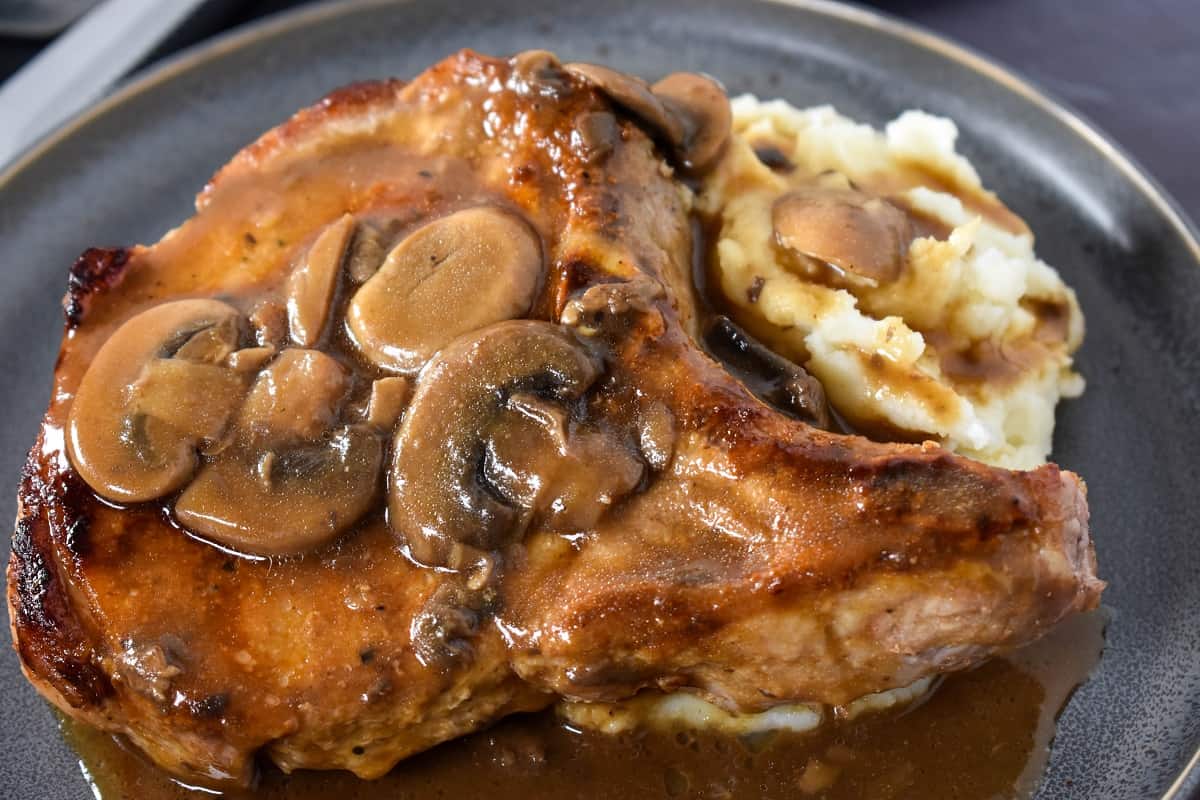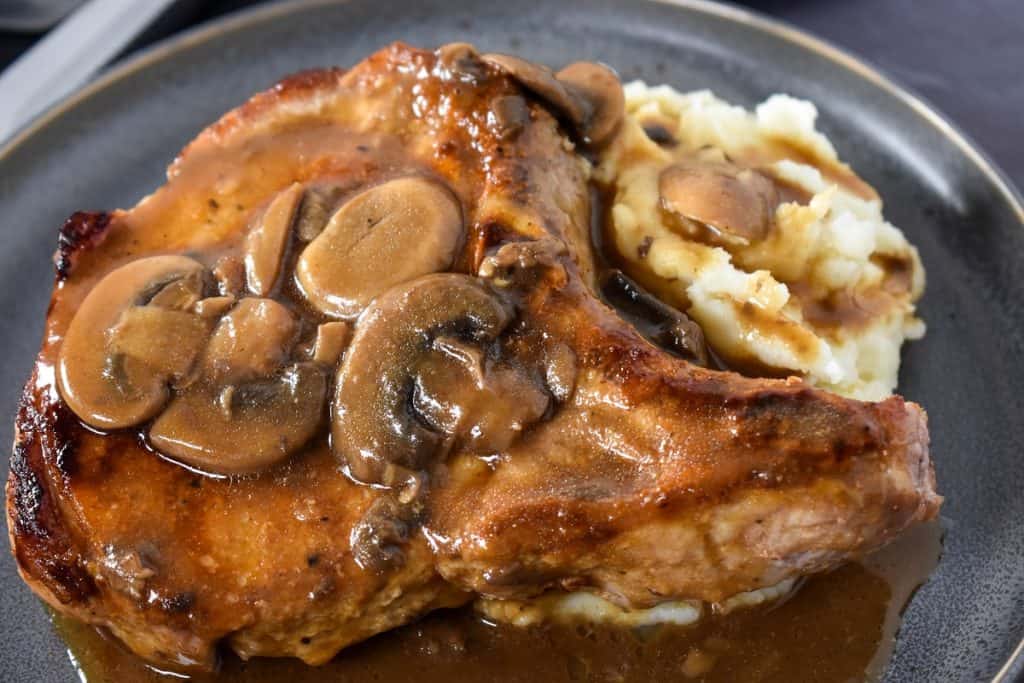 In this recipe, thick pork chops are fried until golden and covered with a luxurious mushroom sauce. This pork chop dinner is easy enough for a weeknight but elegant enough for a special occasion. Serve with fluffy mashed potatoes, rice or steamed vegetables.
Fricassee is a cooking method, where meat is cut into pieces, braised and served with the sauce it was cooked in. This version is a traditional Cuban dish. Made with chicken, stewed in a flavorful tomato sauce and finished with potatoes and olives.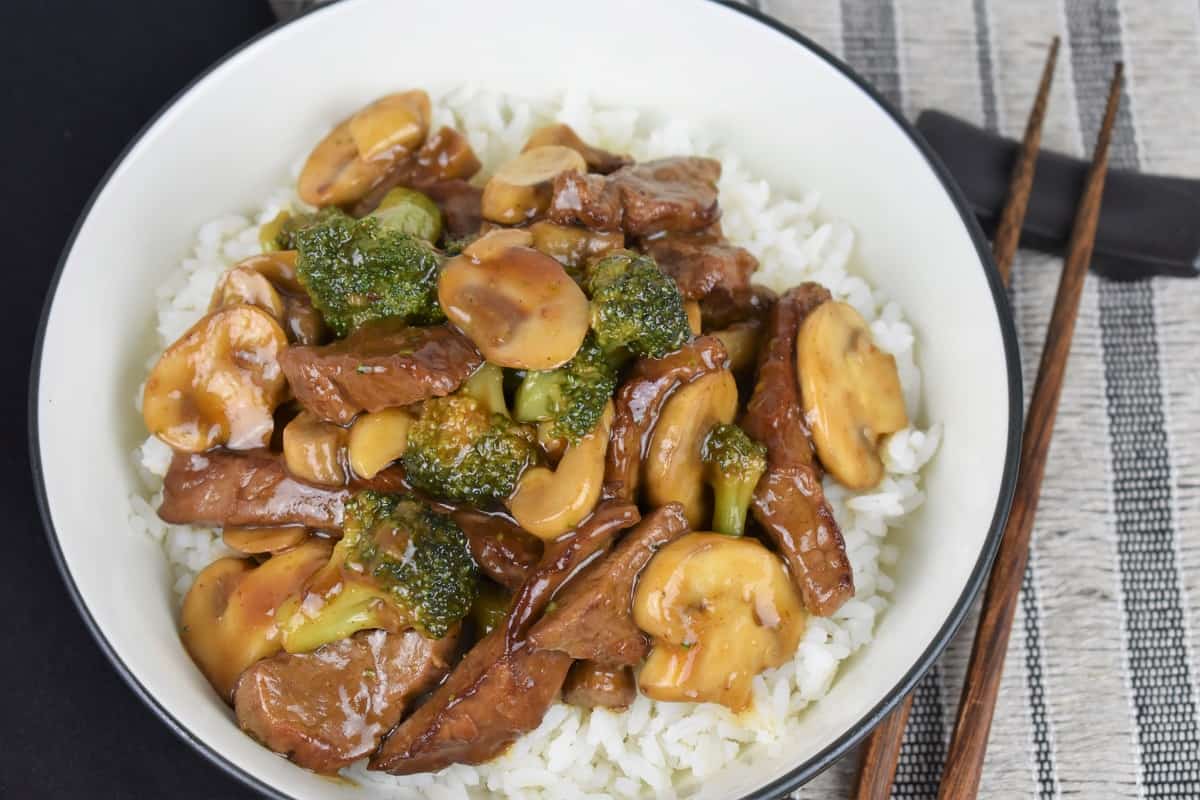 Another take-out favorite, the prep work on this dish is a snap; you can even get some help from the market by purchasing pre-sliced beef and mushrooms. Serve it over white rice or noodles for a great meal.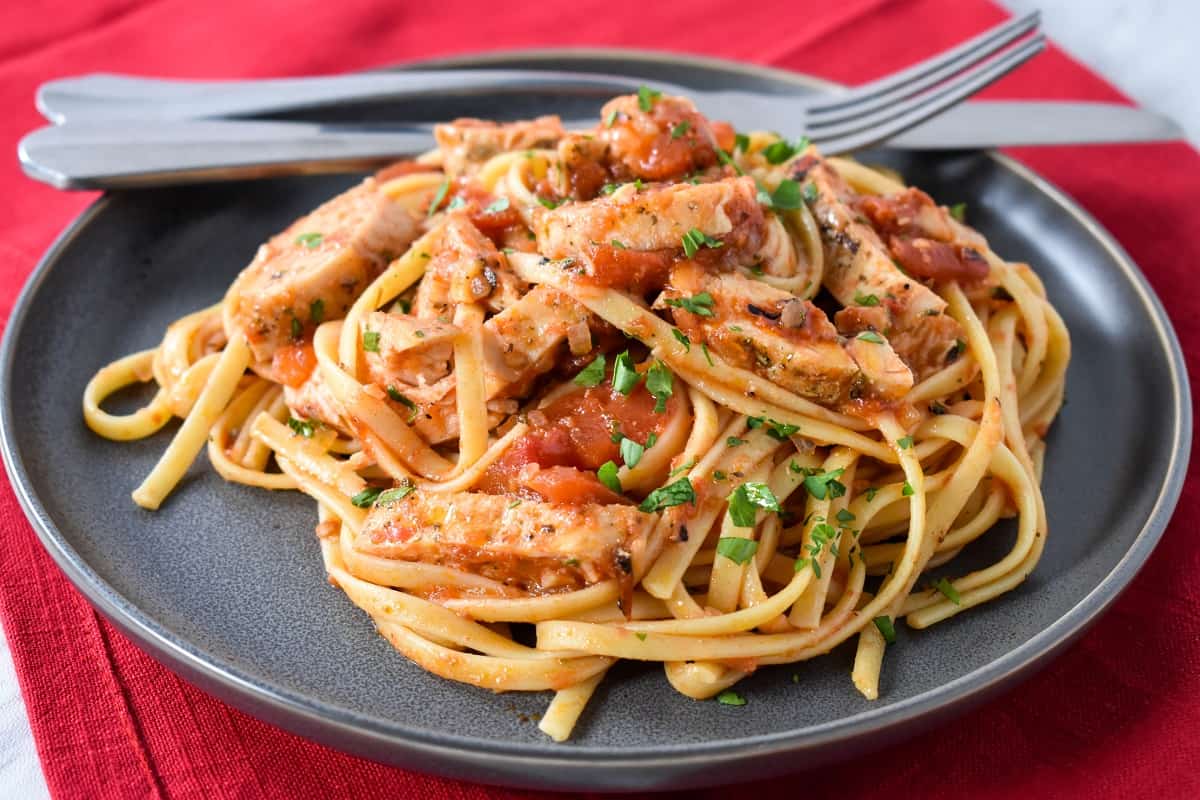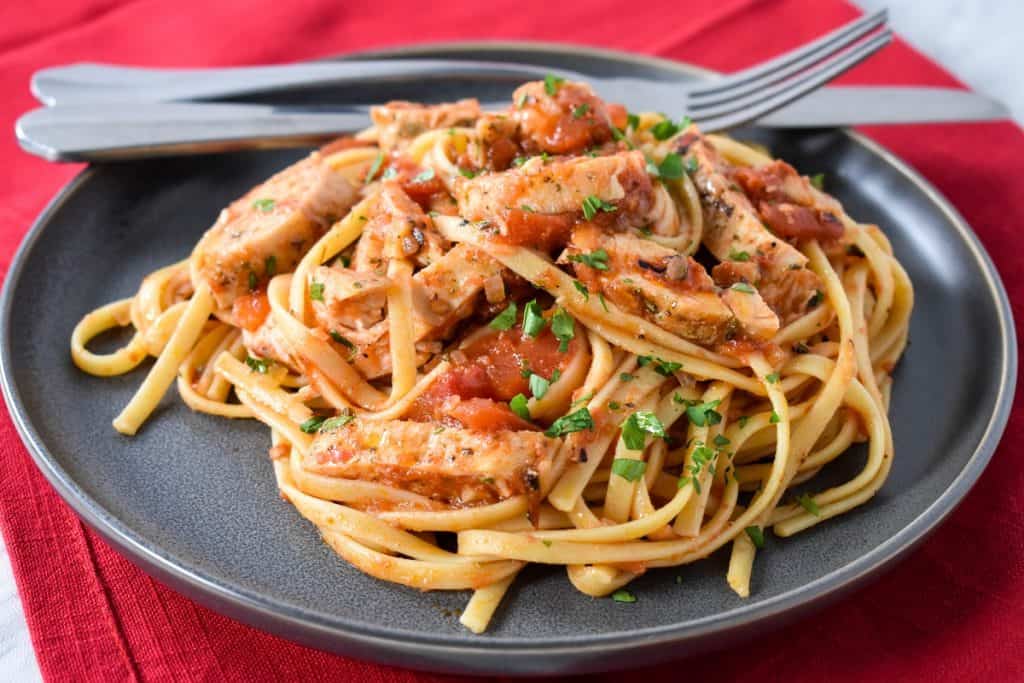 In this pasta recipe, linguine noodles are tossed with seasoned chicken breasts and an easy tomato sauce. After the chicken is seasoned it is pan fried and the light and tasty tomato sauce is made in the same skillet.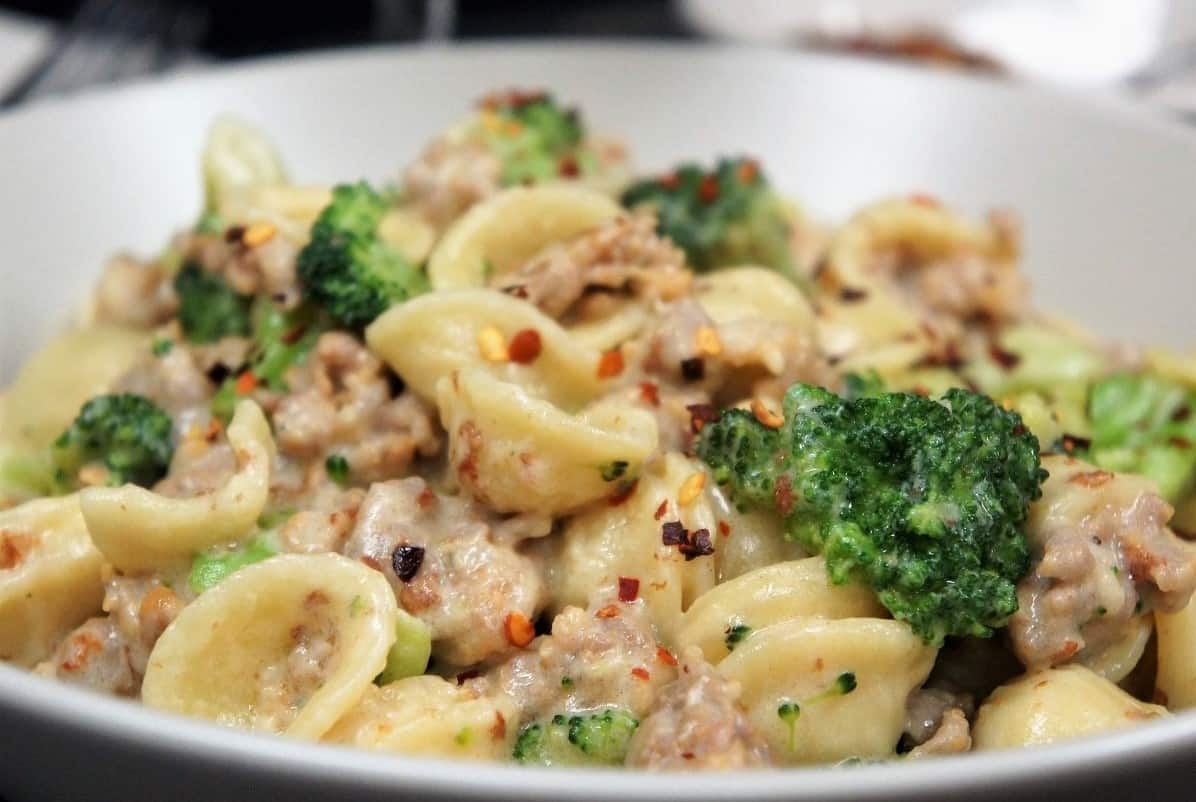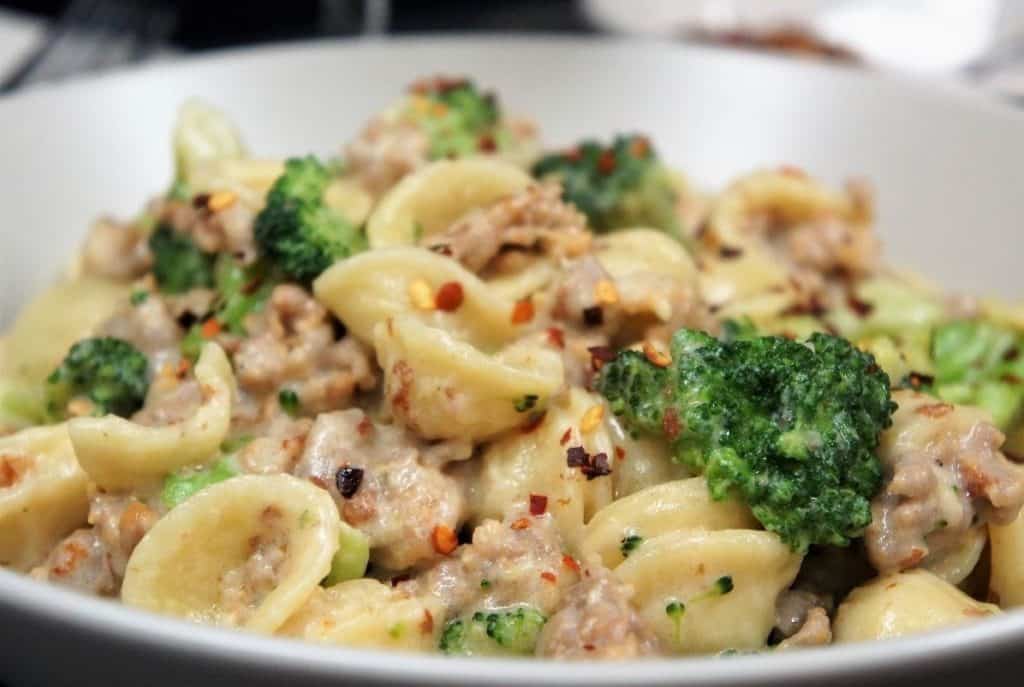 This orecchiette with Italian sausage and broccoli dish is a quick and easy. The sausage flavors the sauce beautifully keeping the number of ingredients to a minimum. Plus, using milk instead of cream keeps the creamy sauce light.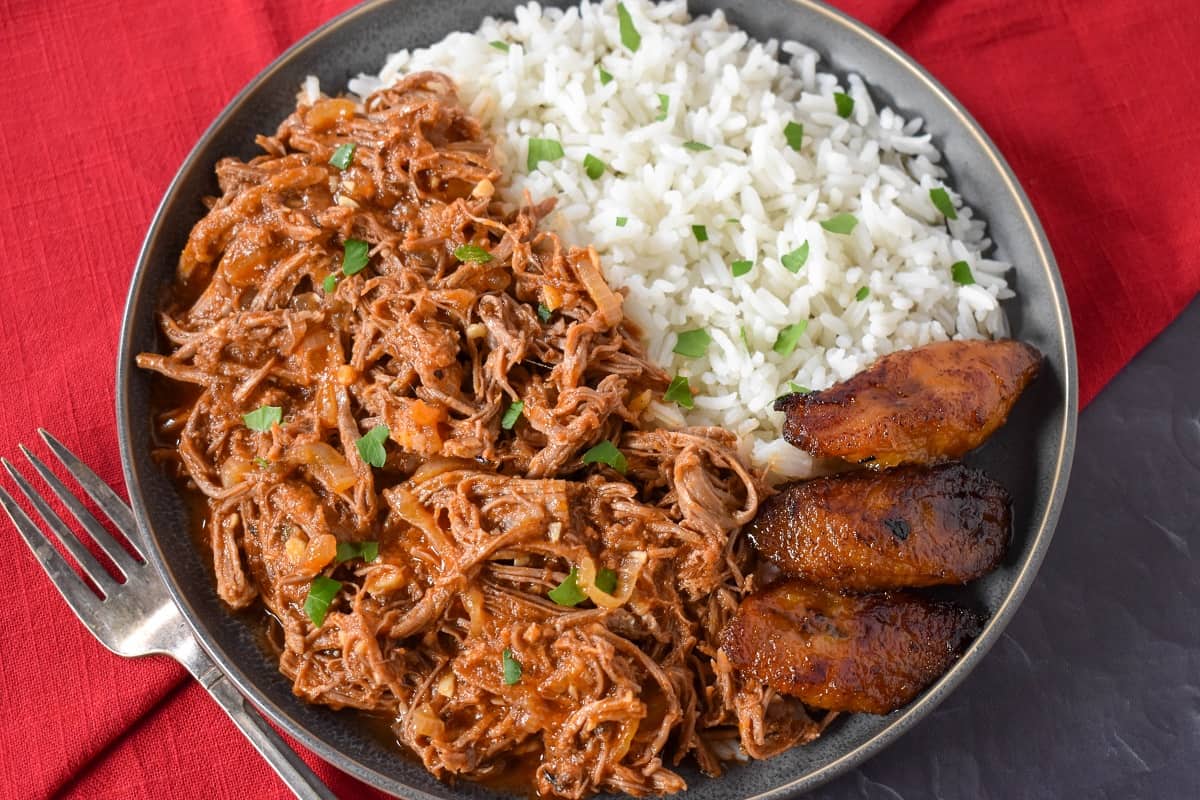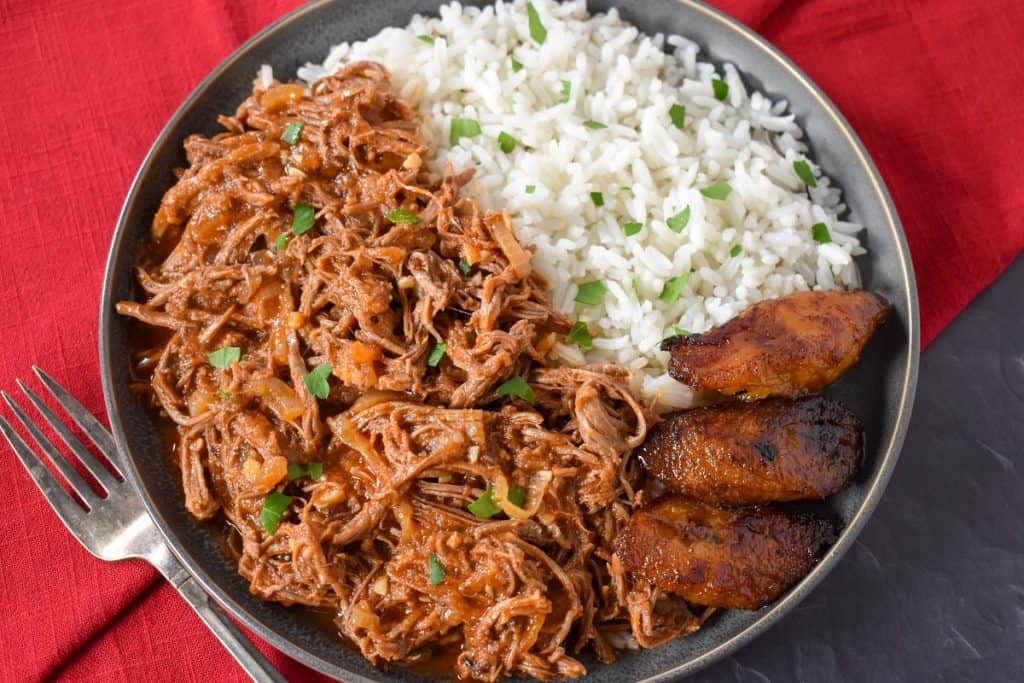 Ropa Vieja is a popular Cuban dish made with shredded beef in a flavorful tomato sauce. It's easy to make and so good! Serve ropa vieja with white rice, black beans, and a side like fried sweet plantains or tostones for a great meal with a tropical flair.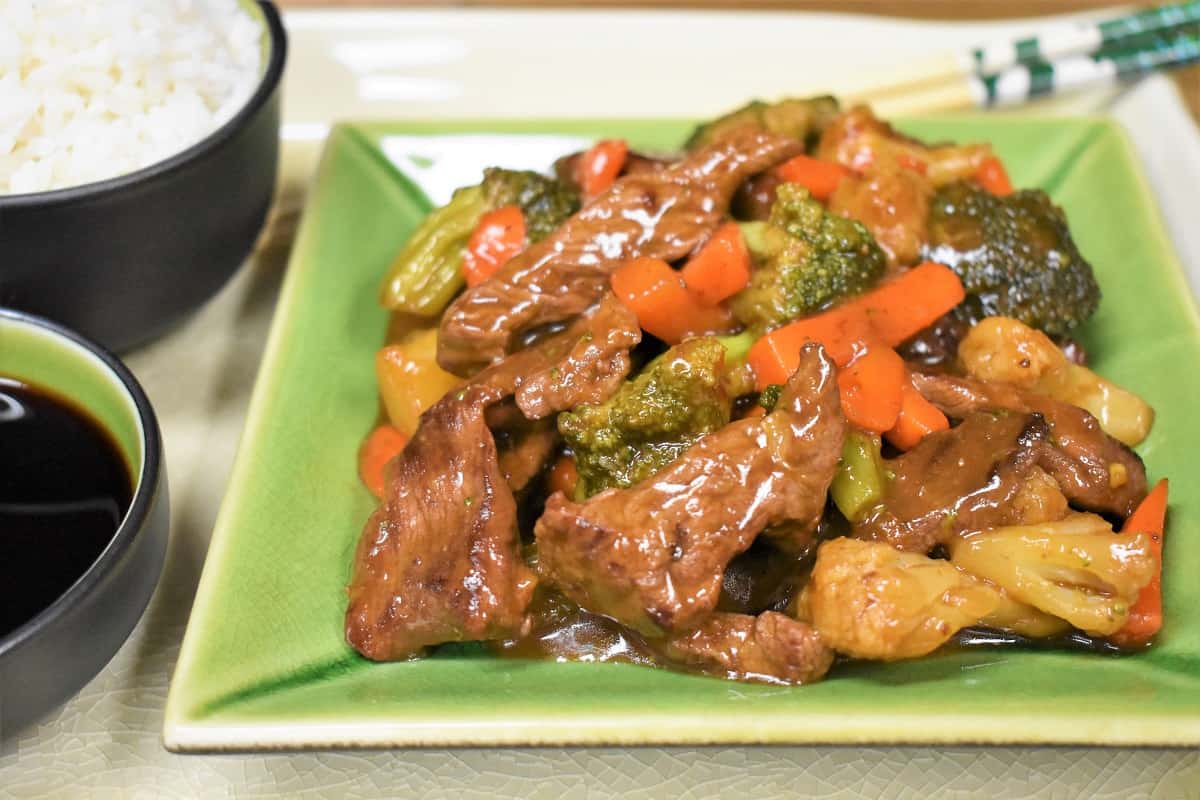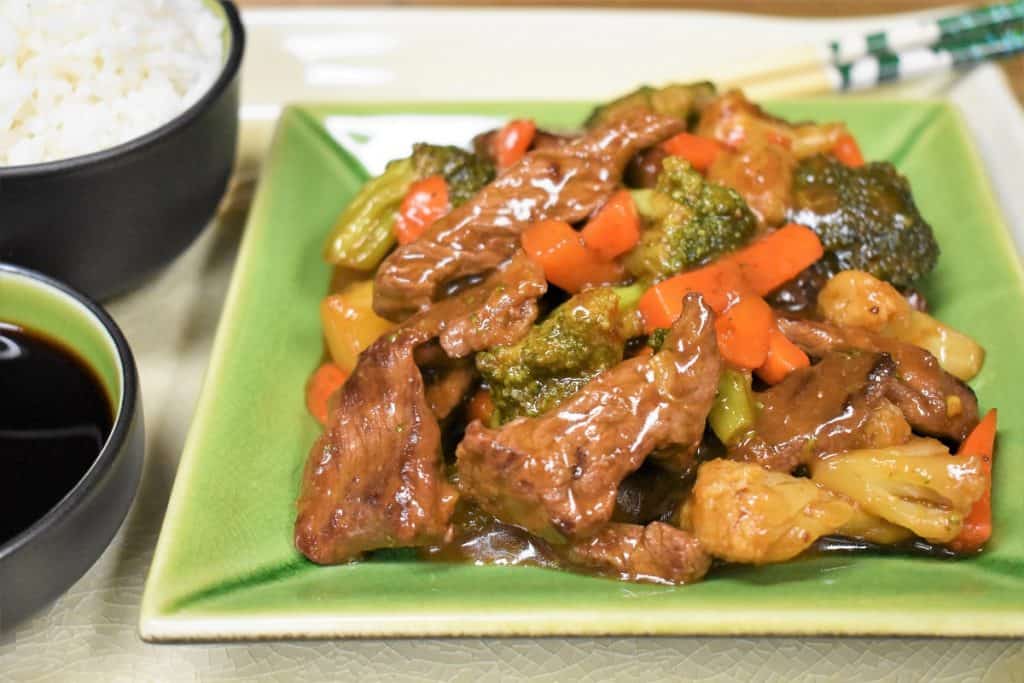 Beef and Vegetable Stir Fry is quick, easy and really good. Here, steak strips are quickly browned then combined with mixed vegetables and a homemade stir fry sauce. Serve with white rice or noodles and enjoy this take-out favorite at home.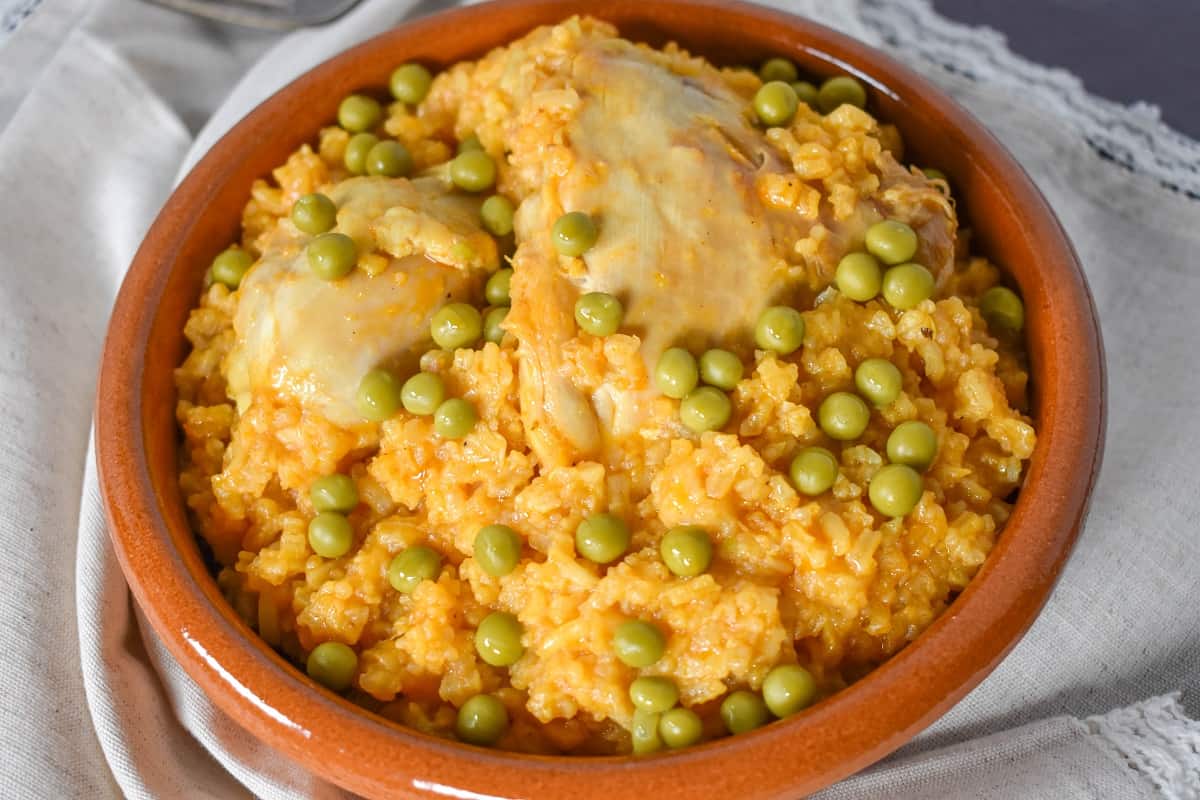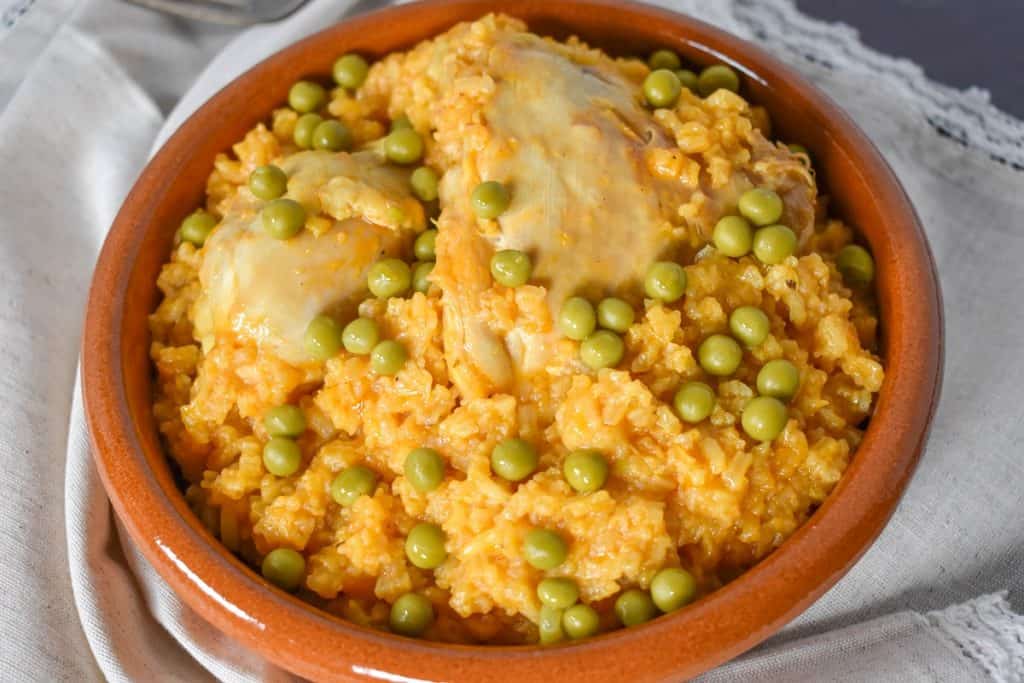 Arroz con Pollo is a classic Cuban one pot dish. Made with chicken and seasoned yellow rice it's a favorite! Arroz con pollo isn't difficult to make, but it does take some time. In the end though, you'll be rewarded with a big pot of deliciousness.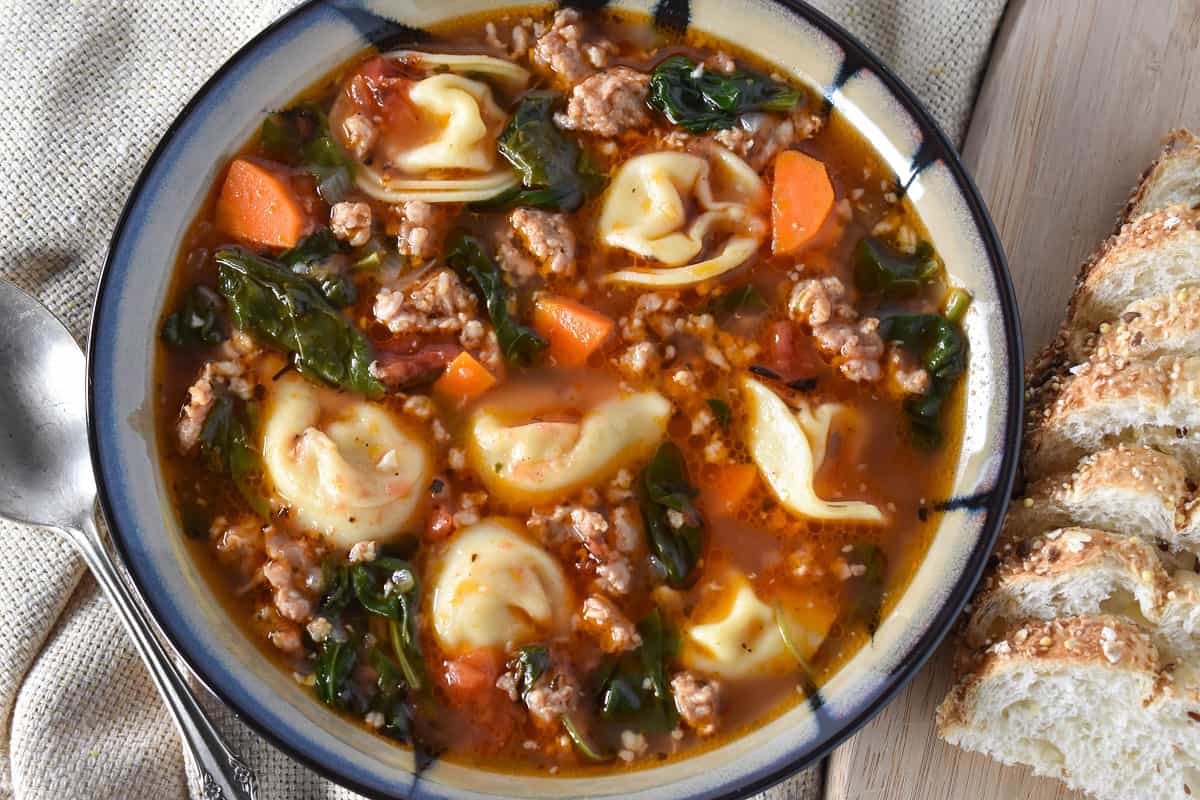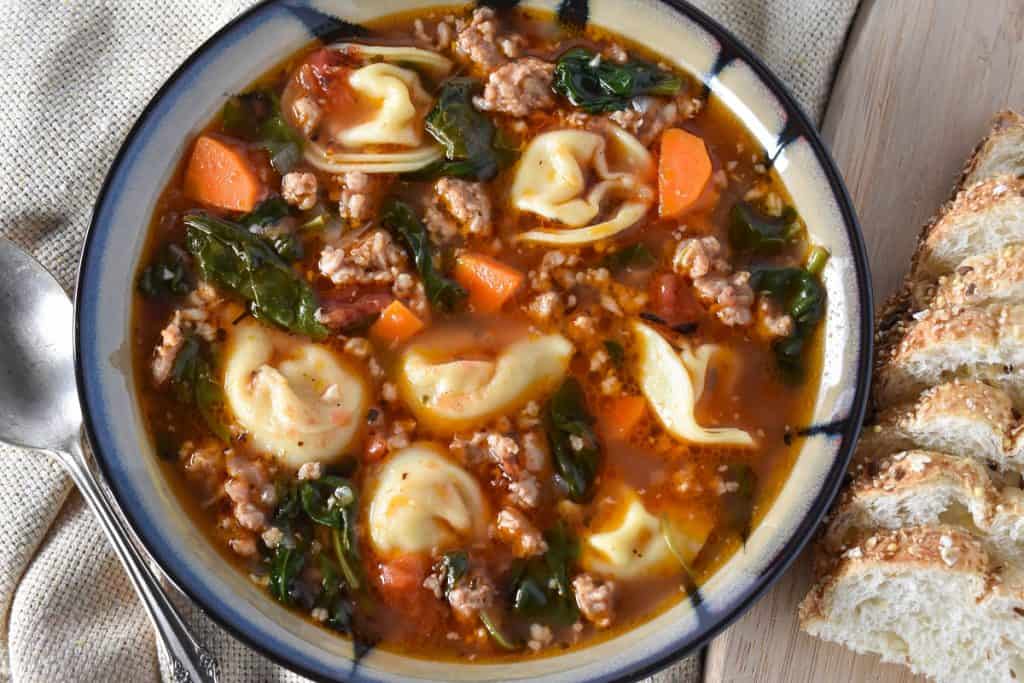 This soup is loaded with Italian sausage, cheese tortellini, vegetables and spices. It's more than a soup, it's a meal and really easy to make too. Pair it with homemade garlic bread for a wonderful meal.
In this recipe we use Italian sausage; it adds a ton of flavor so we can use just a handful of ingredients. We also cheat a little by using jarred pasta sauce and canned tomatoes, but onions and a ton of garlic give it a homemade taste.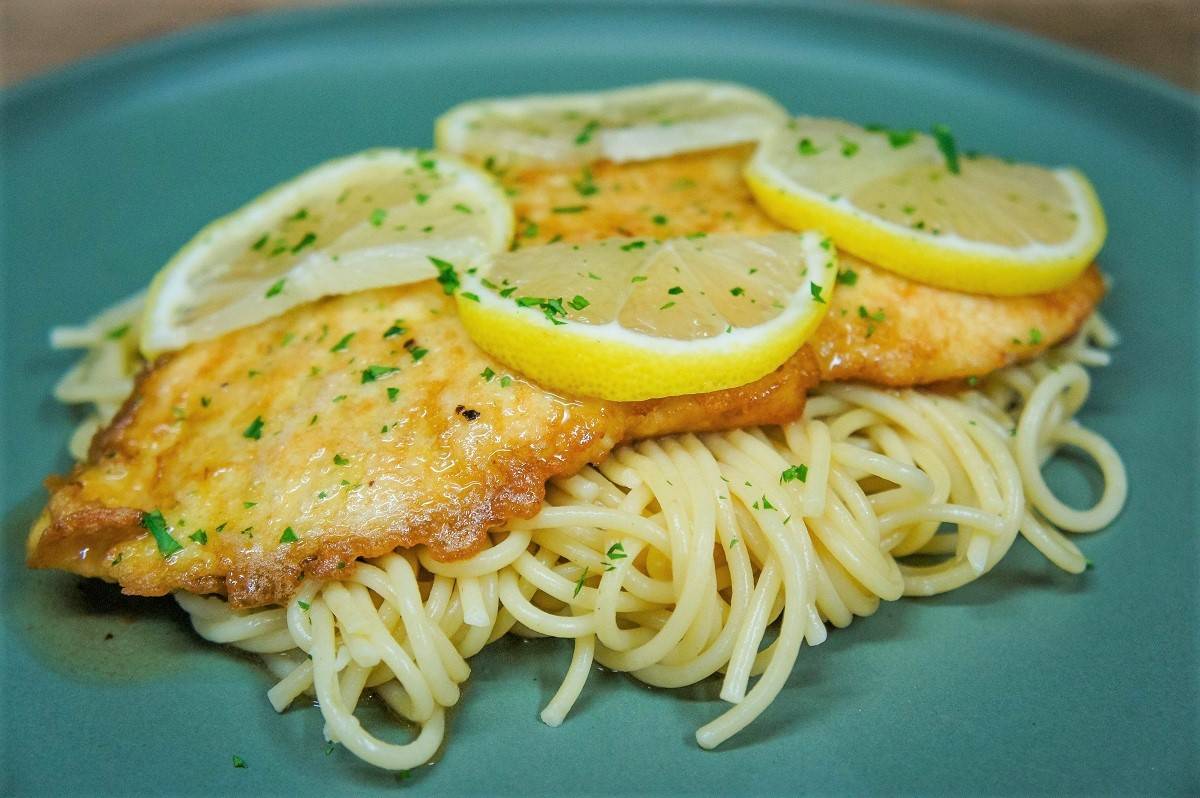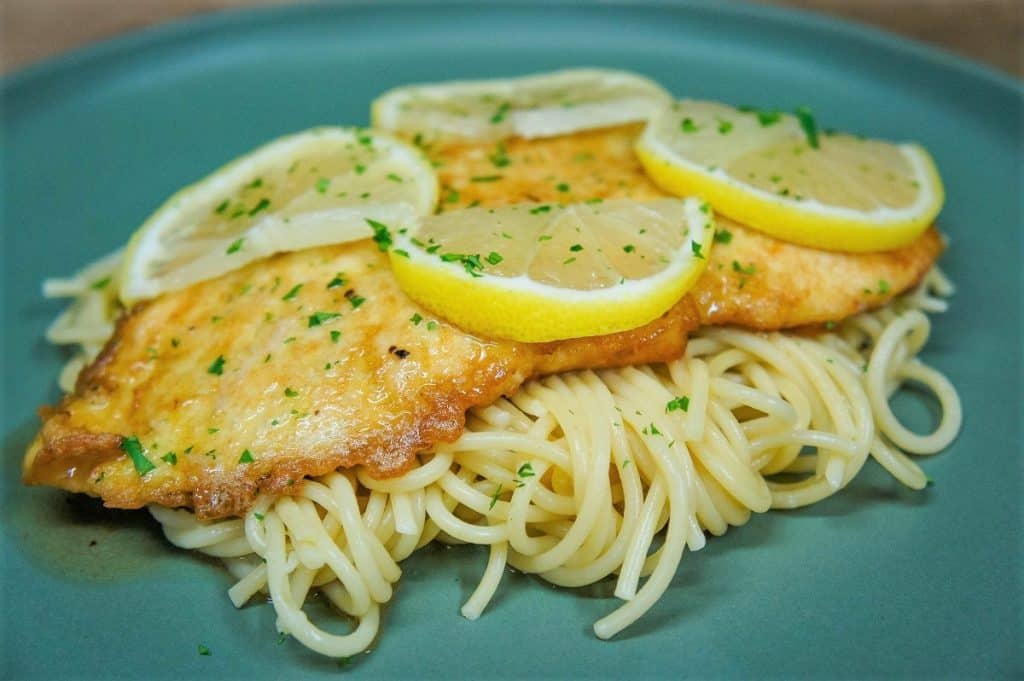 Chicken Francaise is a simple, yet elegant dish that's worthy of a special occasion. Thin chicken cutlets are dredged in seasoned flour, dipped in egg, then gently fried in olive oil and butter. The pan drippings are used to make a white wine and lemon sauce. Then it's served on a bed of pasta and lightly drizzled with the sauce. Delicious!
Follow Us! Subscribe to the newsletter and follow us on Pinterest, Facebook and Instagram for the latest recipes.